At Market Connections, we often tell our clients that buyers and decision-makers sitting in federal government agencies are people, too. They are often affected by general trends as much as the person who lives next door. Result trends we found in our recent Federal Media and Marketing Study are also being found and reported by additional parties both in the federal space and the general market.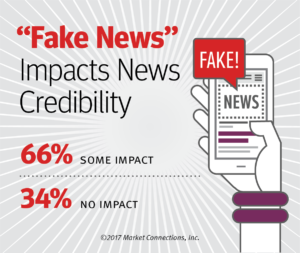 Over the past 18 months, the media has come under increased scrutiny. False or exaggerated stories have been spread through social media, often by nefarious actors. This "fake news" may have damaged the credibility of news and information sources. Market Connections asked about the impact of "fake news" on the credibility of news sources among federal government buyers and decision-makers. Two-thirds of respondents mentioned that there was some impact on their perception of news organization credibility. In addition, we saw a rise in the number of media sources accessed. This is a potential result of decreased trust in a single news source.
Publishers are recognizing the impact of the term "fake news" in their industry and responding in kind. In a recent story, MediaDailyNews reported on a group of well-known news publishers including The Washington Post, The Economist and The Globe and Mail who are setting transparency standards that allow the public to determine the quality and reliability of journalism.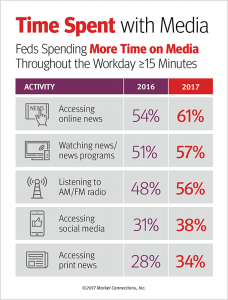 The Federal Media and Marketing Study results point to the increased viewership of TV news. Watching the news or news programs on TV went up among federal decision-makers from 51% in 2016 to 57% in 2017. Looking at the general public as a whole, MediaDailyNews  reported an increase in viewership from a year ago, citing Pivotal Research Groups saying, "all network TV news viewing through November 12 — on broadcast and cable — is up 6% versus the same time period a year ago."
What does this mean for federal marketers? Remember that although we are in a niche market, our audience is like everyone else. Your target audience is relying on more sources to get and verify their news and information. Don't discount trends in the general market and use tools like the Federal Media and Marketing Study to help you make decisions about your market strategy by allowing you to better understand the depth and breadth of the readership, viewership and listenership in the federal market.
Download the overview:
Download the report to see how the study results may impact your 2018 media mix and strategy.
Purchase the online tool:
Get in-depth insights with the FMMS data tool. This is a dynamic web-based reporting tool that allows you to cross-tabulate survey results to create your own customized data views, such as job title and product purchases or job title and website visits or publication readership.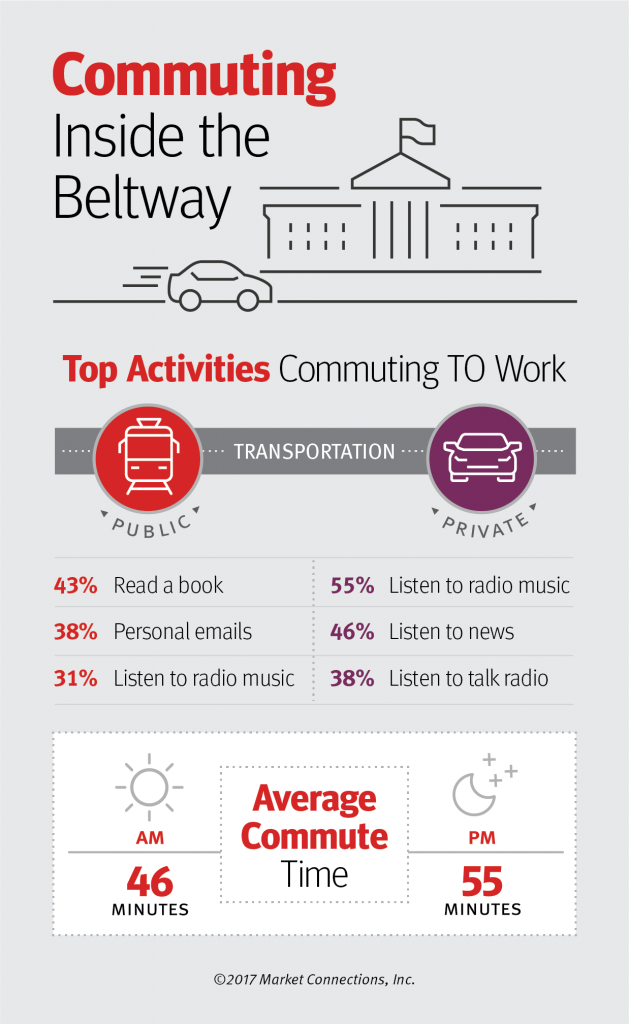 Last week, Market Connections revealed results from the 9th annual Federal Media and Marketing Study (FMMS) followed by a moderated panel of expert federal marketers. During this discussion, panelists noted key data points from this year's study results they felt were particularly interesting as they plan their 2018 marketing strategies:
In the DC market, federal decision-makers spend an average of 46-55 minutes commuting to and from work. This is a perfect opportunity to engage with your audience when they are most captive. Those who take private transportation listen to the radio: music (55%), news (46%) or talk radio (38%). Those who take public transportation read books (43%), respond to personal email (38%) or listen to radio music (31%).
Develop white papers, case studies, and webinar as part of your collateral for this audience. The level of trust for these assets created by third parties has increased from 2016 to 2017. It is important to educate your audience and help them find solutions to the problems they face.
The phenomena of "fake news" impacts news credibility  with 66% noting some level of impact. This could explain why feds are accessing more sources of media and spending more time with media throughout the workday, with 61% accessing online news and 57% watching the news, up from 54% and 51% respectively.
With these trends, and others, in mind, the expert panel of federal marketers provided their insights into the key takeaways from the data.
Grant McLaughlin, Chief Marketing & Communications Officer, Booz Allen Hamilton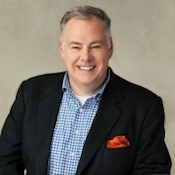 This research, and conducting research is key. The insights are invaluable. Plan for it far enough in advance so that you the flexibility to act on the insights.
The data around commute time and habits was particularly interesting, and it seems federal marketers should be able to capitalize on it. Whether it's attracting talent to your organization or establishing authority as a thought leader with key prospects. Would sponsored content, radio or podcasts be a good strategy? Whatever the answer, make sure you are clear on what they are going to learn and the benefit to them is clear.
Melissa L. Koskovich, Senior Vice President for Communications & Marketing, Leidos Inc.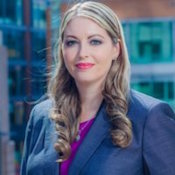 The media mix is fascinating, particularly with the "fake news" element thrown in. With more people accessing more media sources, it is an opportunity for federal marketers. Everyone should look at the media mix from the study and compare it to their plans, and make adjustments now. Once that is done, continue the journey of differentiation. Having a strong message and articulating it are imperative for success.
Lisa De Luca, Senior Manager, Public Sector Marketing, Veritas Technologies LLC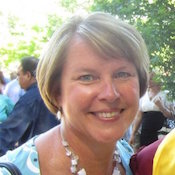 Differentiation and capturing the audience's attention are more important than ever as decision-makers have more and more media sources to choose from. Look at how to position your company to be considered a thought leader. Ask yourself "How do I make myself relevant in this market?"
Also, foster partnerships. That's an opportunity federal marketers can leverage to make a larger impact.
Lisa Dezutti, President & CEO, Market Connections, Inc.

Make sure you understand your customer. When budgets are tight, there is a tendency to "peanut butter" the message—spreading one message out over the whole market. Doing that simply does not work in this market. Take a deeper look at your plan and make sure have tightened the message to fit the audience of a particular media property.
Francis Rose, Panel Moderator and Host, Government Matters & Government Matters Defense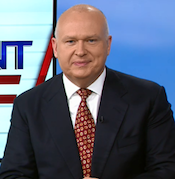 When approaching properties such as Government Matters, be clear about what problem you are trying to solve. Are you educating them or creating a bit controversy? What do you bring to the conversation? What will your prospect learn? That is how you get invited to shows, and how you reach the audience.
Download the Overview:
Download the report to see how the study results may impact your 2018 media mix and strategy.
Purchase the online tool:
Get in-depth insights with the FMMS data tool. This is a dynamic web-based reporting tool that allows you to cross-tabulate survey results to create your own customized data views, such as job title and product purchases or job title and website visits or publication readership.
In preparation for the 2017 Federal Media and Marketing StudyTM (FMMS) results briefing, the Market Connections team has been studying the data. This year, the study asked some new questions as well as looking at the trends from data collected over the years.
Study founders Lisa Dezzutti, president of Market Connections, Inc., and Sara Leiman, TMP Government's VP Media Director, share some of their thoughts on this years' study and how the data can help federal marketers in the current marketing climate.
There are several new data points this year (such as years served and when respondents plan to retire, telework frequency and fake news impact). What spurred those questions?
Lisa: The questions about retirement and teleworking came out of trends we've seen from other demographic questions over the past few years. For example, we've seen the respondents in the study get older despite the fact that, for several years, the government and press have talked about a mass exodus of federal workforce. Our study has not supported that. So this year, we decided to dive deeper and get some additional clarity around that.
Similarly with teleworking, we see more and more commercial companies joining the telework ranks and thought it would be interesting to see if the same is happening in the federal space. And it turns out there are some interesting differences between teleworkers and non-teleworkers in terms of media consumption (yes, I'm teasing with that… we'll dive deeper about that at the briefing).
Fake news is pretty obvious. It's easy to laugh about it, but we wondered if it was having an impact.
Sara: We asked the retirement question because the government sales cycle can take months or even years. We needed to know if the demographic make-up of decision makers within government will change any time soon. And we found out from this year's survey with no mass exodus data, that is not the case, at least not at this time.
Fake news has been a constant in the press this year. It's been coming at all of us as consumers, and as people who sell to government. The perception of the news media is really important for all of us marketing to government, especially as we decide which media outlets to use.
Let's dive deeper into the fake news question. Two-thirds of respondents noted an impact on how they consume news. From a media buying and advertising perspective, how does this impact federal marketers?
Sara: For media buyers, it is imperative that where they recommend placing media are considered credible sources of information. They are asking themselves "what is the source effect of where I place my client's creative?"
With so many different ways to reach federal decision-makers, any doubts about the perception of a media outlet become a reason to skip it and move on. So in some ways the impact of fake news, if directed at a particular media property, can be a strong reason to just remove that outlet from consideration.
Lisa: Fake news and the impact on credibility is fascinating. We are seeing that media consumption across almost every major outlet is up — even in print. I believe the "fake news" phenomenon is driving some of that.
People are looking at more news outlets to confirm what they read. They're fact-checking or getting different opinions, and then they're making their own decisions. This, coupled with easier access to multiple news sites via digital devices, is what's behind media outlet consumption being higher than it was last year.
Overall, how do you think this new data will help federal marketers?
Lisa: For marketers, this is an opportunity to use many different media outlets to engage your audience and build your frequency and reach. At the briefing, Sara will talk about how the data tool can help target the optimal outlets.
Sara: More people are reading the news, whether online or print, listening to radio, or watching television. People are clearly more engaged with the media and this is a bonus to all of us looking to capture the attention of federal executives as they engage with the media.
What were your biggest ah-has or surprises from the data this year?
Lisa: I was a little surprised at how many people said they have no idea when they'll retire. A big part of our sample has been in the federal workforce for 20 or more years. The other stark finding was not only the aging workforce but the lack of millennials entering the workforce. That number is not growing. It's shrinking. Why, we don't know. But certainly, they're not joining the public sector the way that we saw a few years ago.
Sara: We measured over 200 media properties, and what was truly amazing was the increased consumption across nearly all media. Every year, consumption goes up for some, down for others. It's not usually significant. This year, with limited exceptions, most media outlets are up. Surprisingly, that includes print as well. I think what we're seeing is perhaps a natural outcome of conflicting statements in the news when reporting on government and perhaps this is leading people to go to multiple outlets regularly, rather than a single favorite news source.
Register for the 9th Annual FMMS Breakfast and Results Briefing
Want more insights from Sara and Lisa? Registration is open now for the 9th annual FMMS breakfast and briefing event.
When: Thursday, November 2, 2017 | 8:30 AM – Noon
Where: VALO Park Conference Center (formerly known as TEGNA)
While you're waiting for the results from the 9th Annual FMMS, download the 2016 overview report to learn more about the media habits of your target audience.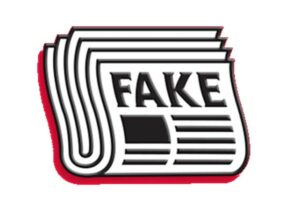 Government decision-makers, especially those in Defense agencies, are questioning the credibility of media outlets due to the onslaught of "fake news," according to the early results from the 2017 Federal Media and Marketing StudyTM.
A peek at the early 2017 results shows that:
Two-thirds of decisions makers said recent commentary about "fake news" has had at least some impact on their perceptions of news organizations' credibility.
Moderate to major impact was significantly stronger with respondents from defense agencies (53%) relative to civilian agency respondents (39%).
If decision makers are feeling somewhat skeptical about content coming from media outlets, what do they trust? At the top of the list: recommendations from peers and colleagues at 51 percent.
Respondents also put stock in the content professional associations provide: 42 percent trust white papers and case studies these associations publish, 41 percent trust content on their websites and 39 percent trust content in their webinars.
What does that mean for marketing to the federal government? Perhaps 2018 will be a good year to team with professional associations — whether submitting articles for their journals or creating a webinar.
2017 Federal Media & Marketing Study™ Annual Breakfast and Briefing
These early results are only one data set in the comprehensive study of more than 3,000 federal decision makers. The full results will dive deeper into when, where and how federal decision makers consume content. Registration is open now for the 9th annual FMMS breakfast and briefing event.
When: Thursday, November 2, 2017 | 8:30 AM – Noon
Where: VALO Park Conference Center (formerly known as TEGNA)
While you're waiting for the results from the 9th Annual FMMS, download the 2016 overview report to learn more about the media habits of your target audience.
As we prepare for the annual Federal Media and Marketing Study, we wanted to share some highlights from last year, particularly around where decision-makers go to get their news. This is always of interest as marketing professionals decide where to allocate advertising budgets.
The top print and online publications are:

Print, Federal and Congressional publications read — Federal Times is the top at 46 percent
Print, business and news publications read — USA Today is the top at 47 percent
Online, top federally focused websites visited — GovExec.com is the top at 27 percent
Online, other top websites visited — weather.com and cnn.com tie for the top at 49 percent
Online, top social sites — Facebook and YouTube tie for the top at 62 percent

News apps, 54 percent of respondents use them on mobile devices.
Social media, 35 percent of respondents share news on social sites.
Trusted content, 47 percent of respondents say they trust content recommended by peers and colleagues.
Learn more about the 2016 study and the online tool: MarketConnectionsInc.com/fmms2016study
SAVE THE DATE: 9TH ANNUAL FMMS BREAKFAST & BRIEFING
Join us Thursday, November 2 at this popular event for B2G marketers. The annual Federal Media & Marketing Study™ looks at media consumption habits of federal decision-makers: the top publications, websites, radio, TV, and more, along with demographics, job functions, and purchasing responsibilities.
Thursday, November 2, 2017 | 8:30 AM – Noon
VALO Park Conference Center (formerly known as TEGNA)
7950 Jones Branch Drive
McLean, VA
We are also preparing to launch the 2017 survey and, as always, invite participation. Be on the lookout for details.