Every year, Fortune unveils a list of the 100 best places to work, and Great Places to Work analyzes the factors that land companies on this list. These factors are the kind of things companies and agencies are looking to uncover when they commission recruitment branding, because these are the very things that attract bright talent.
A few weeks ago, we looked at the first prediction: a fairer place to work. Today, we look at the second prediction from the report.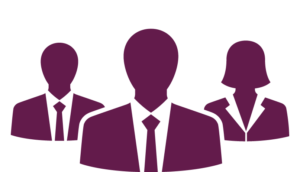 Prediction 2: Increased Focus on Developing All Employees
Companies and agencies that thrive will invest in their people. All of them.
The study shows over the past 20 years, Best Companies consistently stand apart for their efforts to help employees reach their full potential. Perhaps this isn't as much of a prediction as a solid truth.
Here is some data: In 1998, the average company on the list offered employees approximately 35 hours per year of training and development — basically a full work week. There has been 76% increase in that number since the first Fortune list. Today, best companies offer more than 58 hours for hourly employees, and 65 hours for salaried employees. These organizations don't limit training opportunities to leadership or "high potential" employees. Success comes from offering access to real-time feedback and growth opportunities to everyone, regardless of their role.
In the workplace of the future, best companies will offer consistent professional development across the workforce, with an emphasis on mentoring and easily accessible training (including "self-serve" lessons employees can access in short segments online).
Download the full Predictions report for more in depth information on the prediction.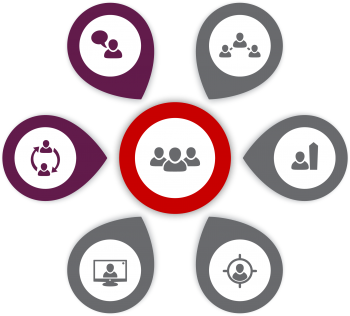 Every year, Fortune unveils a list of the 100 best places to work. As researchers, we like to look at the data and see the trends. That's why we are thrilled Great Places to Work analyzed the various factors that landed companies on this list to come up with three predictions for the workplace of the future (hint: a fair workplace is at the top of the list).
When companies come to us for recruitment research, one of their key concerns is what type of culture will attract the best and brightest? A Deloitte survey reinforces: Nearly seven in ten executives said company culture will be critical to realizing their organizational mission.
Over the next several weeks, we will look at the predictions from the report and what they mean.
Prediction 1: A Fair Workplace for All Employees
People want a fair workplace. They wanted to be treated fairly in all aspects of their life, and work is absolutely no exception. Over the last 20 years, the best places to work place a value on fairness employees notice and appreciate. For example, here are some results from the 1998 list versus the 2017:
Promotions go to those who best deserve them: 56% versus 75%
Managers avoid playing favorites: 55% versus 74%
If I am unfairly treated, I believe I'll be given a fair shake if I appeal: 68% versus 81%
The conclusion in the report: "In studying the 2017 100 Best and the non-winning contender companies, we found the more consistent and inclusive an organization's culture of trust is, and the more diverse it is demographically, the more likely it is to outperform peers in revenue growth."
Are you seeing the impact of an atmosphere of fairness in your company? We'd love to hear about it.
Download the full Predictions report; it's an interesting read.
Learn How Recruitment Branding Research Can Help You
Our next webinar, Best Practices: Using Research to Recruit and Retain the Right Talent for Your Company, is coming up on Thurs, October 12, 2017 11:00 AM – 11:45 AM EDT
Join Market Connections' Vice President Laurie Morrow as she shares how using this type of research can help you understand how top candidates perceive your company and your competitors, what their key needs and wants are for an ideal workplace, as well as barriers to attaining and retaining staff. Learn how this research can help your HR team develop and improve the right strategies to recruit and retain the best candidates for your market.