More than 8 in 10 tenants and investors report they are likely to conduct their own independent online research for Commercial Real Estate.
WASHINGTON –(BUSINESS WIRE)– May 17, 2023 — Today, LoopNet, a CoStar Group (NASDAQ: CSGP) company, issued the latest installment in a multi-year research effort providing insights into the commercial real estate search behavior of commercial property tenants and investors. The research was led by Market Connections, a third-party research company commissioned by LoopNet and in partnership with Google. The study polled 400 tenants and investors to determine what sources they use to search for commercial real estate and the role of their broker in their search process.
This research helps CRE stakeholders better understand the decision-making journey of a tenant or investor searching for space.
According to the study of US Commercial Real Estate tenants and investors:
78% of investors and 80% of tenants agree that the internet is essential to their commercial property searches.
61% of investors purchased and 51% of tenants leased properties that they initially found online.
80% of tenants and 89% of investors who hired a broker continue to perform online searches for properties independent of their broker as frequently as "always", "often" or "sometimes".
LoopNet and Market Connections supplemented the main tenant and investor study with Fortune 1000 tenant interviews and an appendix featuring an exclusive look at the Fortune 1000 cohort. The interviews and supporting data-filled appendix paint a portrait of Fortune 1000 representatives as highly independent super users of online resources like LoopNet. The study delivers valuable insights providing a rare view into the once-opaque search cycle of this high-volume CRE segment.
The report confirms, through quantitative and qualitative data, that many of the largest, most influential tenants are routinely performing their own independent searches online, supplementing the information supplied by their broker.
"We are thrilled to release this joint research with Google which validates our mission of bringing more transparency and visibility to the CRE industry. LoopNet has built the largest global tenant-facing CRE online marketplace connecting all vested parties – tenants, investors, brokers, and owners – as they come together to find the perfect space," said Andy Florance, Founder and Chief Executive Officer of CoStar Group.
About CoStar Group
CoStar Group (NASDAQ: CSGP), is a leading provider of online real estate marketplaces, information, and analytics in the property markets. Founded in 1987, CoStar conducts expansive, ongoing research to produce and maintain the largest and most comprehensive database of commercial real estate information. Our suite of online services enables clients to analyze, interpret and gain unmatched insight on commercial property values, market conditions and current availabilities. STR provides premium data benchmarking, analytics, and marketplace insights for the global hospitality industry. Ten-X provides a leading platform for conducting commercial real estate online auctions and negotiated bids. LoopNet is the most heavily trafficked commercial real estate marketplace online. Apartments.com, ApartmentFinder.com, ForRent.com, ApartmentHomeLiving.com, Westside Rentals, AFTER55.com, CorporateHousing.com, ForRentUniversity.com and Apartamentos.com form the premier online apartment resource for renters seeking great apartment homes and provide property managers and owners a proven platform for marketing their properties. Homes.com is the fastest growing online residential marketplace that connects agents, buyers, and sellers. Homesnap is an industry-leading online and mobile software platform that provides user-friendly applications to optimize residential real estate agent workflow. BureauxLocaux is one of the largest specialized property portals for buying and leasing commercial real estate in France. Business Immo is France's leading commercial real estate news service. CoStar Group's websites attract tens of millions of unique monthly visitors. Headquartered in Washington, DC, CoStar Group maintains offices throughout the U.S., Europe, Canada, and Asia. From time to time, we plan to utilize our corporate website, CoStarGroup.com, as a channel of distribution for material company information. For more information, visit CoStarGroup.com.
About Market Connections
Market Connections; a portfolio platform of GovExec, delivers trusted, actionable intelligence and insights that enable improved business performance and positioning for leading businesses, government agencies and trade associations. The custom market research firm is a sought-after authority on preferences, perceptions and trends among government executives and the contractors who serve them, offering deep domain expertise in information technology and telecommunications; healthcare; and education. Market Connections also provides the tools for organizations to expand thought-leadership in their respective markets and is known for its annual Marketing 4 the Public Sector study, the only comprehensive survey of the media habits of federal and state/local decision-makers, as well as the Federal IT (FIT) Personas Study. For more information, please visit: www.marketconnectionsinc.com.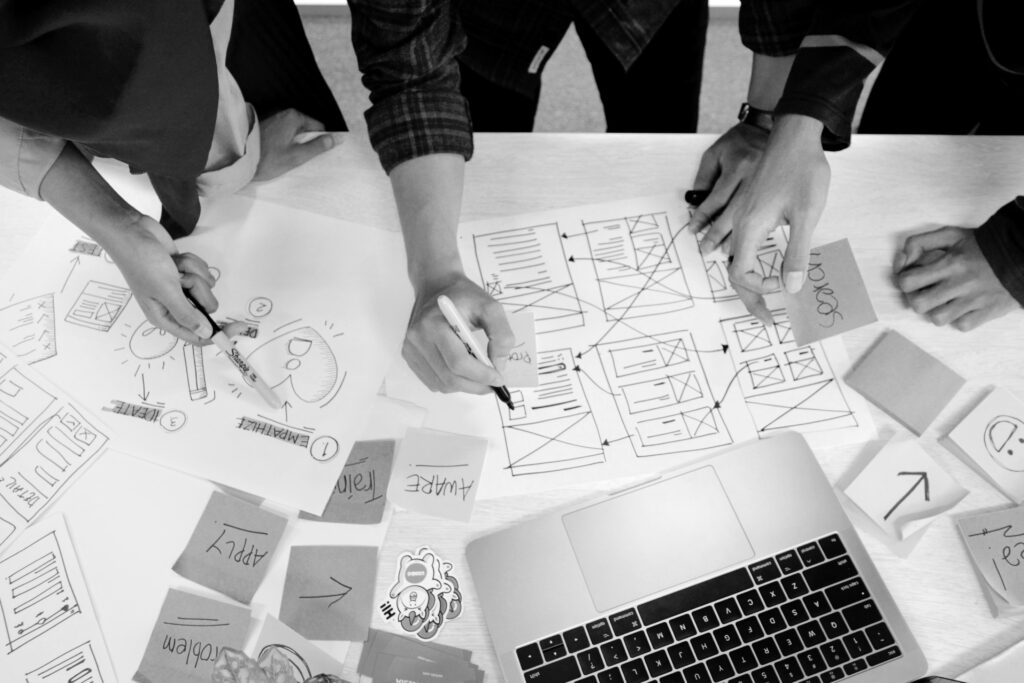 Online survey software and web forms make it easier than ever for a company to conduct its own market research. Several well-known, free services are available for anyone to use, like SurveyMonkey, Survey Planet, and Typeform.
On the surface, an in-house DIY research effort may seem appealing and potentially more cost-effective than working with a market research firm. However, before your team decides to conduct a lengthy time (and resource) consuming research project, consider the benefits of using a third-party research firm instead.
Benefit #1: Confidential, outside, unbiased perspective
Benefit #2: Expert researchers who do nothing but research
Research experts also know how to phrase questions, and probe for deeper insights, in a way that doesn't lead to biased answers–and that means you get real insights you can act on.
Where to go from here?
Rather than attempting to DIY a research initiative with existing internal staff — which puts added responsibilities on the backs of already busy team players — partnering with a third-party research firm will ensure the project receives the attention necessary for successful implementation.
If you're stumbling upon this, you're most likely already heading down the third-party path, taking stock of the myriad choices in front of you, weighing your options carefully, and, perhaps at this stage, determining whether qualitative or quantitative research is the right fit for your circumstances.
Market Connections has decades of experience working with clients in the public and private sector to create marketing and research strategies that deliver answers and get results. We are here to help get the job done right and done well.
Reach out today with questions or more information on ways we can help: info@marketconnections.com