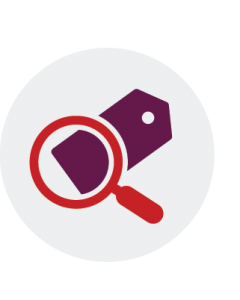 Are you one of the 60 percent of federal marketers using Search Engine Marketing (SEM) to reach federal decision makers? If not, you fall into the 40 percent who are not using this tool; it's time to rethink that strategy.
In the 2017 Federal Content Marketing PulsePoll™, we asked federal decision makers what they find to be the most effective online channels for delivering content that informs and educates their work-related buying process. The number one response, with 83 percent, said search engines.
Yes, good search engine optimization (SEO) will help these decision makers find you. But if paid marketing is part of your budget, SEM appears to be a good investment.
What else did federal decision makers say about how they find and consume content? Join Market Connections and Merritt Group as we present the results of the 2017 Federal Content Marketing PulsePoll™.
2017 Federal Content Marketing PulsePoll Results Breakfast
On Thursday, April 27, join us for a presentation of the results, followed by a panel discussion that is sure to provide valuable insights into the data. You will learn which content, formats, and channels federal decision makers consider most relevant, influential, and informative during the federal procurement process — and to what extent federal marketers are using these channels.
Who Should Attend:
Marketing/communications professionals investing time and budget to produce and distribute content.
Business development and proposal professionals looking to make an impact when connecting with federal decision-makers.
When: Thursday, April 27, 8:30-11:30 AM (EDT)
Where: Crowne Plaza Tysons Corner
1960 Chain Bridge Rd., McLean, VA 22102