At a Washington Technology-hosted event on March 10th titled "Doing Business with the Air Force," Air Force Deputy Chief Information Officer Winston Beauchamp highlighted the importance of the Air Force's Operational Imperatives. This article provides a summary of these imperatives and their significance.
The Defense Department's 2022 National Defense Strategy (NDS) — which outlines the Department's strategic direction and priorities for the next four years — identifies Russia and China as primary adversaries to U.S. national security and recognizes the necessity of advancement in U.S. military capabilities in order to deter any potential conflict with these revisionist powers and others like them. In short, the DoD is ramping up its capabilities to prepare for a fight it hopes to deter.
As the arbiters of American air dominance, the U.S. Air Force (USAF) and Space Force (USSF) play a pivotal role in the DoD's deterrence strategy. A potential conflict with Russia or China would require command and control elements superior to those used in recent conflicts with smaller insurgent groups. In potential conflicts with more advanced militaries, control over air and space is paramount. With this in mind, Secretary of the Air Force Frank Kendall outlined seven Operational Imperatives that serve as a roadmap for forging the future of the USAF and USSF.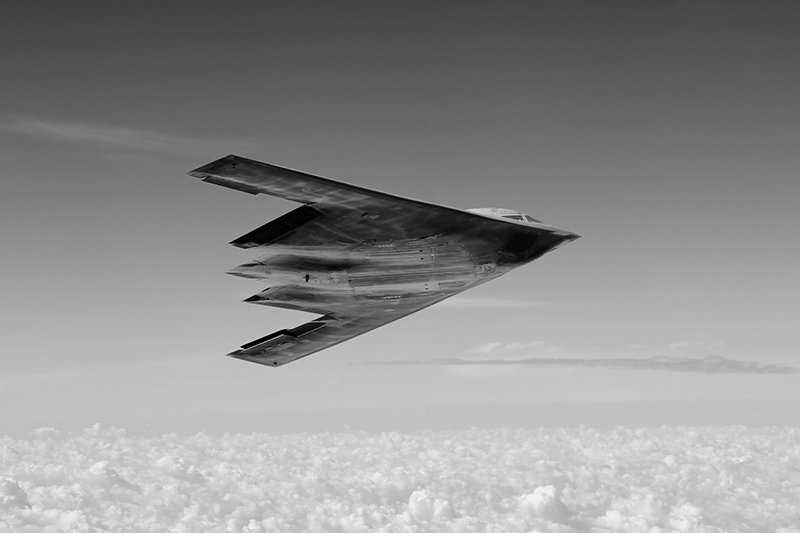 Space Order of Battle
Operationally-Focused Advanced Battle Management System
Moving Target Engagement
Tactical Air Dominance
Resilient Basing
Global Strike Capabilities
Readiness to Deploy and Fight
1. Space Order of Battle
The first operational imperative is to define a resilient and effective space order of battle. More simply stated, this means ensuring resilient space-based capabilities. As Secretary Kendall points out, the U.S. cannot project power successfully unless our space-based services are resilient enough to endure while under attack. Both the cyber and physical security of American satellites and sensors must be maintained to ensure operational capability in a future conflict.
2. Operationally-Focused Advanced Battle Management System
The second operational imperative is to actualize the Advanced Battle Management System (ABMS). ABMS is the Air Force's contribution to the DoD's Joint All-Domain Command & Control (JADC2) effort — the DoD's larger concept to connect sensors from all of the military services into a single network. ABMS will improve how the USAF collects, analyzes, and shares the information needed to make operational decisions at the speed of mission. By incorporating the latest advancements in artificial intelligence, ABMS will revolutionize the speed of battlefield decision-making. With help from private industry partners, the USAF will actualize ABMS in the near future.
3. Moving Target Engagement
The third imperative is to achieve moving target engagement at scale within a challenging operational environment. Linked to ABMS, this operational imperative focuses on the development of sensors that can engage with and destroy targets. This is especially critical for targets that employ the latest technology designed to evade detection, such as hypersonic weapons or stealth capabilities. The development of drone swarms and hypersonic weapons has created a new dimension of warfare that necessitates more advanced targeting systems. In addition, USAF and USSF sensors must be survivable and protected against electromagnetic and cyber operations.
4. Tactical Air Dominance
Fourth, the USAF must define the next generation of air dominance (NGAD) system of systems. Far more than just the development of new 6th-generation fighters, this operational imperative requires the Air Force to integrate crewed aircraft with autonomous aircraft. With NGAD, future crewed aircraft can be accompanied by autonomous wingmen in battle, preserving the lives of pilots without limiting air superiority. This integration will likely define the future of air combat operations.
5. Resilient Basing
Given that threats to USAF operations at forward bases can deny U.S. power projection, the fifth operational imperative is to develop resilient bases and communications. As opposed to the antiquated method of relying on large, fixed bases, the USAF is transitioning to a "hub-and-spoke" arrangement that incorporates smaller, dispersed, and more mobile bases. This concept is also referred to as Agile Combat Employment (ACE). These smaller mobile bases may complicate logistics but will increase survivability in a combat environment. Moreover, this type of base would be particularly advantageous for combat in the Indo-Pacific region.
6. Global Strike Capabilities
The sixth imperative is defining the B-21 long-range strike family-of-systems. Announced in December 2022, the B-21 Raider will serve as the backbone of America's bomber force. The B-21 Raider is a highly adaptable, dual-capable penetrating strike stealth bomber — capable of delivering both conventional and nuclear munitions. This multi-functional stealth bomber is designed to handle anything from gathering intelligence, to battle management, to integrating with allies and partners. More than just the employment of the B-21, this operational imperative includes the use of autonomous combat aircraft and other long-range strike aircraft alongside the B-21.
7. Readiness to Deploy and Fight
Finally, the seventh operational imperative is achieving readiness for a wartime posture against a peer competitor. According to Secretary Kendall, shifting "from a standstill to mobilizing forces, moving them into theater, and then supporting them takes the collective success of a large number of information systems and supporting logistical and industrial infrastructure." Ensuring the readiness will require effort from the entire USAF and USSF but is instrumental in persuading potential enemies to choose the path of peace.
Implications for Industry
As Chief of Staff of the Air Force, Gen. Charles Q. Brown, Jr., points out, the Air Force must accelerate, change, or lose. Complacency is simply not an option for the DoD and its branches. With the operational imperatives in place, the USAF and USSF are well-positioned to achieve their desired modernization at an accelerated pace. Yet, this advancement is only made possible by a close partnership with private industry. To ensure victory in potential battles to come, the USAF must continue to leverage our greatest resource, American ingenuity and innovation. To learn more about partnership opportunities, visit GovTribe. For more information on the aerospace industry, visit Forecast International and Military Periscope.
---
Written by David Hutchins, Industry Analyst (Government Business Council). To see more thought leadership from David, connect with him on LinkedIn.