The Evolution of News Consumption and Why It Matters to Marketers
2022 Update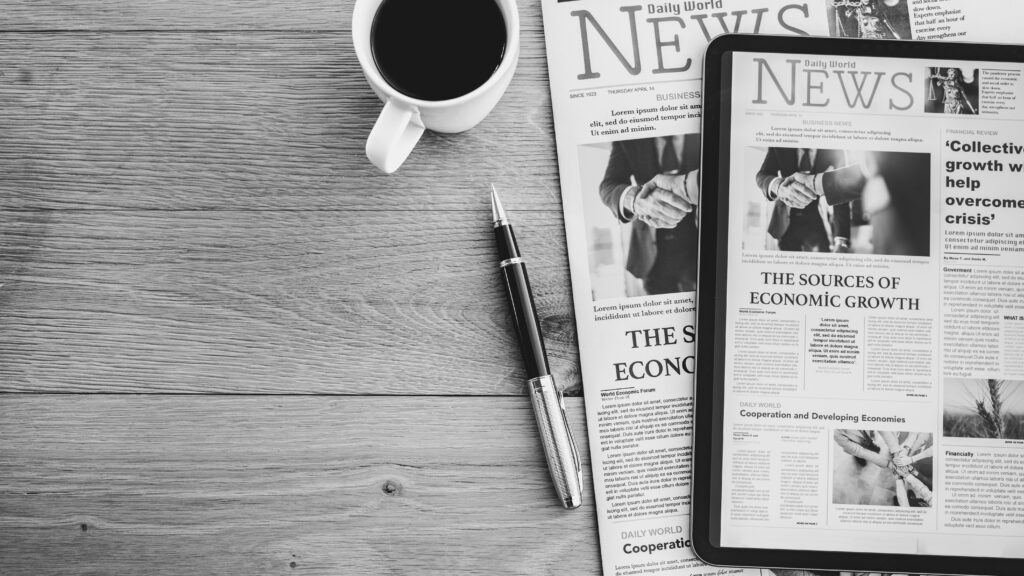 STAY CONSISTENT TO REACH TARGET AUDIENCES
In the last few years the way we seek and receive news has been changing and evolving faster than ever. Between the COVID-19 pandemic more or less forcing many companies to adapt to work from home trends, team collaboration needs, and an industry wide push toward cloud, things are getting more digital by the day.
While many people still start mornings off with a newspaper, listening to the radio on the commute to work, or gathering around the TV for the evening news, they don't confine news consumption to those times. Increasingly, most likely due to the ubiquity of remote work and the convenience of cell phones and apps, people are engaging with news outlets and seeking out important updates from various digital sources throughout the day, a trend public sector marketers can (and should) take advantage of.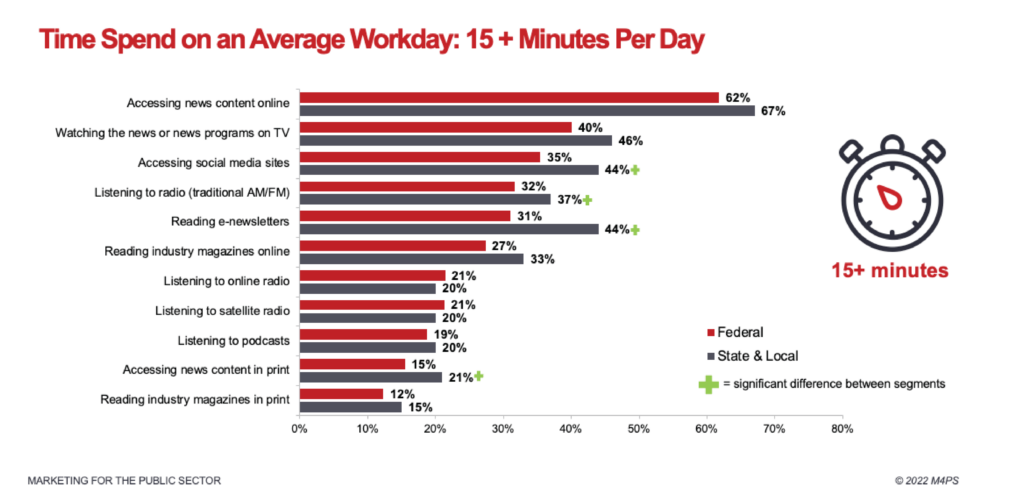 LEARN MORE MEDIA TRENDS

Part 1 of the 2-part 2022 Marketing for the Public Sector (M4PS) study looks at media engagement among both federal and state/local audiences.
Brought to you in a neatly packaged two part study, M4PS, called "maps" for short, focuses on the digital world around us. A first look at highlights from the M4PS study were presented to attendees at Government Marketing University's GAIN conference, and part one of the full report will be available to purchase in November.
STAY UP ON TRENDS AND BE WILLING TO ADJUST ACCORDINGLY
Market Connections will continue to look at trends and impacts on federal and state and local employees' media usage and preferences. Learning where your potential customers go for news and information can be fabulously useful in building a marketing plan. A better understanding of demographics, "go-to" news sources and most trusted social media channels can help you consistently put your message where their mind is.
Federal and state/local customers, just like the rest of us, are affected by outside factors. Marketers can't always rely on by-the-book and tried-and-true methods of the past. A willingness to stay on top of current trends and adjusting current strategies based on new information is a must.
Need data to help make informed purchasing decisions? Our M4PS study provides the information you need.
Need more custom research to learn about your customer's needs, challenges, perceptions and preferences? Reach out today. We'd love to help!