WEBINAR: How Are Federal Agencies Responding to Recent Cyber-attacks?
CLICK ON ICON TO SEE PROJECT COMPONENT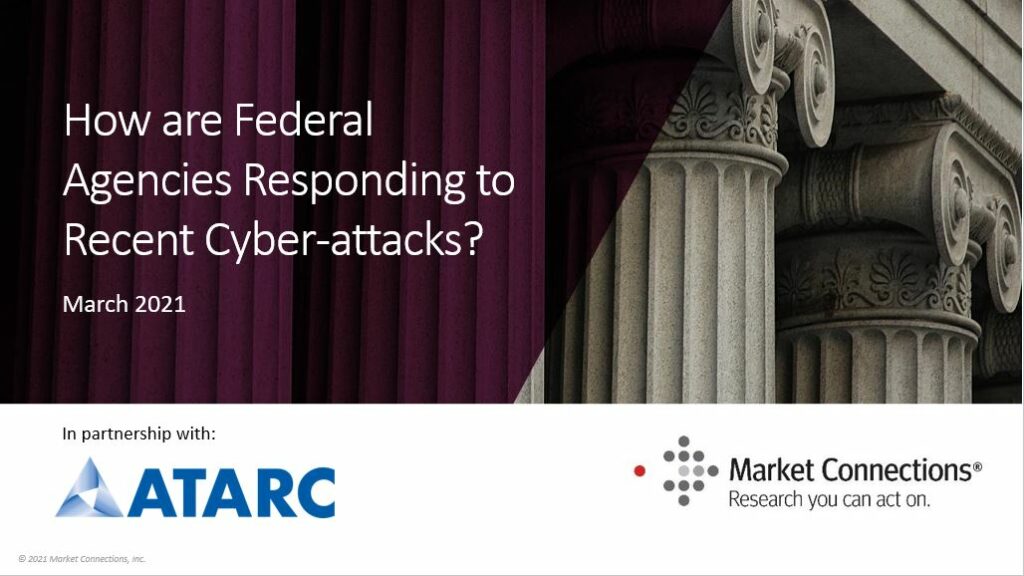 Date: Wednesday, March 3
Time: 1:30 PM ET
Cost: Free
With the news being dominated by stories of cyber breaches and attacks, we asked federal IT decision makers to what extent these cyber-attacks have affected their agencies and what are some actions they are taking in response to recent events? To what extent are they doing things different? Will they make significant changes? How will this affect future contracts and requirements?
Join Market Connections and ATARC on March 3 at 1:30 PM (EST) to learn more about how federal agencies are responding to cybersecurity challenges to help you be a better partner and vendor.

Speakers:

Aaron Heffron – President, Market Connections Inc.

Tom Suder – Founder & President, ATARC
Panelists:

John Alboum  – Former CIO, USDA, currently Federal CTO & Principal Digital Strategist, ServiceNow

Chad Sheridan – Former CIO, USDA, currently Chief Innovation Officer, NetImpact Strategies Inc.

John Zangardi – Former CIO, DHS, currently President, Redhorse Corporation
Fill out the form to download the presentation and video recording.
For more information, contact:
Mari Canizales Coache
Marketing Manager
Market Connections, Inc.
703-378-2025