Federal Media & Marketing Study 2020
CLICK ON ICON TO SEE PROJECT COMPONENT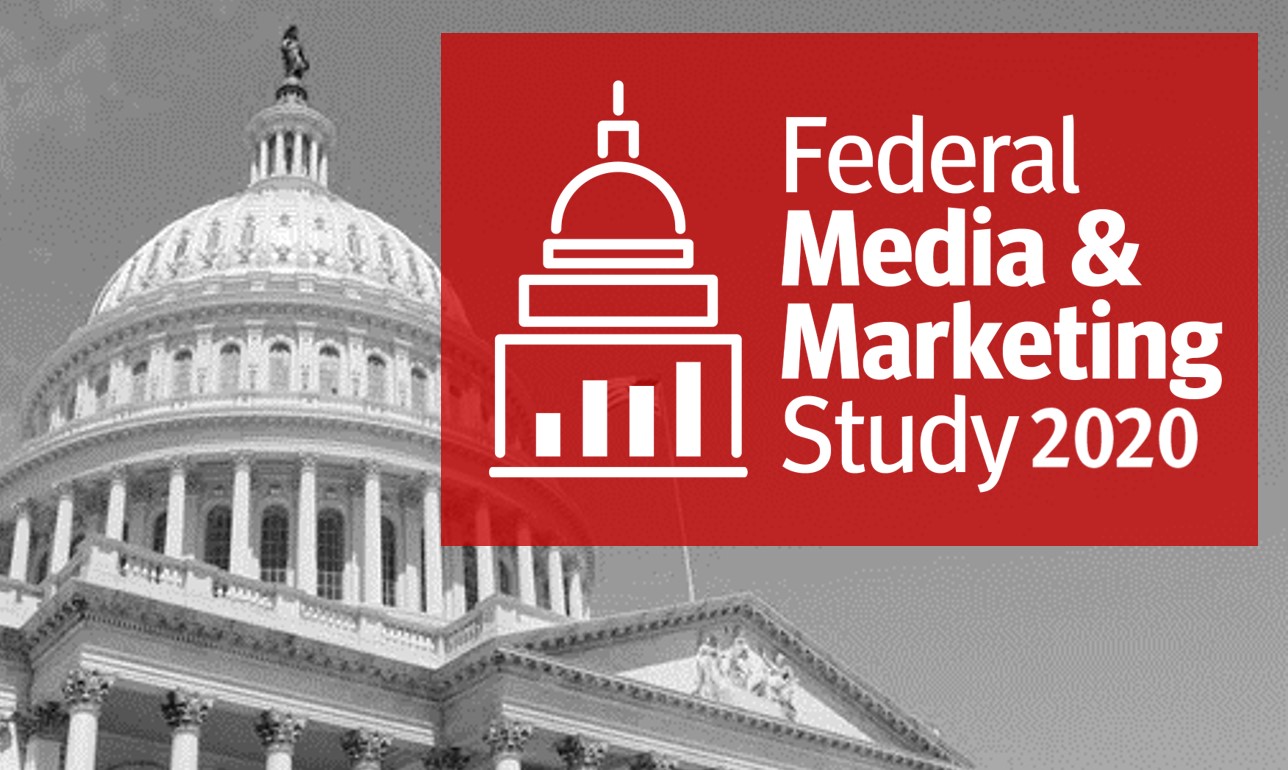 12th Annual Study On-Demand Release*
Thursday, October 29, 9 AM
*Due to COVID-19 and the inability to present results in an in-person breakfast, the 2020 study results are available as an on-demand video and downloadable overview presentation.
PURCHASE ON-DEMAND VIDEO & OVERVIEW
ABOUT THE STUDY
In its 12th year, the Federal Media & Marketing Study continues to empower marketers to hone and perfect their strategic marketing campaigns with valuable and reliable data directly from their federal customers. The survey provides key information about the federal audience's media usage across print, broadcast, social and digital sources. Combining this data with demographics, including job function, location, purchase area and more, marketers have the ability to slice and dice the data and map each to specific media habits, allowing them to target specific audiences.
The survey represents the views of thousands of federal workers in a variety of positions. Whether you are interested in a broad awareness campaign, or a more focused agency-based marketing effort, data from the study can provide you key insights about the media and marketing habits of this tough-to-reach federal market audience.
WHAT TO EXPECT
Job Function and Purchase Responsibility – More than 25 different job functions and areas of purchase, by product and service
Media Usage – 60+ publications, 100+ websites and mobile sites; 10+ social sites; differences inside vs. outside the Beltway
Trusted Content – To what extent do decision makers trust news and information from different media sources?
Time Spent Accessing Content – How much time do government employees spend accessing content online, watching TV, listening to the radio and reading e-newsletters?
Media Habits of Federal Employees: A Day in the Life – What media sources are federal employees accessing during different parts of their day?
NEW IN 2020
The Effects of COVID-19 – From media habits to in-person events, what should marketers know to adjust their strategies?
Virtual Events and Webinars – With live events on hold for the time being, when it comes to planning your virtual events, what should you take into consideration? What are feds' preferences?
Teleworking and Commuting – How much are feds teleworking or commuting and how does this change their media habits?
Geography – Are there differences among federal employees who live and work in urban, suburban and rural environments?
EXPERT INTERVIEWS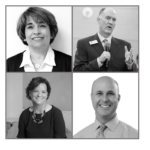 Sara Leiman, Vice President, Media Director, TMP Government 
Michael Smoyer, President, Digital Government Institute, LLC
Lou Anne Brossman,  CEO & Founder, Government Marketing University 
Blake Travis, Senior Director, Federal Marketing & Communications, Maximus
ON-DEMAND VIDEO & OVERVIEW RESULTS
The on-demand video and overview results from the 2020 Federal Media & Marketing Study highlights high-level results from our comprehensive study surveying thousands of federal respondents at defense and civilian agencies, inside and outside the Beltway about their use of digital, social, mobile, print and broadcast media. The PDF report provides high-level results of the top digital and print publications, social media sites, and radio and TV (within the DC metro area). Enjoy the on-demand video readout of the results by Market Connections President, Aaron Heffron, along with commentary from industry experts.
BENEFITS EXCLUSIVE TO ON DEMAND PURCHASERS
On-demand video readout of results
Limited download of the overview results presentation
Access to register to one of three exclusive, online small-group discussions with fellow government marketers and influencers*
10% discount on the 2020 Federal Media & Marketing Study dashboard
*Small group registration is limited to one (1) spot per report. Multiple report purchases will allow for multiple registrations or multiple days. Contact Mari Canizales Coache with questions.
PURCHASE THE 2020 ON-DEMAND VIDEO & OVERVIEW
NEED MORE? SUBSCRIBE TO THE DASHBOARD!
The Federal Media & Marketing dashboard allows you to cross-tabulate survey results to create your own customized data views, such as job title and product purchases; or job title and web site visits or publication readership. Pre-purchase and get immediate access to the dashboard's current 2019 results. The new 2020 FMMS dashboard will be available on October 29.

NOTE: You are purchasing a subscription to a dynamic online data set, not a PDF report. You will receive a user guide in the form of a PDF, and a representative from Market Connections will contact you within 48 hours with your username and password to access the online tool.
AGENCIES: Please contact us for special pricing available for unlimited client usage.
THANKS TO OUR SPONSORS: