Department of Veterans Affairs contracts
By Jonathan Sanders, Director, Research, GovExec
In early January 2023, GovExec's Insights & Research Group covered the Department of Veterans Affairs (VA) issuing of a draft RFP for the Transformation Twenty-One Total Technology Next Generation (T4NG2) contract. The T4NG2 represents a potential $60.7 billion contract vehicle for information technology products and services.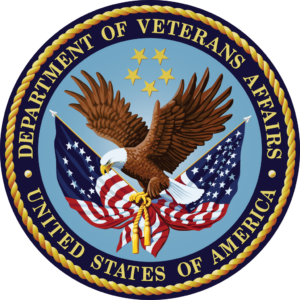 The VA has decided to delay the release of the final solicitation for the $60 billion potential contract until March 14, as opposed to the original February 28, date, with final proposals due April 17 instead of March 30.
On Sam.Gov, the VA noted, "Transformation Twenty-One Total Technology Next Generation 2 Solicitation Update February 24, 2023 — VA is carefully considering questions and suggestions received in response to the 2nd draft RFP and, as a result, is postponing the anticipated solicitation release date to March 14, 2023, with proposals being due by April 17, 2023. The Agency is still anticipating a 2023 fiscal year end award."
Both the first and second drafts each only had one week for comment, with the original draft released Jan 13, with comments due Jan 20, and the second draft at Feb 14, with a Feb 21 comment deadline. Given the size of the contract and the T4NG contract being the VA's vehicle of the future, this presented a major challenge for the participating companies seeking to work with the VA.
With awards expected to come before the end of 2023, industry must stand by in preparation for additional deadline changes.
What this means for you
Given the potential $60 billion, and tight deadlines from the VA, there is absolutely no time to be uninformed. Whether it is how to market your organization, influence key personas, or get in the room with the right people, the best intelligence wins, every time, in every market.
Insights, Research, and YOUR Path to More Awards
GovExec's Insights & Research Group (comprising Market Connections, Government Business Council, and Leading Brands) and GovTribe can keep you up to date on what is happening in this rapidly changing contract environment.
GovTribe is a collaborative platform that lends business development teams a hand through research and tracking of contracting vehicles as well as targeted intelligence on GSA Federal Supply Schedules, GWACS, IDIQs, and other multiple award vehicles.
Combining the data, insights, and expert analysis you get at Market Connections with the ease, agility, and usability of GovTribe can help you strategically position yourself right where you want to be for future opportunities.
---
Questions? Please reach out to Jonathan Sanders at jsanders@govexec.com.