Insights Pulled from a Sneak Peek of the 2020 Federal Media & Marketing Study
From the desk of Laurie Morrow, Vice President of Research Strategy, Market Connections Inc.
Over the twelve years my team has conducted the Federal Media & Marketing Study, we have looked at how federal audiences are engaging with different media properties from print publications to online to newer social medias. In addition to analyzing readership, we also investigate habits, trends, levels of trust and confidence and time spent with media along with other marketing tactics year over year.
With all the changes and pivots the federal market and those marketing to them had to make this year, I was eager to see whether there would be changes in this year's results due to the pandemic, elections and other recent major events.
Taking a sneak peek into the findings, I found some interesting results around trust and confidence that while not tied to pandemic, may be a result of a charged political and social climate this year.
Confidence in News
The first is an overall decline in confidence in general news media. Like others, I was not necessarily surprised by this finding, as we started to see some drops in confidence in general news sources last year tied to political party affiliation.
What I did find surprising was seeing a decline in some federally focused media as well this year. Over the years, the level of confidence in federal news outlets has relatively remained unscathed but has distrust now seeped into federal media? Is this due to the charged climate, or do we expect to see this trend continue to grow in an era where "fake news" and general distrust in media grows along political and geographical lines?
Trust in Source
Similar to the level of confidence in news, this year's results indicate an overall decline in trust of ALL sources of information, from associations to industry pubs to government contractors. While the ranking of trust in sources is relatively the same as last year, the general decline across the board could possibly point to a growing skepticism within the federal audience. In coming years, we will continue to measure that level of trust to see if this continues to trend down or if this current dip in trust is due to the current climate.
Regardless of whether this is a trend or not, this begs an important question, "What can we do as an industry to regain our federal customers' trust?"
Other Results
In addition to details around the level of confidence in media properties and rank sources of information by trustworthiness, the 2020 Federal Media & Marketing Study most notably studies the readership of general and federal publications, social media site usage, and television viewership and radio listenership (for the DMV), among other marketing tactics. We highlight any differences found by agency type, location (inside the beltway vs. outside), party affiliation, and geography (urban, suburban, rural) among other characteristics, where statistically different.
Learn more about our study, purchase the on-demand overview and/or annual subscription to the dashboard.
https://www.marketconnectionsinc.com/fmms2020study/
12th Annual Study On-Demand Release*
Thursday, October 29, 9 AM
*Due to COVID-19 and the inability to present results in an in-person breakfast, the 2020 study results are available as an on-demand video and downloadable overview presentation.
PURCHASE ON-DEMAND VIDEO & OVERVIEW
ABOUT THE STUDY
In its 12th year, the Federal Media & Marketing Study continues to empower marketers to hone and perfect their strategic marketing campaigns with valuable and reliable data directly from their federal customers. The survey provides key information about the federal audience's media usage across print, broadcast, social and digital sources. Combining this data with demographics, including job function, location, purchase area and more, marketers have the ability to slice and dice the data and map each to specific media habits, allowing them to target specific audiences.
The survey represents the views of thousands of federal workers in a variety of positions. Whether you are interested in a broad awareness campaign, or a more focused agency-based marketing effort, data from the study can provide you key insights about the media and marketing habits of this tough-to-reach federal market audience.
WHAT TO EXPECT
Job Function and Purchase Responsibility – More than 25 different job functions and areas of purchase, by product and service
Media Usage – 60+ publications, 100+ websites and mobile sites; 10+ social sites; differences inside vs. outside the Beltway
Trusted Content – To what extent do decision makers trust news and information from different media sources?
Time Spent Accessing Content – How much time do government employees spend accessing content online, watching TV, listening to the radio and reading e-newsletters?
Media Habits of Federal Employees: A Day in the Life – What media sources are federal employees accessing during different parts of their day?
NEW IN 2020
The Effects of COVID-19 – From media habits to in-person events, what should marketers know to adjust their strategies?
Virtual Events and Webinars – With live events on hold for the time being, when it comes to planning your virtual events, what should you take into consideration? What are feds' preferences?
Teleworking and Commuting – How much are feds teleworking or commuting and how does this change their media habits?
Geography – Are there differences among federal employees who live and work in urban, suburban and rural environments?
EXPERT INTERVIEWS
Sara Leiman, Vice President, Media Director, TMP Government 
Michael Smoyer, President, Digital Government Institute, LLC
Lou Anne Brossman,  CEO & Founder, Government Marketing University 
Blake Travis, Senior Director, Federal Marketing & Communications, Maximus
ON-DEMAND VIDEO & OVERVIEW RESULTS
The on-demand video and overview results from the 2020 Federal Media & Marketing Study highlights high-level results from our comprehensive study surveying thousands of federal respondents at defense and civilian agencies, inside and outside the Beltway about their use of digital, social, mobile, print and broadcast media. The PDF report provides high-level results of the top digital and print publications, social media sites, and radio and TV (within the DC metro area). Enjoy the on-demand video readout of the results by Market Connections President, Aaron Heffron, along with commentary from industry experts.
BENEFITS EXCLUSIVE TO ON DEMAND PURCHASERS
On-demand video readout of results
Limited download of the overview results presentation
Access to register to one of three exclusive, online small-group discussions with fellow government marketers and influencers*
10% discount on the 2020 Federal Media & Marketing Study dashboard
*Small group registration is limited to one (1) spot per report. Multiple report purchases will allow for multiple registrations or multiple days. Contact Mari Canizales Coache with questions.
PURCHASE THE 2020 ON-DEMAND VIDEO & OVERVIEW
NEED MORE? SUBSCRIBE TO THE DASHBOARD!
The Federal Media & Marketing dashboard allows you to cross-tabulate survey results to create your own customized data views, such as job title and product purchases; or job title and web site visits or publication readership. Pre-purchase and get immediate access to the dashboard's current 2019 results. The new 2020 FMMS dashboard will be available on October 29.

NOTE: You are purchasing a subscription to a dynamic online data set, not a PDF report. You will receive a user guide in the form of a PDF, and a representative from Market Connections will contact you within 48 hours with your username and password to access the online tool.
AGENCIES: Please contact us for special pricing available for unlimited client usage.
THANKS TO OUR SPONSORS:
Lessons from the Federal Media and Marketing Study
Federal government employees are visiting social media sites more frequently than ever before. Across the board, social media use has increased, including upticks in the use of Facebook, LinkedIn, YouTube and Twitter. But the increases in all of these paled in comparison to the millennial darling Instagram-54% growth from 2017 to 2018! We'll go into more on Instagram in a little bit…
Personal mobile devices have blurred the lines between one's work and personal lives, especially on social media. Even if work devices have certain social media sites blocked, personal devices, a 24/7 companion for many, have made it so social media marketing can't be ignored and can be a dynamic tool for marketers. According to the study, a majority of feds (62%) acknowledged having seen work-related advertising while they are visiting sites (including social media) for personal use, and of those, over half (57%) acknowledged having had clicked through at some point.
So, you may ask "How do I make sure my company's social media content is engaging and clickable?" Social Media Today points to visualization: "Visuals are key to maximizing your social media presence, and the emergence of image-based formats like Stories has only exacerbated this."
Now back to the noted rise in Instagram… the growth in popularity of Instagram and story functions across social media sites is driven by imagery, including infographics, and can increase your visibility and help drive click-through and readership. Don't worry that your brand will be co-located with consumer brands and pictures of pets; the mash up of those things is what makes it more visible and appealing to today's audience. The "work brain" and "home brain" operate together in today's younger audience.
To help B2G marketers, Market Connections looks at resources and best practices to help our clients achieve goals for reaching their public-sector audiences.
With that in mind, we are sharing Social Media Today's article on 2019 Social Media Optimization Guide. This guide provides the latest data on dimensions needed for all aspects of visual imagery on social media including popular sites like Facebook, LinkedIn, Twitter and Instagram, and will help prevent marketers from making the most common mistakes such as using incorrect sizes or resolutions that can inadvertently make posts or sites appear unpolished and unprofessional.
Market Connections' action-based research can also support your federal marketing needs by identifying the best platforms to reach your target audience with our Federal Media & Marketing dashboard or creating primary, research-based thought leadership and marketing content (including infographics, white papers, webinars and blogs) you can use to share across social media and other market channels.
Additional resources:
Learn how social media and other marketing tactics should fit into your overall strategy for reaching federal audiences. Watch a recording of part one of our three-part webinar series, Marketing Tactics & the Federal Environment.
Finally, we invite you to join us for our upcoming webinar: Media Habits in a Time of Change: A Federal Media & Marketing Study Webinar on Wednesday, February 13 from 2-2:30 PM EST.
Federal marketers understand that when it comes to their budgets, every dollar is a precious resource, and having a strong strategy in place is essential. With that in mind, ten years ago, Market Connections and Sara Leiman launched the annual Federal Media and Marketing Study (FMMS) to help federal marketers hone in and perfect their campaigns using solid third-party research.
The first (and still only) of its kind, the survey garners responses from more than 3,000 decision makers inside and outside the beltway, to understand their media consumption habits for print, digital, broadcast and social platforms. After ten years, the federal media study continues to be a must-have marketing tool in the federal arena.
To commemorate the tenth anniversary, Market Connections reached out to co-founders Sara Leiman and Lisa Dezzutti to reminisce on the birth of the study and to learn about how the study has evolved over the past ten years.
Market Connections: Think back to 2008. In the absence of research in the federal market space, what were you and colleagues like yourself doing to try to reach the market?
SL: The prevailing thought years ago was to lead with frequency by providing continual visibility in the same media outlets that best matched a given demographic; whether that was print, websites or broadcast. While the media community had very separate sources of research for each type of media; including: audit statements for print, Arbitron for radio, Nielsen for TV, and a growing number of ad serving and ad measuring companies for digital; the media community had nothing that looked at media habits holistically in a single study where one could compare different channels within the federal decision-maker community.
This lack of information did not allow us to provide custom recommendations by audience. We had no data that would tell us which media outlets were preferred by different demographics, for example, those who purchased IT services versus finance. Without the ability to prioritize media by specific audience, we could not prioritize their preferred method of delivery either; whether it was print, digital, radio or other outlets.
Market Connections: When you first got started, can you tell us what were some of the toughest hurdles you had to overcome in creating a comprehensive study like this? 
LD: The biggest hurdles in any research project are constructing an effective survey and ensuring sampling is sufficient and valid. This study was no different. We spent a lot of time crafting the survey questions and testing them before we ever rolled out the first survey. From a sampling perspective this study is more challenging than most because it requires such a large sample size for the data to be valid.  Sampling continues to be a challenge in the public sector as more and more agencies have adopted a "no-survey" policy. Our federal insights panel that we have built over the years helps us fill in the gaps.
Market Connections: What are some of the biggest lessons learned over the years?
SL: Overall, we learned that the federal audience is NOT a one-size-fits all. By this, we learned how media habits differed. For example, we learned LOCATION made a big difference. Media habits are very different inside versus outside the beltway as well as among civilian- versus defense-type agencies. DEMOGRAPHICS also had an impact on media habits including job function and area of purchase.
However, most importantly, and especially today versus 10 years ago, we learned it's not just about the media; it's also about TECHNOLOGY. It is important to understand how technology is used for targeting (by market, by domain, by specific demographics), for delivery (geo-fencing versus desktop or mobile by general location) and understanding how to overcome firewalls that are evermore present within government.
Federal executives have more choices for information access than ever before and they are using them all. Just like the rest of us. This survey captures the pulse of this audience with regards to their media habits.
Market Connections: What is the most interesting change for you in the market over the past 10 years, from your perspective?
LD: The most interesting has been the evolution of social media in the federal market. We didn't even call it social media 10 years ago, we called it "networking sites" on the survey and listed examples LinkedIn and MySpace. The total that used those tools was less than 5%. The use of social media has exploded over the last ten years and forever changed media consumption behavior –attention spans are shorter and federal decision makers consume information from many more sources than ever before.  That presents both opportunities and challenges for federal marketers.
Market Connections: As you've done this study over the years, what are some of the biggest changes you've seen in terms of study questions, analysis, and presentation?
LD: The primary goal of the study really hasn't changed. It has always been to understand the media consumption habits of federal government employees. And we've always kept a core set of questions in order to track changes and trends over time. But there have been some things about the survey itself however that have changed over those years.
Throughout the years we've seen changes in media and in the federal marketplace and we updated the survey to capture those changes. Whether it was the addition of new media outlets, product categories and job functions, or technologies (the growth of mobile) and platforms (the advent of social media), the survey evolved as the media landscape changed. We also keep the study fresh each year by including a few questions that are topical to the federal market environment.
And last, but certainly not least, we listen to our clients, adding questions that are of particular interest to them and fit within the objectives of the federal media study.
Market Connections: How have your clients benefited from the data over the years? Can you share a story of a client who has used study results and has seen success?
LD: We had a client who was running radio spots in the DC area to influence perceptions of their company on key issues, particularly members of Capitol Hill. They contracted us to do a series of surveys to measure perceptions before, during and after a radio campaign. The mid-campaign survey, showed no movement in market perceptions. Given the size of their investment in radio we were surprised by this. Upon review of their media plan, we realized their advertising agency (not located in DC) was recommending stations that did not well target federal decision makers. We suggested they use the FMMS data to recast their radio buys for the second half of the campaign. The final leg of the study showed significant improvement in perceptions. Using the data to target federal decision makers in the right media outlets made all the difference.
In addition, over the years we've seen companies that use our data in very different ways beyond media planning and buying. We've seen clients use the information in sales playbooks to help sales and BD teams have a better understanding of their accounts and account behavior. While others have used the data as an input when creating buyer personas (a detailed representation of your ideal customer that helps determine where to best focus time and investments). Clients also use the data to help target content placement and PR pitches.
Market Connections: Why would you recommend federal marketers purchase a subscription to the dashboard?
SL: As industry professionals, our job is to make sure that we are investing our client dollars in the most efficient way possible. The customized reports by demographic that are available in this survey database allow you to view and understand the most comprehensive and efficient media for any demographic within government.
LD: No one has an unlimited marketing budget. Federal marketers are under increasing pressure to demonstrate success. There is not a lot of wiggle room to make a mistake. It is easy to waste a lot of money very quickly in this market. The FMMS data helps ensure that companies are getting the best ROI they can on their marketing investment by effectively reaching their target audience.
Learn more about the study and subscribe to the dashboard.
Did you miss the Federal Media & Marketing Study breakfast event? Join us for the first of our webinar series highlighting key points and insights from the study, "Marketing Tactics and the Federal Environment: A Federal Media & Marketing Study Webinar."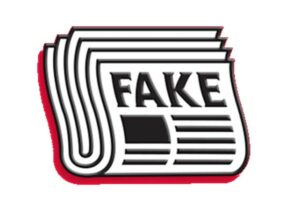 Government decision-makers, especially those in Defense agencies, are questioning the credibility of media outlets due to the onslaught of "fake news," according to the early results from the 2017 Federal Media and Marketing StudyTM.
A peek at the early 2017 results shows that:
Two-thirds of decisions makers said recent commentary about "fake news" has had at least some impact on their perceptions of news organizations' credibility.
Moderate to major impact was significantly stronger with respondents from defense agencies (53%) relative to civilian agency respondents (39%).
If decision makers are feeling somewhat skeptical about content coming from media outlets, what do they trust? At the top of the list: recommendations from peers and colleagues at 51 percent.
Respondents also put stock in the content professional associations provide: 42 percent trust white papers and case studies these associations publish, 41 percent trust content on their websites and 39 percent trust content in their webinars.
What does that mean for marketing to the federal government? Perhaps 2018 will be a good year to team with professional associations — whether submitting articles for their journals or creating a webinar.
2017 Federal Media & Marketing Study™ Annual Breakfast and Briefing
These early results are only one data set in the comprehensive study of more than 3,000 federal decision makers. The full results will dive deeper into when, where and how federal decision makers consume content. Registration is open now for the 9th annual FMMS breakfast and briefing event.
When: Thursday, November 2, 2017 | 8:30 AM – Noon
Where: VALO Park Conference Center (formerly known as TEGNA)
While you're waiting for the results from the 9th Annual FMMS, download the 2016 overview report to learn more about the media habits of your target audience.
As we prepare for the annual Federal Media and Marketing Study, we wanted to share some highlights from last year, particularly around where decision-makers go to get their news. This is always of interest as marketing professionals decide where to allocate advertising budgets.
The top print and online publications are:

Print, Federal and Congressional publications read — Federal Times is the top at 46 percent
Print, business and news publications read — USA Today is the top at 47 percent
Online, top federally focused websites visited — GovExec.com is the top at 27 percent
Online, other top websites visited — weather.com and cnn.com tie for the top at 49 percent
Online, top social sites — Facebook and YouTube tie for the top at 62 percent

News apps, 54 percent of respondents use them on mobile devices.
Social media, 35 percent of respondents share news on social sites.
Trusted content, 47 percent of respondents say they trust content recommended by peers and colleagues.
Learn more about the 2016 study and the online tool: MarketConnectionsInc.com/fmms2016study
SAVE THE DATE: 9TH ANNUAL FMMS BREAKFAST & BRIEFING
Join us Thursday, November 2 at this popular event for B2G marketers. The annual Federal Media & Marketing Study™ looks at media consumption habits of federal decision-makers: the top publications, websites, radio, TV, and more, along with demographics, job functions, and purchasing responsibilities.
Thursday, November 2, 2017 | 8:30 AM – Noon
VALO Park Conference Center (formerly known as TEGNA)
7950 Jones Branch Drive
McLean, VA
We are also preparing to launch the 2017 survey and, as always, invite participation. Be on the lookout for details.