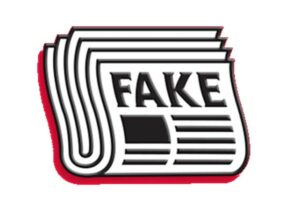 Government decision-makers, especially those in Defense agencies, are questioning the credibility of media outlets due to the onslaught of "fake news," according to the early results from the 2017 Federal Media and Marketing StudyTM.
A peek at the early 2017 results shows that:
Two-thirds of decisions makers said recent commentary about "fake news" has had at least some impact on their perceptions of news organizations' credibility.
Moderate to major impact was significantly stronger with respondents from defense agencies (53%) relative to civilian agency respondents (39%).
If decision makers are feeling somewhat skeptical about content coming from media outlets, what do they trust? At the top of the list: recommendations from peers and colleagues at 51 percent.
Respondents also put stock in the content professional associations provide: 42 percent trust white papers and case studies these associations publish, 41 percent trust content on their websites and 39 percent trust content in their webinars.
What does that mean for marketing to the federal government? Perhaps 2018 will be a good year to team with professional associations — whether submitting articles for their journals or creating a webinar.
2017 Federal Media & Marketing Study™ Annual Breakfast and Briefing
These early results are only one data set in the comprehensive study of more than 3,000 federal decision makers. The full results will dive deeper into when, where and how federal decision makers consume content. Registration is open now for the 9th annual FMMS breakfast and briefing event.
When: Thursday, November 2, 2017 | 8:30 AM – Noon
Where: VALO Park Conference Center (formerly known as TEGNA)
While you're waiting for the results from the 9th Annual FMMS, download the 2016 overview report to learn more about the media habits of your target audience.
As we prepare for the annual Federal Media and Marketing Study, we wanted to share some highlights from last year, particularly around where decision-makers go to get their news. This is always of interest as marketing professionals decide where to allocate advertising budgets.
The top print and online publications are:

Print, Federal and Congressional publications read — Federal Times is the top at 46 percent
Print, business and news publications read — USA Today is the top at 47 percent
Online, top federally focused websites visited — GovExec.com is the top at 27 percent
Online, other top websites visited — weather.com and cnn.com tie for the top at 49 percent
Online, top social sites — Facebook and YouTube tie for the top at 62 percent

News apps, 54 percent of respondents use them on mobile devices.
Social media, 35 percent of respondents share news on social sites.
Trusted content, 47 percent of respondents say they trust content recommended by peers and colleagues.
Learn more about the 2016 study and the online tool: MarketConnectionsInc.com/fmms2016study
SAVE THE DATE: 9TH ANNUAL FMMS BREAKFAST & BRIEFING
Join us Thursday, November 2 at this popular event for B2G marketers. The annual Federal Media & Marketing Study™ looks at media consumption habits of federal decision-makers: the top publications, websites, radio, TV, and more, along with demographics, job functions, and purchasing responsibilities.
Thursday, November 2, 2017 | 8:30 AM – Noon
VALO Park Conference Center (formerly known as TEGNA)
7950 Jones Branch Drive
McLean, VA
We are also preparing to launch the 2017 survey and, as always, invite participation. Be on the lookout for details.