Exclusive Information Session and Networking Event Happening on 6/29
With the plethora of information sources available at our fingertips, sifting through and narrowing down the data required to map out effective marketing plans and strategies can take considerable time and effort. We want to help.
Formerly brought to you under a different title, Content Marketing Review, the spring iteration of our two part Marketing for the Public Sector (M4PS) study answers questions like when, where, and how the public sector prefers to receive information about products and services. For example:
One third of respondents use LinkedIn for news related to their job vertical.
The favorite format for job-related information and education is explainer videos.
Well prepared presenters make for memorable webinars.
Launching on June 29th, 2023 at an exclusive networking event (happening in Tysons, VA), a panel of industry experts will dive into the current outlook regarding participation in in-person/virtual events and media/content format preferences.
Here are five reasons YOU should consider attending:
1) In-person networking opportunity.
2) Pertinent, actionable information for marketing plans/strategies.
3) Insights into public sector audience content preferences.
4) Types of content respondents prefer throughout the buying process.
5) High quality research you can act on.
Whether you are interested in a broad awareness campaign or a more focused agency-based marketing effort, this information session will help you measure the preferences of your public sector audiences.
Event details
The M4PS Content Marketing breakfast will be held on June 29th at The Archer Hotel in Tysons, VA from 8:00AM-11:00AM. Register today and join us for breakfast, in-person networking and an informational presentation by a group of industry experts.
Early bird pricing available until 6/12.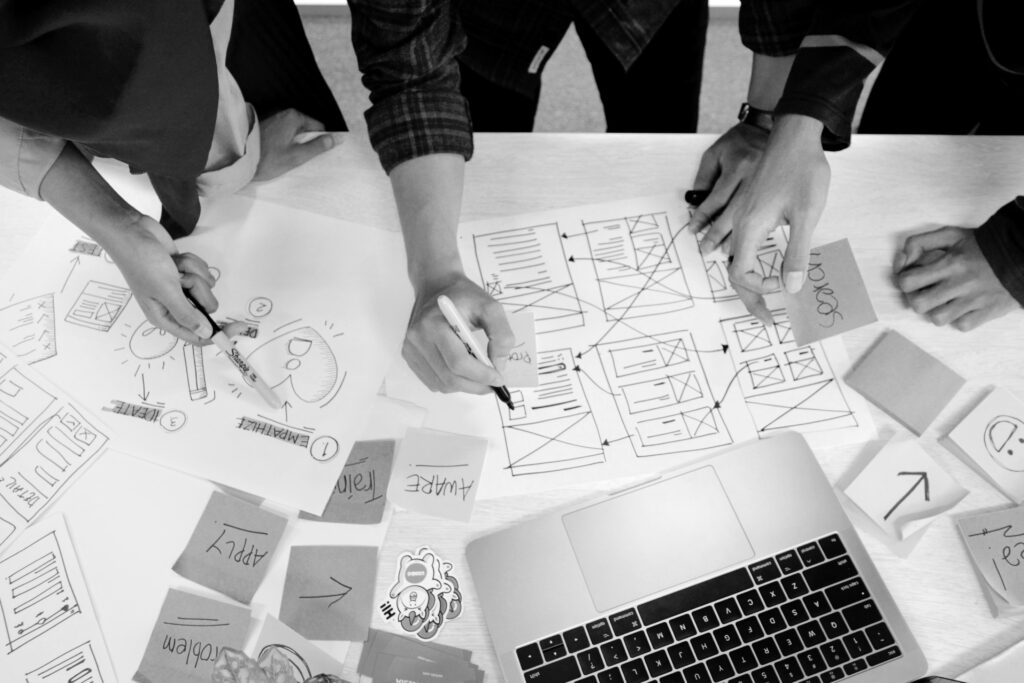 Online survey software and web forms make it easier than ever for a company to conduct its own market research. Several well-known, free services are available for anyone to use, like SurveyMonkey, Survey Planet, and Typeform.
On the surface, an in-house DIY research effort may seem appealing and potentially more cost-effective than working with a market research firm. However, before your team decides to conduct a lengthy time (and resource) consuming research project, consider the benefits of using a third-party research firm instead.
Benefit #1: Confidential, outside, unbiased perspective
Benefit #2: Expert researchers who do nothing but research
Research experts also know how to phrase questions, and probe for deeper insights, in a way that doesn't lead to biased answers–and that means you get real insights you can act on.
Where to go from here?
Rather than attempting to DIY a research initiative with existing internal staff — which puts added responsibilities on the backs of already busy team players — partnering with a third-party research firm will ensure the project receives the attention necessary for successful implementation.
If you're stumbling upon this, you're most likely already heading down the third-party path, taking stock of the myriad choices in front of you, weighing your options carefully, and, perhaps at this stage, determining whether qualitative or quantitative research is the right fit for your circumstances.
Market Connections has decades of experience working with clients in the public and private sector to create marketing and research strategies that deliver answers and get results. We are here to help get the job done right and done well.
Reach out today with questions or more information on ways we can help: info@marketconnections.com
By Elizabeth Armet, Senior Director, Research Strategy
Qualitative research is ideally suited to gain a deeper understanding of the opinions, motivations, frustrations, and priorities of your target audience. There are numerous ways to achieve this level of understanding, primarily through focus groups and in-depth interviews (IDIs). Both methods can be highly effective at uncovering and unlocking valuable insights.
Focus groups
Using a predetermined set of questions that allow ample room to dive into previously uncharted yet relevant issues, a professional moderator encourages and manages an open discussion and the cross-pollination of ideas among the participants. While the size of the group can vary, most groups include 6-10 participants. The group may be conducted either in-person at a professional focus group facility or at other venues such as at a conference or convention; or else online. The number of groups depends on the audience type and the goal of the research; but in general, two groups are better than one. The second group serves as a confirmation (or dissension) of the first group's findings and also provides the opportunity to delve into any additional issues or ideas that unexpectedly came up during the first group.
In-depth interviews (IDIS)
In-depth interviews are one-on-one discussions conducted by phone or an online platform such as Zoom or Google Meet. Like focus groups, they also follow a predetermined yet flexible guide and may last anywhere from 20-60 minutes. The total number of IDIs may vary, and depends on the audience type, with 10-15 interviews per segment as a reasonable amount. IDIs are a great tool when targeting a very specific decision-maker or executive that is harder to reach. The one-on-one format of IDIs is also well suited to topics of a sensitive nature, or when the participant seeks to avoid sharing information with a possible competitor.
Which method do you choose?
Typically, the specific circumstances of your research project will dictate whether focus groups, in-depth interviews, or perhaps even a combination, is most appropriate.
Focus groups are recommended for the following situations:
Eliciting deeply held opinions and beliefs
Obtaining detailed information from a small and potentially diverse group of individuals
Evaluating a concept, message or ad
Assessing a product or service
On the other hand, IDIs are recommended over focus groups in the following situations:
The research requires the input of decision-makers from competing firms (who are often unwilling to talk openly in front of one another).
The target audience is comprised of very high-level and/or extremely busy professionals, such as corporate executives or medical specialists, and may be unwilling to travel to a research facility at a specific time.
The discussion topics are sensitive or personal in nature.
It is important that you and your research firm weigh each option carefully when determining the most effective qualitative method for your particular needs. Indeed, some studies may benefit by utilizing both approaches, based on the nature of the target audience. Market Connections works together with our clients to create the best strategy to get the answers they need with qualitative research.
2022 Update
STAY CONSISTENT TO REACH TARGET AUDIENCES
In the last few years the way we seek and receive news has been changing and evolving faster than ever. Between the COVID-19 pandemic more or less forcing many companies to adapt to work from home trends, team collaboration needs, and an industry wide push toward cloud, things are getting more digital by the day.
While many people still start mornings off with a newspaper, listening to the radio on the commute to work, or gathering around the TV for the evening news, they don't confine news consumption to those times. Increasingly, most likely due to the ubiquity of remote work and the convenience of cell phones and apps, people are engaging with news outlets and seeking out important updates from various digital sources throughout the day, a trend public sector marketers can (and should) take advantage of.
LEARN MORE MEDIA TRENDS
Part 1 of the 2-part 2022 Marketing for the Public Sector (M4PS) study looks at media engagement among both federal and state/local audiences.
Brought to you in a neatly packaged two part study, M4PS, called "maps" for short, focuses on the digital world around us. A first look at highlights from the M4PS study were presented to attendees at Government Marketing University's GAIN conference, and part one of the full report will be available to purchase in November.
STAY UP ON TRENDS AND BE WILLING TO ADJUST ACCORDINGLY
Market Connections will continue to look at trends and impacts on federal and state and local employees' media usage and preferences. Learning where your potential customers go for news and information can be fabulously useful in building a marketing plan. A better understanding of demographics, "go-to" news sources and most trusted social media channels can help you consistently put your message where their mind is.
Federal and state/local customers, just like the rest of us, are affected by outside factors. Marketers can't always rely on by-the-book and tried-and-true methods of the past. A willingness to stay on top of current trends and adjusting current strategies based on new information is a must.
Need data to help make informed purchasing decisions? Our M4PS study provides the information you need.
Need more custom research to learn about your customer's needs, challenges, perceptions and preferences? Reach out today. We'd love to help!
By David Hutchins, Industry Analyst
Overview
In a previous article, I outlined the most crucial innovations for the Defense Department over the next 10 years. This article takes a deeper dive into the importance of robotics and autonomous systems for the future of the US military. No longer a concept of science fiction, robotics and autonomous systems are already changing military operations. Recent examples of conflict in Nagorno-Karabakh and Ukraine have demonstrated just how pivotal these advanced systems can be. In contemporary conflict, drone swarms gather battlefield intelligence and overwhelm an enemy en masse with deadly speed and precision, loitering munitions target enemies beyond the line of sight, and autonomous systems patrol designated routes in place of manned systems or personnel.
These systems are also advancing military capabilities outside of conflict zones. The US military is using robotics to reduce physical workload and risk for military personnel and using the advanced speed and precision of autonomous systems to replace human operators for a variety of mission sets from analyzing data to piloting vessels. Below are just some examples of how different branches of the US military are using, or plan to use, robotics and autonomous systems to enhance capabilities.
Army
The Army is equipping soldiers with new Black Hornet drones that will simultaneously enhance reconnaissance capabilities and stealth. These palm-sized personal reconnaissance drones are used by dismounted soldiers to boost situational awareness on the battlefield. The pocket-sized UAV weighs roughly 1.16 oz (33g), has a flight endurance of 25 minutes, and has a range of 1.24 miles (2 kilometers). The Black Hornet can be launched in under 2 minutes and generates minimal noise making it ideal for stealth operations. Operated by a lightweight, body-mounted control system, the Black Hornet can hover or fly designated routes while capturing still images and live videos.
Air Force
The Air Force is partnering with defense firms to develop next-generation unmanned aerial vehicles (UAVs). The AI-enabled UAVs would serve as "autonomous wingmen" that can be equipped with missiles, radars, sensors, or other tools depending on the mission need. More recently referred to as collaborative combat aircraft (CCA), these AI-enabled UAVs could act as decoys or scouts, jam enemy signals, or even conduct their own strikes. Skyborg — the Air Force Research Laboratory's artificial intelligence wingman program — has already developed several prototypes, including the XQ-58A Valkyrie.
Navy
The Navy is testing an autonomous submarine that could soon patrol waters in place of manned ships. The Orca Extra Large Unmanned Undersea Vehicle (XLUUV) measures 51 feet in length, can dive 11,000 feet, has a range of 6,500 nautical miles, and can operate autonomously for months at a time The Orca's modular payload system allows it to take on different payloads to support different missions. If equipped with sonar payloads, for example, the Orca could detect enemy submarines and send location data to allied ships or aircraft. U.S. Naval Institute News reports that Orca will be capable of mine countermeasures, anti-submarine warfare, anti-surface warfare, and strike missions.
USMC
The Marine Corps Warfighting Laboratory is leveraging AI and automation to provide Marines with next-generation technology. For example, the Expeditionary Modular Autonomous Vehicle (EMAV) will enhance the mobility of Marines on and off the battlefield. The EMAV is a tracked unmanned ground platform with a flat top that can carry over 7,000 pounds and can be outfitted with sensors, communications equipment, or weapons. The EMAV can autonomously carry heavy equipment or transport casualties and also provide cover during combat. Historically, it would several Marines to carry an injured squadmate to safety, but the EMAV can autonomously transport the wounded Marine to an aid station. The platforms are designed to operate in complex, congested terrain, navigating around debris. If equipped with a weapons system, the EMAV can also be used to engage the enemy.
Conclusion:
There are many more examples of robotics or autonomous systems that are changing how the US military operates. Far too many to list in this here. These examples simply highlight the possibilities on the horizon. While the time it will take to realize some of these advancements is yet to be determined, I can confidently assert that autonomous systems and robotics represent the future of warfare.
Questions? Please reach out to David on LinkedIn, or e-mail at dhutchins@govexec.com
Revisiting the Leading Brands 2021 Panel Discussion
Jonathan Sanders, Director, Research, GovExec
In the B2G space, there are few things more important than understanding your brand — it is the story you tell without ever walking into a room. It is the reaction someone has when they see your company mentioned online. It is the feeling they have when they see your company's name on the sponsors and exhibitors page of an event.
Most importantly, it is what runs through the mind of agency leadership when they see your company has submitted a bid for a large-scale contract. Without a well defined brand, you don't own that narrative. Internally, your team may have a strong grasp of your company's positioning and offerings, but thousands of government decision makers, Service members, and the general public may have an entirely different view of your company.
My question for you today is: are you tracking that narrative?
The Leading Brands study offers a succinct view into the question of brand positioning and tracking. Now in its 8th year, Leading Brands is the largest government decision-makers study capturing the priorities and perceptions of buying teams across Civilian agencies, the Department of Defense (DoD), and state and local government (SLG) entities.
In short, Leading Brands allows your team to look under the hood of your brand. It provides a critical analysis of your customers and non-customers, how your company is perceived against its competitors, and market strengths and weaknesses. The goal: to accelerate sales, guide partnership development, and define go to market strategies.
Leading Brands is a great tool to measure your company's brand and perception over time from key public sector individuals. But it is just the starting point to unlock your company's overall potential. In May 2022, GovExec's Insights & Research Group released the 2022 Leading Brands study with help from some long-time colleagues and leaders in the public sector. The study release event included a star-studded panel discussion consisting of Tim Hartman (CEO, GovExec), Tricia Davis-Muffett (Director, Global Public Sector Marketing, Google Cloud), Pamela Merritt (Managing Director, Federal Marketing and Communications, Accenture Federal Services), and Oliver Nutt (Vice President of Marketing, GDIT).
The panel of public sector leaders highlighted the efforts to drive brand awareness in the market and guide overall brand evolution while navigating a turbulent, crowded market. With a dynamic market whose needs are constantly evolving, it is increasingly important to note not only where your brand is, but where your brand will ultimately go. In order to peel back some of the key takeaways from this discussion, the Insights & Research Group is pleased to walk you through what our experts had to say.
The Importance of Studying One's Brand
The importance of studying one's brand cannot be overstated. If you are committing to regularly measuring your brand and competitors in the marketplace, you already have a lot in common with the largest companies serving the public sector. If you are not, you run the risk of not knowing how you are perceived, which can impact the company's ability to win contracts.
When our panelists were asked how they went about measuring their brand, Leading Brands came first. Serving as a great benchmark, the study permits you to do research on incredibly specific market areas, whether it be how you are perceived across multiple public sector verticals, customer vs. non-customer information, or your brand's association with leading concepts such as Cyber, Digital Transformation, AI, and Cloud, and more. This informative tool allows your team to zero in on a full-spectrum viewpoint of how they are broadly viewed across the public sector — knowledge the panelists value.
While it is massively important to know how your customers feel and interact with your brand, it is equally important to have insight as to how those inside your company view the company, too.
Tim Hartman, GovExec's CEO said "Your brand only really exists in the hearts and minds of your employees and customers. People who are familiar with your brand, or have a relationship with your brand, really are what are driving the brand the most."
GDIT's Oliver Nutt noted that internal conversations with employees are a great tool for understanding the internal brand perception.
Accenture's Pamela Merritt had one of my favorite insights during this discussion. She said that to measure a dynamic market, you need a dynamic market measuring tool and strategy. Underpinned by constant change, the public sector market is one that needs to be frequently studied and measured, which is exactly what Google Cloud's Tricia Davis-Muffett and team are doing. "We're doing more rapid measurement on a regular basis." Studying and measuring one's brand is a critical first step in developing go-to-market strategies that resonate with the broader public sector, but it is the first of many.
Aligning to the Core Brand
Another critical topic in the B2G space the panel discussed is that of alignment to the core values. Identifying and maintaining a set of core brand values and ideals and intentionally adhering to them in every move within the market is a necessity—this is what brings the brand to life.
All of the public sector agencies have one thing in common: People run them; ordinary people who have their own perceived notion of your brand. When you continuously align the company to its core brand values, it will be easier to understand how the people may view you in the marketplace. If your core brand values are inconsistent, it becomes difficult for individuals to understand what you stand for.
One of the most ancient axioms, "You're only as good as your word," feels just right in this discussion. If your company is not being intentional with its core brand values in the moves you make across the marketplace, those paying attention will begin to have doubts about your brand. This is particularly true for the public sector market that faces a barrage of new trends and buzzwords daily. With an ever-increasing scope of new widgets and tech trends, being able to authentically harness the energy of a particular marketing moment in a way that translates positively for your brand, yet celebrates and rings true to your core branding, is no easy task.
Merritt said: "If you want to move the needle on something, you need the entire company to be all in." The closer you are able to align your company's core values with the brand, you don't only win from a brand performance perspective in the broader market, but you also win from an employee perspective. As Hartman noted, with a brand only existing in the hearts and minds of your employees and customers, who would be a better steward to go out to the market and share in the brand's alignment to its core values? This panel is steadfast that going to market without knowledge of, or alignment to, the core brand is a recipe for disaster.
Continuous Presence in the Market
Once your team has thoroughly studied your brand inside and out and has developed a strategy to move intentionally in the market that is aligned with your core brand values, a critical next step is to foster a continuous presence in the market overall.
When we say a continuing presence, we are not advocating for a response to each new trend or focus area, as there will be many. Rather, it's understanding that different sectors have varying needs. Davis Muffett noted how important story-telling in the SLG space is. She said the SLG market wants to see something that is repeatable—a prospect in Kings County wants to know how this piece of technology solved the exact same problem for Los Angeles County. This is an incredibly powerful way to resonate with that audience. Sure there may be some differing elements, but what worked for one large county may be repeatable at another.
Conversely, every Federal agency is different. Their technical sets, organization structure, buying capability is all different, making each sale custom. It's imperative to help them find their own vision rather than telling a story of how your brand helped a different agency through a similar solution.
Granted, these two small examples oversimplify the massive task vested with B2G marketers— each subsection in the public sector community has their own needs, their own challenges, their own opinion of your brand. That core brand has to be able to meet these unique needs in order to remain competitive.
Don't Chase the Shiny
Keeping an ear to the ground on what's going on in the market is a must for any marketing team in the B2G space, but that does not mean jumping on every new trend, tempting as that may be. The public sector space is rife with technologies, trends, and solutions that can be transformative for all levels of government. The ever popular trend of digital transformation lay dormant for much of the beginning of the 21st century, but springboarded off of the back of the Covid-19 pandemic, and is now the common lexicon for most large-scale modernization efforts.
But if your brand doesn't do digital transformation, it is disingenuous to use the term when it couldn't be further from what your brand does. Does familiarity with a certain trend make your company more viable, and more familiar to the customer?
Being intentional and transparent in the market is a powerful brand tool. Focusing on your brand promise and core values will pay dividends for you and your customer base. Not giving into the noise can ensure your brand's messaging isn't lost in today, or tomorrow's trend. Too often brands reach to be current with trends or offerings that are not aligned with their value proposition, and in those moments they run the risk of alienating their current customers and reducing favorability in the coming years. Listen to the markets, identify the relevant services you provide, understand how they coincide with the core values, how they fold into today's trends to solidify your offering.
When it comes to something new in the public sector, make sure your brand isn't chasing the shiny just to remain current because you may just lose what originally made you shine.
The Bottom Line…
The importance of brand measuring and tracking cannot be overstated. Our panel of experts agree that if you are unfamiliar with how your brand is perceived, you may be missing out on massive opportunities to sway perception, create positive outcomes, and most importantly, winning contracts.
GovExec's Insights & Research Group is your go to source for brand measuring and tracking. Whether Leading Brands, or a custom brand tracking tool, we are here to help guide all of your brand perception and tracking needs.
Questions? Find out more by contacting jsanders@govexec.com or research@govexec.com.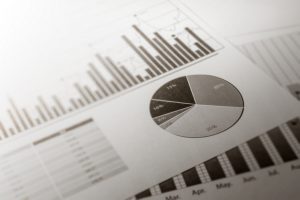 Do you have the information you need to create and justify your marketing strategy for the upcoming year? The "right" information can take many forms, including customer feedback, prospects' spending plans, agencies' strategic direction, and the important factors for key decision-makers and influencers. Limited budgets and tight timelines can often hamstring the most well-thought-out plans for information gathering. Market Connections has worked with dozens of public sector contractors over the years to get them the right information at the right time. Whether it's maximizing the use of free resources or commissioning custom research, here is what we have learned works best in different situations.
Free Resources
As many know, the BEST part of selling to a government customer is that their past spending history is often open for all to see. By way of publicly available data, one can see where agencies have historically spent their money and with whom. This is incredibly helpful in identifying partners, gauging the competitive landscape, or making a "go/no-go" decision on an upcoming opportunity.
With a little elbow grease and a working knowledge of the federal procurement process, government contractors who are looking to find information about upcoming contracts and opportunities can find information on https://beta.sam.gov/ (formerly FedBizOpps.org or fbo.org). This site, run by GSA, is a great starting point to find contract opportunities. You can search for opportunities by keyword, solicitation ID, or by the name of a federal organization. You can then use a wide variety of filters to narrow results.
For more historical information, such as past contract winners, number of contract actions and historical spending since FY2004, details can be found on Federal Procurement Data System (https://www.fpds.gov/). Market Connections works intimately with this data to help measure the size of the overall market, make determinations of go-to market strategies, and track the growth and viability of partners and competitors.
Syndicated or Multi-Client Studies
A wide variety of organizations and companies release overview data regarding the federal marketplace or specific agencies of product/service categories. Usually available for a small fee, these studies and reviews can provide a glimpse into strategic plans and the direction of buying, as well as offer insights into habits and behaviors of the market in general. Something to keep in mind, however, that while this information is available to you for a smaller fee, it is also available to your competitors.
Bloomberg Government and Government Executive Media Group offer overarching studies to understand how, at a high level, contractors are perceived in the federal marketplace. BGov200 and Leading Brands can provide a glimpse of the top contractors in the market, leveraging the knowledge within the specific companies and direct contacts with buyers and federal employees.
In addition, Professional Services Council (PSC) conducts a yearly assessment and estimate of federal spending every October based on an extensive network of interviews with government officials, congressional staff, private analysts and government contractors. PSC's Annual Vision Federal Market Forecast develops budget estimates for defense and civilian agencies overall, as well as, specific breakdowns for individual agencies ranging from the Department of Agriculture to NASA.
For best practices in federal marketing, Market Connections provides our own annual and biennial studies such as Federal Government Contractor Study which looks at the best practices of federal marketing and business development professionals; Federal Media & Marketing Study which focuses on the media habits of federal audiences; and the Content Marketing Review studies which content marketing methods are best received by federal IT decision-makers. Presented at in-person networking events, this data provides insights to help with contractors with federal market strategy development.
Custom Research
General information about your audience may not be enough. Your product or service may be in a niche-category or very specific, your target audience unique, or you have some thoughts and insights that you believe can set you apart from your competitors. If this is the case, it is worth the investment to commission some custom research specific to your needs.
Oftentimes our clients need more detailed information to help make smart business decisions, especially when new product launches or large advertising investments are on the line. Whether they are seeking to position themselves for a specific contract, ensure customer satisfaction, develop or test specific messages, or to gain a better understanding of how they are perceived against a specific set of competitors, our custom research can provide data and insights directly from the federal audience contractors are serving.
Market Connections has over 25 years of experience in reaching these specific audiences, gathering a strong database of federal decision-makers from all areas of the government. Whether seeking insights from the general audience, specific to an agency or purchase category, Market Connections third-party research is a trusted resource among federal professionals and the contractors who serve them.
Learn more about custom research Market Connections provides to aid government contractors with their business development and market planning.