Federal & State and Local Government Respondents Looking Forward to Networking Opportunities, Speaking with Industry Experts One-on-One, Being Hands-On with New Products and Technologies
Washington, DC / Monday, May, 22, 2023 — The research team at Market Connections Inc is releasing part two their Marketing for the Public Sector study at an exclusive information session happening in Tysons Corner, Virginia.
Industry experts will join President of Research and Forecasting at GovExec, Aaron Heffron, to present findings from the spring iteration of the Marketing 4 the Public Sector Study (M4PS): Content Marketing. Attendees will include marketing and communications leaders within the U.S. public sector. The exclusive information session and breakfast networking event is happening in Tysons, VA on Thursday, June 29th, at the Archer hotel.
Formerly the Content Marketing Review, the spring M4PS study answers pertinent questions about when, where, and how the public sector prefers to receive information about products and services. This information is critical in helping marketing and communications professionals develop actionable content marketing strategies.
Highlights from the study include:
One third of respondents use LinkedIn for news related to their job vertical.
The favorite format for job-related information and education is explainer videos.
Respondents look to different types of content depending on where they are in the buying process.
Respondents favor in-person events over virtual.
"In person events are back. While it's still important to offer hybrid options, people are eager to get out and meet peers and vendors face-to-face," said Heffron. "It is also important to note that the public sector turns to different content types depending on where they are in the buying process. That underlies the importance of creating a marketing strategy that hits each touchpoint."
Regardless of company size or marketing budget, attendees of the M4PS breakfast can expect to leave the information session with pertinent, actionable information to inform marketing plans and strategies.
Early bird pricing ends June 12, 2023. Only a limited number of tickets are available, so register now to reserve your spot.
About Market Connections
Market Connections; a portfolio platform of GovExec, delivers trusted, actionable intelligence and insights that enable improved business performance and positioning for leading businesses, government agencies and trade associations. The custom market research firm is a sought-after authority on preferences, perceptions and trends among government executives and the contractors who serve them, offering deep domain expertise in information technology and telecommunications; healthcare; and education. Market Connections also provides the tools for organizations to expand thought-leadership in their respective markets and is known for its annual Marketing 4 the Public Sector study, the only comprehensive survey of the media habits of federal and state/local decision-makers, as well as the Federal IT (FIT) Personas Study. For more information, please visit: www.marketconnectionsinc.com.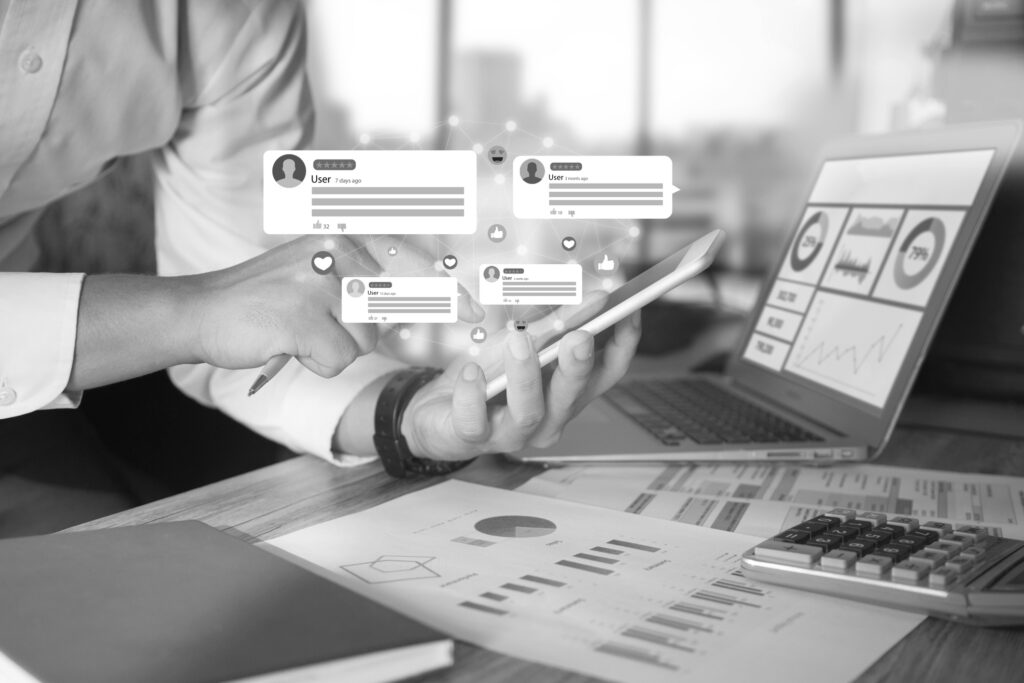 When it comes to reaching public sector audiences there are a number of things to try, a number of avenues to venture down, and a number of platforms to spread your message on. If you're reading this, you're already aware of that.
Yet, with the plethora of information sources at our fingertips, it can be hard to narrow down the specific data needed to begin formulating marketing plans and strategies. That is why the Market Connections research team created a study specifically for the individuals and teams Marketing for the Public Sector (M4PS).
Part one of the study launched in October 2022 and provides insight into media engagement habits. Part two, slated to launch in June 2023, will get more specific, diving into the procurement and buying processes, current outlook regarding participation in in-person/virtual events, as well as media/content format preferences.
Overview
We surveyed more than 1,000 people working in the federal and state/local government about their media engagement habits. We asked them about:
Top concerns for the next year
How much trust do they have in the information they get from certain sources
How much time is spent on an average workday accessing certain media
Top digital sites for getting news/information
Confidence in news sources
Social media usage
Top sites for streaming
Data/information on podcast listenership
Included are key insights, observations and takeaways from analysts – as well as specific data on the DMV market (D.C. Maryland, and Virginia region.) Whether you are interested in a broad awareness campaign, or a more focused agency-based marketing effort, our aim with part one of the M4PS report is to provide you with trusted data, ultimately serving as launching point for your future planning endeavors.
What is important to your audience
Figuring out what's important to your audiences is key. It allows you to make decisions with a wider lens or narrow down and go niche if necessary.
By arming yourself with both parts of this report you will be able to further strategically position yourself exactly where you want to be in the public sector market. Since all goals are different and there is no one-size-fits-all approach to planning, we started here by anticipating your needs, so you can in turn begin to anticipate the needs of your audiences.
The media engagement report is available now.
And keep an eye and ear out for M4PS part two, coming in June 2023.
---
Have questions? Want more information? Please reach out to info@marketconnectionsinc.com.