Federal marketers understand that when it comes to their budgets, every dollar is a precious resource, and having a strong strategy in place is essential. With that in mind, ten years ago, Market Connections and Sara Leiman launched the annual Federal Media and Marketing Study (FMMS) to help federal marketers hone in and perfect their campaigns using solid third-party research.
The first (and still only) of its kind, the survey garners responses from more than 3,000 decision makers inside and outside the beltway, to understand their media consumption habits for print, digital, broadcast and social platforms. After ten years, the federal media study continues to be a must-have marketing tool in the federal arena.
To commemorate the tenth anniversary, Market Connections reached out to co-founders Sara Leiman and Lisa Dezzutti to reminisce on the birth of the study and to learn about how the study has evolved over the past ten years.
Market Connections: Think back to 2008. In the absence of research in the federal market space, what were you and colleagues like yourself doing to try to reach the market?
SL: The prevailing thought years ago was to lead with frequency by providing continual visibility in the same media outlets that best matched a given demographic; whether that was print, websites or broadcast. While the media community had very separate sources of research for each type of media; including: audit statements for print, Arbitron for radio, Nielsen for TV, and a growing number of ad serving and ad measuring companies for digital; the media community had nothing that looked at media habits holistically in a single study where one could compare different channels within the federal decision-maker community.
This lack of information did not allow us to provide custom recommendations by audience. We had no data that would tell us which media outlets were preferred by different demographics, for example, those who purchased IT services versus finance. Without the ability to prioritize media by specific audience, we could not prioritize their preferred method of delivery either; whether it was print, digital, radio or other outlets.
Market Connections: When you first got started, can you tell us what were some of the toughest hurdles you had to overcome in creating a comprehensive study like this? 
LD: The biggest hurdles in any research project are constructing an effective survey and ensuring sampling is sufficient and valid. This study was no different. We spent a lot of time crafting the survey questions and testing them before we ever rolled out the first survey. From a sampling perspective this study is more challenging than most because it requires such a large sample size for the data to be valid.  Sampling continues to be a challenge in the public sector as more and more agencies have adopted a "no-survey" policy. Our federal insights panel that we have built over the years helps us fill in the gaps.
Market Connections: What are some of the biggest lessons learned over the years?
SL: Overall, we learned that the federal audience is NOT a one-size-fits all. By this, we learned how media habits differed. For example, we learned LOCATION made a big difference. Media habits are very different inside versus outside the beltway as well as among civilian- versus defense-type agencies. DEMOGRAPHICS also had an impact on media habits including job function and area of purchase.
However, most importantly, and especially today versus 10 years ago, we learned it's not just about the media; it's also about TECHNOLOGY. It is important to understand how technology is used for targeting (by market, by domain, by specific demographics), for delivery (geo-fencing versus desktop or mobile by general location) and understanding how to overcome firewalls that are evermore present within government.
Federal executives have more choices for information access than ever before and they are using them all. Just like the rest of us. This survey captures the pulse of this audience with regards to their media habits.
Market Connections: What is the most interesting change for you in the market over the past 10 years, from your perspective?
LD: The most interesting has been the evolution of social media in the federal market. We didn't even call it social media 10 years ago, we called it "networking sites" on the survey and listed examples LinkedIn and MySpace. The total that used those tools was less than 5%. The use of social media has exploded over the last ten years and forever changed media consumption behavior –attention spans are shorter and federal decision makers consume information from many more sources than ever before.  That presents both opportunities and challenges for federal marketers.
Market Connections: As you've done this study over the years, what are some of the biggest changes you've seen in terms of study questions, analysis, and presentation?
LD: The primary goal of the study really hasn't changed. It has always been to understand the media consumption habits of federal government employees. And we've always kept a core set of questions in order to track changes and trends over time. But there have been some things about the survey itself however that have changed over those years.
Throughout the years we've seen changes in media and in the federal marketplace and we updated the survey to capture those changes. Whether it was the addition of new media outlets, product categories and job functions, or technologies (the growth of mobile) and platforms (the advent of social media), the survey evolved as the media landscape changed. We also keep the study fresh each year by including a few questions that are topical to the federal market environment.
And last, but certainly not least, we listen to our clients, adding questions that are of particular interest to them and fit within the objectives of the federal media study.
Market Connections: How have your clients benefited from the data over the years? Can you share a story of a client who has used study results and has seen success?
LD: We had a client who was running radio spots in the DC area to influence perceptions of their company on key issues, particularly members of Capitol Hill. They contracted us to do a series of surveys to measure perceptions before, during and after a radio campaign. The mid-campaign survey, showed no movement in market perceptions. Given the size of their investment in radio we were surprised by this. Upon review of their media plan, we realized their advertising agency (not located in DC) was recommending stations that did not well target federal decision makers. We suggested they use the FMMS data to recast their radio buys for the second half of the campaign. The final leg of the study showed significant improvement in perceptions. Using the data to target federal decision makers in the right media outlets made all the difference.
In addition, over the years we've seen companies that use our data in very different ways beyond media planning and buying. We've seen clients use the information in sales playbooks to help sales and BD teams have a better understanding of their accounts and account behavior. While others have used the data as an input when creating buyer personas (a detailed representation of your ideal customer that helps determine where to best focus time and investments). Clients also use the data to help target content placement and PR pitches.
Market Connections: Why would you recommend federal marketers purchase a subscription to the dashboard?
SL: As industry professionals, our job is to make sure that we are investing our client dollars in the most efficient way possible. The customized reports by demographic that are available in this survey database allow you to view and understand the most comprehensive and efficient media for any demographic within government.
LD: No one has an unlimited marketing budget. Federal marketers are under increasing pressure to demonstrate success. There is not a lot of wiggle room to make a mistake. It is easy to waste a lot of money very quickly in this market. The FMMS data helps ensure that companies are getting the best ROI they can on their marketing investment by effectively reaching their target audience.
Learn more about the study and subscribe to the dashboard.
Did you miss the Federal Media & Marketing Study breakfast event? Join us for the first of our webinar series highlighting key points and insights from the study, "Marketing Tactics and the Federal Environment: A Federal Media & Marketing Study Webinar."
After completing two recent studies with Market Connections, we reached out Christie Cox, Marketing Director at Unisys Federal to understand how this research is supporting their marketing and sales strategies. Unisys's offerings include security software and services; digital transformation and workplace services; industry applications and services; and innovative software operating environments for high-intensity enterprise computing. Unisys has always understood that the federal market has unique challenges and needs; from budgetary restrictions to constantly changing federal mandates and requirements; and has been a long time consumer of research in the industry.
MC: Can you give us a little background as to why you conducted this research and how you are leveraging your results?
Christie: Market-relevant research of our targeted government audience is invaluable to help us understand our client's pain points so we can drive solutions to better support their missions. We leveraged the results [from a recent research study] for a very successful live event for the industry that resulted in meeting potential clients, gaining thought leadership media placements; and we continue using the data as ongoing messaging points for why we design our solutions plans.
MC: We understand you see the value in research, as you are conducting additional studies this year. Can you share any ROI you have seen or expect to see from the studies you have already conducted and share why it's important for you to continue to do studies?
Christie: We plan to conduct another major research-based campaign in 2018 around technology's influence with automation on the federal changes in their workforce. We feel it is very important to take a pulse of the audience to best understand how Unisys can meet their needs. The marketing and PR ROI is, as usual, difficult to measure, but we highly value the opportunity to lead industry discussions from our previous research in digital government,  IT modernization, and biometrics-based identity intelligence. The market research we employed Market Connections to conduct for us has led Unisys to be a first and early thought leader in the industry and provided value that is unmeasurable for positioning for future deals.
MC: What advice would you give a marketing director who wants to do a research project?
Christie: Pay close attention to your design of the research survey questions because they are critical to the end results you will see and what gets measured. Make sure you ask all of the right questions, and Market Connections can help you achieve that.
Market Connections would like to thank Christie for taking time to share insights on how Unisys Federal is using the research provided to further their work in the federal market.
See results from Unisys Federal's recent studies:

ANNOUNCED ON MAY 1, 2018: Unisys's Modernization Revolution Marketing Campaign won the American Business Awards' Stevie Bronze Award in the Government/Institutional/Recruitment category.  See all the winners: https://stevieawards.com/aba/2018-marketing-award-winners
Recruiting is complex for many reasons, not the least of which is individuals from different generations are often looking for different things in their work environment. That means savvy companies need to understand what appeals to their talent based not only the actual job, but a host of factors.
Jean O'Brien, PHR and President of The O'Brien Group, LLC works with companies to create effective career development programs and increase retention. As a career strategist and career transition coach, she also works with the job seekers, giving her a keen understanding of what they value in the workplace. Jean sat down with us to provide her perspective on how to recruit across generations.
MC: What are different generations looking for in a work environment?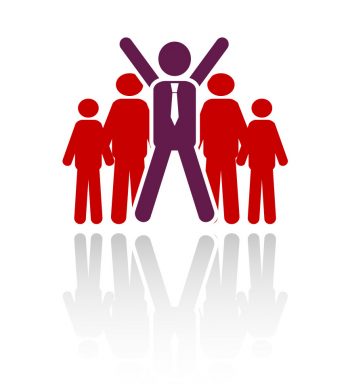 Jean: There are some generalities that I have seen whether you are recruiting individuals from a specific generation or recruiting individuals into an existing environment.
Millennials (1980-2000) are very entrepreneurial and are looking for an environment where they feel the organization is truly making a positive difference; they want top leaders to be involved with the community. They move fast and want to be included in all decisions and actions, which is not always possible. They want to learn and be challenged to move their career. They seek collaboration and don't want to work alone, and they value diversity.
Generation X (1965-1979) right now is feeling the weight of being in the middle between the boomers, who may still command and run the company, and the millennials. They want independence and are self-reliant. A work-life balance is very important. They face challenges with creating new environments, keeping pace with technology, and strategically moving the corporate culture forward.
Many baby boomers (1946-1964) remain comfortable in the more traditional work environments. They like doing their job and being productive, and they want to be valued for it. They value the corporate structure and the hierarchy of leadership.
And it's not too soon to think about Gen Z, who will enter the workforce in a few years. Early predictions indicate they will be better multi-taskers, more entrepreneurial, born into a world overrun with technology, have more in common with global peers than adults in our country and want companies that make a difference.
MC: These are very different needs. Where are some of the most common disconnects you see when you work with organizations, particularly in relation to generational differences?
Jean: One of the biggest challenges is accepting the differences and finding the flexibility to address them. For example, Millennials want the freedom and choice to work where and how they want, which means not being tethered to a single workstation all day. They favor open floorplans and collaborative workspaces where they can be connected and management is approachable. The Baby Boomers often resist this; they want a private space where they can do their work without interruptions. The Boomers especially feel they have earned the window and private office. They don't want everything to be tech oriented and would like more respect for their accomplishments from the younger generation.
The Gen Xers are straddling the middle, making the changes and trying to keep everyone happy while keeping the company productive.
I've been working with some large companies planning how to incorporate these open office concepts. The companies that acknowledge the challenges and provide the leadership coaching to overcome a resistance to change are having more success.
MC: What are the most important things companies can do to recruit and retain good talent?
Jean: I think this hasn't changed over the years. To attract the right talent, be clear about what is truly needed for the position and be realistic about the different skills required. I see so many job descriptions that just aren't realistic—nobody could have all of those skills. I think clearly defining required leadership and communication skills for management level people is also critical.
Not all recruiting energy is focused on recruiting younger generations. There are positions for which the skills that can only be gained through work experience may really be more valuable than the tech skills entry-level employees bring. Again, being clear in the positions descriptions will help recruit the person who will add the most value to the company.
It is also important to accept that retaining good talent has changed. Employees may not stay for years and years, and keeping employees may require investment from the company. I have a list of 11 things that help retain employees. Some of them may seem small, but they are all important.
Retaining good talent begins by recruiting and hiring the right person for the right job
Have strong internal branding so all employees understand the core values
Value good communication
Work with people so they understand change
Be approachable
Offer opportunities to grow and be valued
Challenge everyone to be good supervisors (whether they are a supervisor or not)
Recognize accomplishments
Provide active participation for all generations
Enhance community development
Have good coffee and food
Thank you Jean! These are great tips. If you need some advice on how to recruit and retain employees across generations, contact Jean.
Learn How Recruitment Branding Research Can Help You
While Jean's advice is universal across industries, you can drill down to more specifics for your own company with recruitment research. Join the next webinar in our Best Practices series "Using Research to Recruit and Retain the Right Talent for Your Company" to learn how. Join Market Connections Vice President Laurie Morrow as she shares how using this type of research can help you understand:
How top candidates perceive your organization and your competitors
Candidates key needs and wants for an ideal workplace
Barriers to attaining and retaining staff
Thurs, October 12, 2017
11:00 AM – 11:45 AM EDT
As the workforce ages and baby boomers leave both the public and private sectors, filling the void is a priority—and a challenge. Competition is fierce for finding talented and skilled personnel who are the right fit for your organization. On top of that, what age cohorts like Millennials want from their professional life is often different than what the Generation Xers hiring them value.
How can contractors or government agencies stand out? Recruitment research is one way to understand the myriad factors at play. In a few weeks, Market Connections Vice President, Laurie Morrow, is hosting a Best Practices webinar on how to effectively use recruitment research. She shared some thoughts about how this type of research is different and why it is important.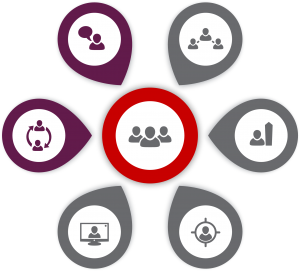 AQAMC: How is recruitment research different than other types of brand perception research?
Laurie: A brand perception study assesses how the market — a company's customers and prospects — view a firm and its competitors. We include some of the same elements in recruitment research too, but the target audience is different (although for large brand studies, we sometimes include a segment of prospective employees in the study). Overall, the factors the target audience measures may be different. For example, company culture has a different significance for a prospective customer versus a prospective employee.
For recruitment research, it's important to test recruiting communications (ads, messaging, collateral, and so on) prior to launch a campaign, just as it is with testing advertising and messaging with customers and prospects. We primarily use focus groups a for recruitment research. While the message in the ads may be focused differently in the two types of studies, the line of questioning is very similar. The ultimate goals is to ensure communications are clear, concise, appealing, result in a favorable impression of the organization, and result in action among the intended target.
MC: What are some of the things you've seen revealed for your customers?
Laurie: We see differences by survey respondents' age regarding what they view as important and how they view a firm, which is not likely a surprise to anyone. But it's always good to have confirmation the message is resonating with different groups, and to ensure recruitment ads or collateral pieces contain elements that are important to a target audience.  Millennials have different views than Generation X or Baby Boomers. Recruitment ads or collateral must be targeted and address these differences. Companies alter and tweak their communications when targeting their customers or prospects, but many do not do this in their recruitment advertising. Research helps guide organizations with this process by first making sure messages resonate and then measuring the effectiveness of recruitment campaigns.
MC: How can companies incorporate what they find into their corporate culture as well as the specific recruiting efforts?
Laurie: This research reveals what employees value and can help shape the employee relations strategy. This data can also help shape processes around things like reviews, promotions, salary, benefits, culture, workplace environment, diversity and inclusion practices, and other areas of Human Resources.
For recruitment, this research pinpoints what prospective employees rank highly, therefore what to highlight in advertising and collateral. This information can also help in developing offer packages to ensure they contain the items that will make top talent say yes to the offer.
MC: Any other thoughts on the importance of recruitment research? 
Laurie: This type of primary research can help organizations find the best sources and/or tools job seekers use and the value they place on these resources. By understanding the process the specific people your organization is recruiting is using to find jobs, you can focus resources where they'll produce the best results. While there are many studies that look at where job seekers go to find work, those studies are not necessarily focused on your industry or niche. Your ideal candidates may be searching in some very unexpected places.
Learn How Recruitment Branding Research Can Help You
The next webinar in our Best Practices series is "Using Research to Recruit and Retain the Right Talent for Your Company." Join Laurie as she shares how using this type of research can help you understand:
How top candidates perceive your organization and your competitors
Candidates key needs and wants for an ideal workplace
Barriers to attaining and retaining staff
Thurs, October 12, 2017
11:00 AM – 11:45 AM EDT
Among the research reports, case studies, and other content buyers use to make decisions, thought leadership continues to be an important tactic for building trust with prospects — both within the government and the private sector. How do the industry leaders stand out? During the Federal Content Marketing Review panel discussion, Dante Ricci, Global Public Services Marketing & Communications lead at SAP, said it is important to focus on quality over quantity of content. We recently sat down with Dante to expand on that comment and talk about how he approaches thought leadership.
MC: You said it's important to focus on quality over quantity of content. In your opinion, what are the components of high-quality thought leadership content?
Dante: I think there are three factors that make content high quality.
First, it has to be a bit provocative. It needs to show that you and your organization think there may be a different or better approach to accomplish the outcome the reader is looking for. That theme should resonate with the hearts and minds of those readers and be different than what others in the market are saying about the subject. Being provocative doesn't mean being risky; it just means your company may have an approach that is better than the status quo.
You also need to have a clear, concise message. People are using mobile devices and they're not going to read 15-page pieces on small devices. Rather, they need content that is shorter and more immediately impactful.
Finally, you have to make it credible. We use relevant statistics or facts backing up our statements or clear examples from customers who have followed that same approach or used the technological approach we talked about enabled by our partners and SAP.
MC: We have found people need to engage with different types of content. What is your favorite mix?
Dante: When we build thought leadership, we align the topics we want to cover with the other teams within SAP and with relevant partners, then we build a package around each topic. For example, we may start with a research-based white paper. Then we use that as the basis for building out different content types, like an infographic and blogs linking to the white paper. One piece of thought leadership may go out in four or five different channels and structures.
MC: Do you do any video for thought leadership?
Dante: We love video, but focus them mostly around how customers are using technology. I think those types of videos are the most impactful way to show people how their colleagues are using technology to improve.
MC: That makes sense. Back to the thought leadership, what is your approach to developing a content strategy?
Dante: I align to the corporate strategy and go-to-market strategy for the specific industry and topic area. The content strategy should be focused on building content aligning both the corporate strategy and our customers' issues that we can help solve by delivering relevant innovative solutions addressing their business needs. We ask ourselves many questions before we choose a topic, such as: What capabilities do we have in our solution offerings that can help our customers achieve their mission? What insights can we convey that will help them achieve their mission? What are areas where we co-innovate with our customers leveraging design-thinking methodology?
I also suggest creating some type of scorecard — building a content strategy, but not executing on it and being accountable for it is not very helpful. Our scorecard includes the impact on market awareness measured by SAP Share of Voice, where we are, what the status is, next steps, and expected due dates for content. You need to constantly assess, realign, and stay accountable for your strategy based on analyst, customer, and partner feedback.
MC: Once you have this content plan, how do you drive the audience to those pieces? What kind of strategies are you using to make sure that they get seen?
Dante: This is an interesting question because I think there are a lot of different ways you could do this. Our aim at SAP is to build the highest quality and impactful content. High quality trumps quantity in my experience. We embed the content into social media — all the relevant digital channels. We send content to industry influencers and customers, and engage with them at their preferred communities.
The point is, you can't just develop a quality piece of content and assume people will find it. You have to actively push it out.
MC: Finally, just out of curiosity, who are some of the thought leaders you follow?
Dante: I follow people who lead with purpose, whether that is helping others or helping the world become a better place. The SAP company purpose is closely aligned with my personal interests.
I follow my best friend, Sean Burch. He's got eight world records for climbing mountains and doing all kinds of expeditions. His purpose in the world is not only to climb mountains and do interesting expeditions, but he likes to tie those together with purpose. For example, when he goes to a place like Nepal, he will collect donations and make deliveries while he's there, and spend time helping others and volunteering. I think that's neat.
I like Dan Rockwell because he really helps me think as a manager, as a person at a workplace, how to improve things. Lolly Daskal is motivational in terms of thinking about helping the world become a better place.
I also follow the World Economic Forum. They use fact-based graphs and charts that are easy to read and help clarify my thoughts around our global issues. And I recently started following Richard Branson — he is definitely someone who leads with purpose.
There you go, some good reading to follow up on! Thank you Dante for taking the time to speak with us.