What Happened at the Content Marketing Review?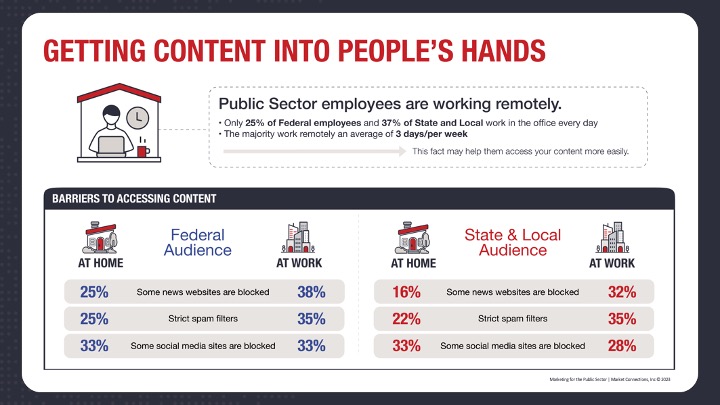 On Thursday, June 29th, 2023, Market Connections hosted the Content Marketing Review, part of the Marketing for the Public Sector (M4PS) studies. It wasn't just about the delicious breakfast and networking with a room full of extremely knowledgeable and talented marketers specializing in the federal, state, and local markets. It was about actionable data that will help every public sector marketer plan their marketing strategies. Aaron Heffron, President of Research and Forecasting at GovExec, moderated the event.
If you missed the live event, the on-demand recordings and resources are available now.
You can find them here >>> https://events.govexec.com/m4ps/
Content Market Review: The Recap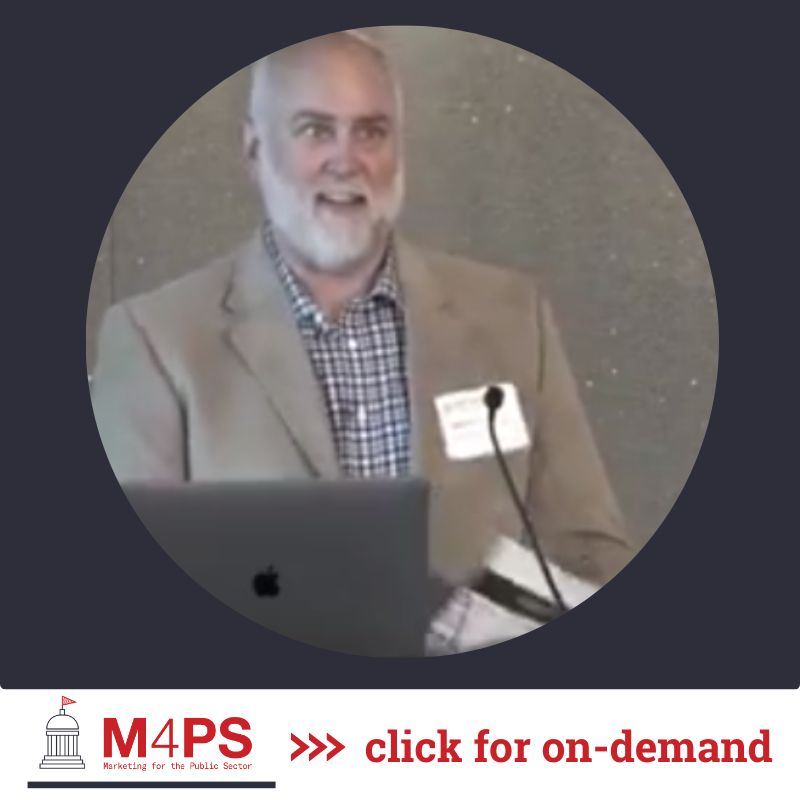 Industry experts led each session, sharing key findings from the Content Marketing Review. The data covered content marketing tactics, the current outlook regarding in-person/virtual events, media/content format preferences, content shelf life, and insight into the challenges marketers face.
Discussions revolved around how it's possible to provide tangible, insightful, and data-driven content throughout all levels of the funnel while combating staffing and time challenges, as well as budget constraints. Common themes emerged, and the data addressed them: What do decision-makers need? What are they looking for? What is it that they want to get out of the content? What do they need to know and what makes it effective?
Over the past two-to-three years government employees were working one hundred percent remotely. Currently, federal employees spend roughly half of their work week in the office and the other half working from home (state and local are predominantly back in the office). Where the employees are working, whether at home or in the office, can dictate how to best reach them and channel creative content. It is essential to make sure the relevancy of the content connects to the right person, at the right time, on the right platform. 
We split the M4PS Content Marketing Review into four panels where industry experts shared their results and then discussed them with respect to the work they are doing now. If you are interested in some high-level key takeaways resulting from this event, read them here.
Speakers: Anna Pettyjohn, Senior Vice President of Marketing, GovExec and Lisa Sherwin Wulf, Founder and Marketing Consultant, LSW Marketing.
Speakers: Susan Rose, Senior Director of Insights and Content, GovExec and Camille Tuutti, CEO and Founder of Tuutti Frutti Strategies.
Speakers: Travis Wolfe, Director of Event Operations and Business Development, GovExec and Stephen Ellis, Director of Public Sector Marketing, Palo Alto Networks
Speakers: Susan Rose, Senior Director of Insights and Content, GovExec and Monica Mayk, Head of Marketing, U.S. Public Services, Tata Consultancy Services