In part one of our blog series, "How Contractors Can Use Federal Personas for the Win," we discussed how marketers could benefit from using federal personas. Part two discussed how sales and business development teams could benefit from persona building.

Why Consider Federal Personas?
Understanding Federal IT customers' perspectives and pain points is especially critical for federal IT purchasing. Would you market to someone in an IT role the same way you would to a procurement specialist? Not effectively.
Understanding each persona's different needs helps inform marketing, selling, and proposal efforts. And, this deeper level of understanding will help identify gaps in your team's current knowledge.
The bottom line is the more you know about your buyers at every stage of the buying process, the stronger your BD and marketing efforts will be. Check out parts one and two of this blog series to learn more about federal personas. Purchase the overview report and corresponding video readout:
Federal IT (FIT) Personas Study: A Deeper Look into Your Government Customer to learn what our research uncovered.
Filling the Gaps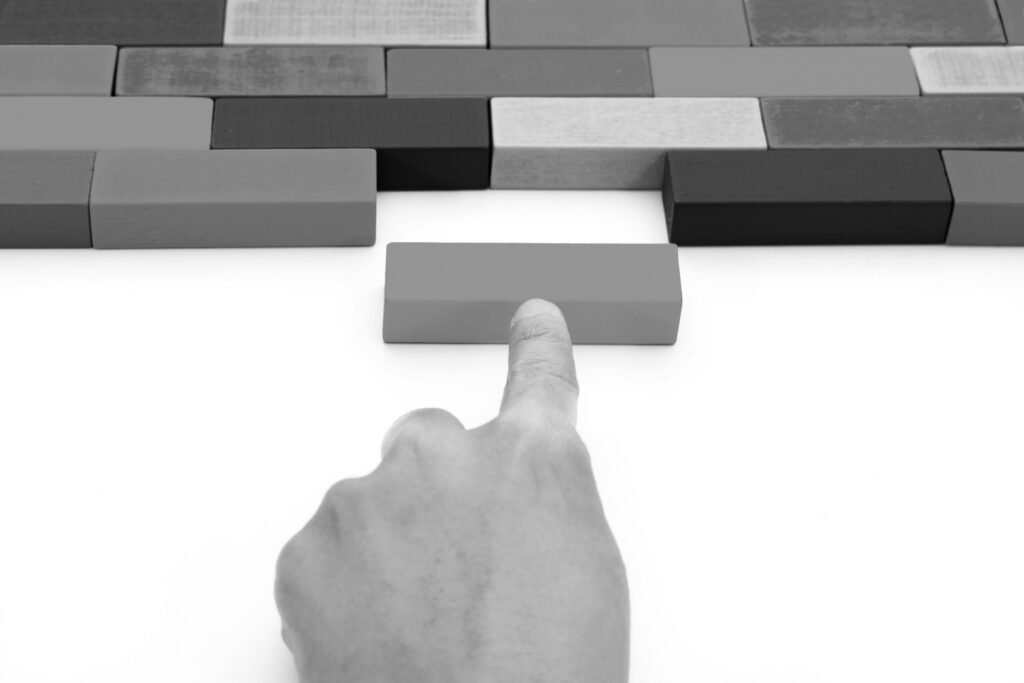 Are there things the FIT personas study can't tell you? Of course. Niche exceptions to the personas exist. That is where our Federal IT omnibus study can help. This monthly study is a resource to help you fill in the gaps.
It's a monthly survey that combines a series of questions on a range of topics impacting federal IT buyers. The survey explicitly targets a Federal IT audience (meaning either decision-makers or influencers in the Federal IT space.)
Say your team has formed a solid, agreed-upon approach and strategy, and you're getting into the proposal writing process. Questions you didn't know you had initially may come up as things evolve, and there are few chances to reach Federal IT prospects to ask those questions.
The monthly poll allows contractors to strategically gauge primary public sector sentiments across federal technology areas and garner fresh, valuable insights from a network of government influencers.
The ability to further explore the perceptions of leaders in federal technology on a pressing question (of your choice) over a specific period can give you and your team the insight needed to:
pivot current approaches if necessary
Go all in with more confidence
tailor specifics to your customer
Secure Your Space
To secure your space and ask a question next month, reach out today at info@marketconnectionsinc.com or contact Jonathan Sanders for more information.
Guest Blogger: Chris Parente, StoryTech Consulting
If you want to successfully market a product or service, you need to understand everything you can about who your targeted decision-makers are and what they care about. A way to increase your understanding is the development of marketing personas.
Per Wikipedia, "a persona in user-design and marketing is a fictional character created to represent a user type that might use a site, brand, or product in a similar way." The definition goes on to say that "in most cases, personas are synthesized from data collected from interviews with users." The "garbage in, garbage out" rule applies – personas are only as good as the research used to create them.
Recently I attended the Federal IT (FIT) Persona Study – A Deeper Look into Your Federal Customer. It was a virtual event put on by Market Connections with support from their marketing partners, Professional Services Council and Government Marketing University. Market Connections has been doing B2B and B2G research for over 20 years, providing actionable intelligence to support marketing and business outreach strategies. They are probably best known in B2G circles for their annual analysis of the media consumption habits of government decision-makers, a must read for government marketers.
Market Connections interviewed over 300 federal IT decision-makers, both inside and outside the beltway. There were also additional in-depth interviews with key federal personnel to round out multiple personas detailing personal and professional preferences. Spoiler alert – there is no single federal IT persona that covers all decision-makers.
As part of the overview presentation, two of the ten available federal personas were shared with registered attendees, a program manager working for the Veterans Administration out of Texas, and an IT specialist in D.C. working for the Department of Health and Human Services. These are valuable for government marketers, whether as a foundation to build upon or as a "sanity check" to compare to their own federal personas.
Some overall results that caught my eye:
What inspires them – The top two responses were feeling they are making an important contribution and doing their part for the mission.
Top professional challenges – Nearly half cited slow bureaucracy, followed by one-third stating needing to do more with less budget.
Who they have confidence in for technical decisions – Two-thirds trust their team members, however, ONLY 16 PERCENT trust contractors/vendors! Caveat emptor indeed!
Within the two federal personas shared, key differences were seen, for example their motivation to learn about IT:
The IT specialist valued being viewed as the internal expert.
The program manager felt technology changes quickly.
In addition, differences were found in how they preferred to learn, communicate, and gather information; challenges they faced in their roles; what they sought most from vendors they worked with; among others.
After the survey presentation there was a panel discussion moderated by Aaron Heffron, president of Market Connections. The panelists were Christina Morrison, Federal Solutions Director at the cybersecurity provider Proofpoint and Tom Nagle, Managing Partner at the management and marketing consultancy Statler Nagle LLC.
Christina talked about using personas during her time at HP, and how people naturally want to buy from people they like. She made the point that personas are important no matter the size of your budget, and that they fit perfectly into an account-based marketing (ABM) approach that unites sales and marketing objectives.
Tom cautioned marketers against thinking that buying decisions are entirely rational. He told the audience that personas were an effective way to "market to the whole human." He also said that personas support framing your messaging as storytelling, which is a prerequisite for success. (Amen Tom!)
The presentation and video of the results readout can be purchased here. Early in July, Market Connections will release their federal persona bundles developed from the research. These will cover additional decision-makers and influencers in IT purchasing from the CIO to the procurement professional at both defense and civilian agencies.
Understanding your target market is a never-ending process. Personas based on quality market research help immensely.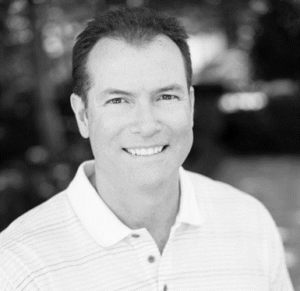 Chris Parente is the founder of StoryTech Consulting LLC. He has over 20 years of experience in IT communications, working for organizations such as the Cellular Telecommunications Internet Association (CTIA), Advertising.com and VeriSign.  From 2005 to 2014 he served as Managing Director and Partner at Strategic Communications Group. StoryTech Consulting has helped clients such as VMware, FireEye, Leidos, Ruckus Networks and Government Executive Media Group meet their content marketing objectives. For more information visit https://storytechconsulting.com/