The Importance of Influencer Personas for the Win
How many times have you sat around a table, planning your next campaign and someone says, "We should just target CTOs, CISOs or CIOs – they make the final decision…"? We're often faced with the same statement by public sector marketers who are looking to find out specifically what agency plans are and the likelihood their company would be short-listed for an upcoming opportunity. Are senior executives the only type of federal persona to consider for the win?
One Can Say "Yes," But Many Can Say "No"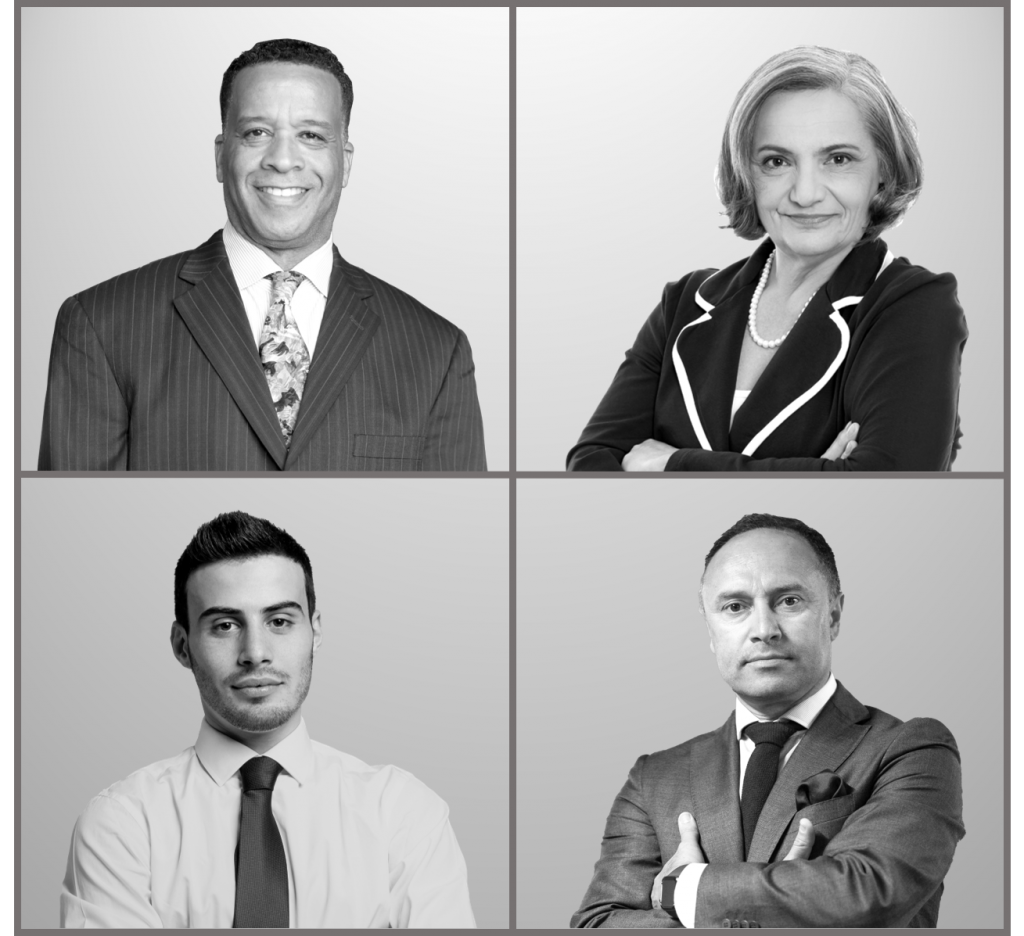 When prodded further about their marketing plans, the goals stretch far beyond just getting in front of a specific CTO, but rather to increase the overall likelihood their company will make the final consideration list for specific contracts or broader multi-agency contracts. Based on this, we employ a research plan that identifies not only the likes and dislikes of the C-level executive, but more importantly, the general disposition of all those at the agency who, in some manner, participate in the product and vendor selection process. These are the influencers that can say "no" before your company ever reaches final consideration.
As part of our 2020 efforts to inform the public sector marketing community, we have been constructing descriptive personas to help guide marketing strategy, language and execution. The chief executive is not the only federal persona at the agency you should rely on if you want to influence decision-making towards your product or service. To truly understand your agency's challenges and priorities, you must expand your reach to include decision-makers AND key influencers.
Understanding the perspectives of decision makers and influencers throughout the agency is especially critical for federal IT purchasing. In addition to executives, key influencers for major purchasing decisions can range from a procurement specialist to a program manager or even an end user. Within a single agency or contract, the different players around the table have varying priorities, challenges and pain points that need to be overcome, and your marketing efforts need to reflect this.
Role of Personas in Your Federal Marketing
When creating marketing materials to engage key influencers, marketers need to consider the varying personality styles and preferences, sometimes more than levels of expertise or technical skills. How do they prefer to communicate? Where do they seek more information? What do they value in a contractor? Would you market to someone in an IT role the same way you would market to a procurement specialist? Once you have a good understanding of the similarities and differences of each individual, you can use this information to ground your marketing efforts to ensure you are marketing towards their personalities and preferences.
Successful government marketers understand that their efforts may need to be multi-faceted and approaches may need to vary. While one signature is required for that multi-million (and even billion) dollar contract, there may be a dozen people behind the scenes that are helping to make the final decision. In federal IT, where mission rules, stakes are high and contracts are huge, having an in-depth understanding of the complex cast of characters that guide the final decision leads to successful marketing to those key players, which in turn can help lead to that win.
Learn More
Join our virtual event: Federal IT Persona Study: Deeper Insight into Your Federal Customer
Thursday, June 11, 2020, 2-3:30 PM EDT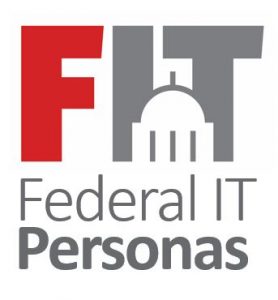 FIT Personas Study:
A Deeper Look Into Your Federal Customer
Date: Thursday, June 11, 2020, 2-3:30 PM EDT
This is a virtual event.
Join us for the first study release in our new Federal Information Technology (FIT) series designed to help you get closer to your federal technology customer.
The FIT Personas Study will highlight the different profiles of individuals that influence and make decisions for IT products and services at the federal level. Personas have been an increasingly popular tool to identify and pinpoint specific personal and professional factors that influence the decision-making process. Combining qualitative and quantitative feedback, these results will help you understand what makes your customer tick, both personally and professionally, and provide you key insights to inform your marketing and business outreach strategy.
Study results will be followed up with a panel discussion with key federal marketing professionals on how they use personas as part of their federal marketing practices.
EXCLUSIVE TO EVENT ATTENDEES:
Those attending will have exclusive complimentary access to the report. On July 6, 2020 the overview report and detailed personas will be available for purchase to the general public.*
COST
$59 (includes access to report)**
PANELISTS:
Panelists to be announced soon!
AGENDA:
| | |
| --- | --- |
| 2:00 PM – 2:40 PM | Welcome and study results presentation |
| 2:40 PM – 3:15 PM | Panelist discussion |
| 3:15 PM – 3:30 PM | Q&A with audience |
Thanks to our sponsors:
**PSC members: Contact Mari Canizales Coache (maric@marketconnectionsinc.com) for member discount code.
*The 2020 FIT Personas results reports will be available for sale to the general public on July 6, 2020 starting at a price of $199.
But There Is Still Work to Be Done
Over the past 5+ years, Market Connections has surveyed and interviewed thousands of federal employees about agency challenges and needs that could be addressed through IT modernization. It is heartening to see that all the technology and work performed by federal IT contractors over the past half-decade has paid off at a critical time during which the need for federal telework has escalated.
This was further confirmed in a recent article from WorkScoop, which highlighted key insights into how federal agencies were prepared for and responded to necessary telework activity during COVID-19. Thanks to recent IT modernization efforts, many agencies had the technology in place to handle telework requirements. Investments in agency technology, such as the adoption of cloud services and collaboration tools, led to federal agencies being much more prepared for the 2020 health crisis. And while most agencies had the infrastructure in place for an eligible portion of their workforce, most agencies still struggled to transition and keep "business as usual." Despite all the infrastructure and technology in place, agency culture still lagged in many places.
A New Normal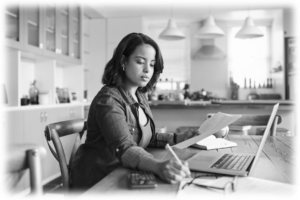 A Market Connections PulsePoll™ of federal IT decision-makers' response to COVID-19 found that half of respondents were not (or very rarely) teleworking prior to the pandemic, compared to 90 percent who are currently teleworking at least part-time.
Agencies had to work to prepare staff for the new normal brought on by the need to telework. This included helping staff become familiar with technical aspects of telework (including video conferencing platforms and evolving security requirements) along with the human aspects of telework such as managing remote employees and ensuring comfort levels for employees working from home.
"It took an event of forced acceptance to get comfortable," Federal CIO, Suzette Kent said (according to the article). She also stated, "Now that somebody's [teleworked], and they've done it every day for 30 days, it's not scary anymore. This crisis has shown people that we can successfully work differently."
What Does This Mean for the Future?
The mission is NOT accomplished for the federal IT contractor supporting IT modernization efforts. The basic building blocks are in place, but the key question will be what are agency needs come 2021? As agencies slowly and cautiously reopen to traditional work environments, to what extent will current habits begin to change the future norms? While forcing their employees to keep business as usual during and forcing them to quickly adapt, will this open the door for new telework policies across the board?
According to our ongoing poll, three-quarters of respondents envision working at least part-time in the future. However, many acknowledged that the current situation forced the hand of many supervisors and managers that were hesitant. It will be important to keep an ear to the ground later this year to see which way things go.
Finally, according to the article, Kent says while she hopes to continue to knock out some of the bad things in this situation as quickly as possible, "We'll also take some of the learnings, the resiliency and the open eyes to what can be done in a digital and virtual environment and save those and use them as a spring for the future."
Learn more:
Artificial Intelligence (AI), Intelligent Automation (IA) and Robotics Process Automation (RPA) – should we be worried about machines taking over the world? Could Skynet or VIKI really happen in our not-so-distant future? Are we headed towards a Matrix society, or more realistically, should we be worried about our own jobs?
While Hollywood may have captured a more fearful version of a world with AI and robots, in real life, this technology surrounds our personal lives. Just ask Siri or Alexa. From auto-filling words when we start typing to providing us driving directions and recommending our next purchases (surprisingly, to our taste), AI has made our smart homes, smart phones, and virtual assistants ubiquitous in our day-to-day lives.
Federal agencies are also looking at ways that AI and IA can help them streamline processes and become more efficient. They are experimenting with AI for email management, data center optimization and efficient accounts payable, hoping it can help limit administrative hours, improve quality, reduce human error, increase compliance and help agencies add new services to their portfolios.
We recently attended an event hosted by ACT-IAC to get a better understanding of where the market is in terms of AI. Professional organizations such as ACT-IAC allow industry and the public sector to convene and share their challenges while showcasing some current use cases and best practices others might want to implement. Whether you are an agency looking to incorporate AI or a contractor looking to support your agency customer, below are some key takeaways from the event.
Organizational prep is key.
Start by ensuring the agency's organizational culture is ready for a monumental change. Before you introduce this strategy, ensure buy-in from leadership and subject-matter experts and that management is involved in the process. Take note of your IT resources prior to embarking.
Quality of data is important.
In the process evaluation, understand where technology is best applied, and whether the data you have is quality data that when fed, could provide smart outputs. Since AI drives decisions from data by creating an algorithm model from the data points to provide future predictions, the success of AI implementation is dependent upon the ability for AI to manage that data. Create an ecosystem of data sets and platforms.
Failure is okay.
As part of the planning and prep process, don't try to "boil the ocean." Look for quick wins or the lowest hanging fruit. Instead of trying to tackle the enterprise, look for small problems within your work that could benefit. It's okay to fail as you build out to allow you to course-correct. This may lead you to consider whether to repair or retire attempts. Instead of looking for results in a year, look for smaller outputs every three to six months.
Look to agencies who are already incorporating these.
Agencies are already embarking at technology incorporation at smaller agencies or department levels. For example, the Department of Treasury is already testing chatbots to support and streamline customer service. The Department of Homeland Security is looking to use AI to help cull data from CPARS to support procurement professionals looking to have a better understanding of vendors. By looking at how other agencies are testing the waters, you can find learning lessons in their mistakes and successes.
Learn more:
ACT-IAC recently released a resource put together by the Artificial Intelligence Working Group, ACT-IAC Emerging Technology Community of Interest: AI Playbook for the US Federal Government. This playbook proposes a process and a series of phases to support the United States Federal Government in its understanding and application of artificial intelligence (AI) technologies to support its mission.