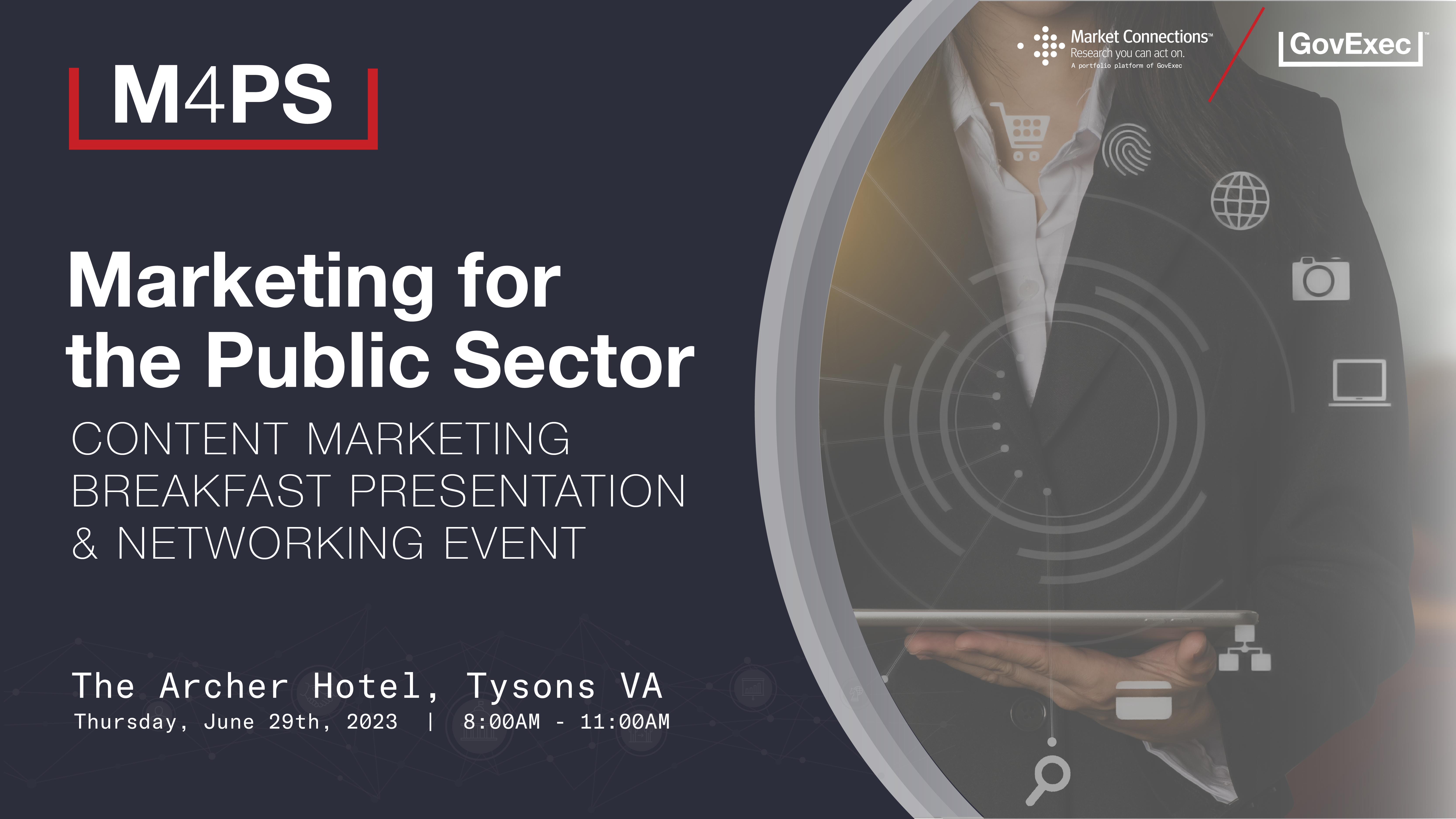 Date & Time: Thursday June 29th, 8:00AM-11:00AM
Location: The Archer Hotel, Tysons VA
Cost: $250. (Early bird tickets $200 - available until 6/12)
Join Market Connections and GovExec as we present the findings from the spring iteration of our Marketing 4 the Public Sector (M4PS) study (formerly brought to you as the Content Marketing Review study)
Whether you are interested in a broad awareness campaign or a more focused agency-based marketing effort, you can expect to leave this information session with pertinent, actionable information to inform your marketing plans and strategies. Including:
content marketing tactics

current outlook regarding participation in in-person/virtual events 

media/content format preferences

education & informing in the buying process

content shelf life
Also:
The spring survey results are included for registrants
Attendees will receive a copy of the survey results within a week post-event
Agenda:
8:00–8:30 a.m.    Check-in, breakfast and networking
8:30– 8:45 a.m.   Welcome, Opening remarks: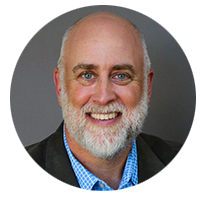 Aaron Heffron, President of Insights and Research, GovExec
8:45 – 9:10 a.m.  Section 1: Marketing the Funnel: Delivering the right content at the right time.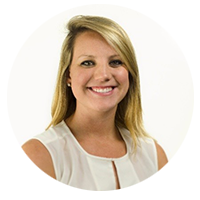 Anna Pettyjohn, SVP and Head of GovExec Marketing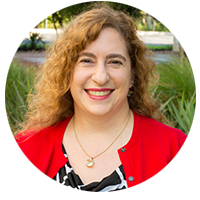 Lisa Sherwin Wulf, Founder and Marketing Consultant, LSW Marketing
9:10 – 9:35 a.m.  Section 2: Content Creation: Creating impactful content that resonates.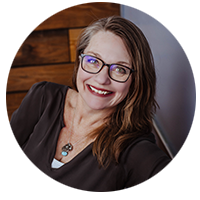 Susan Rose, Senior Director, Insights and Research, GovExec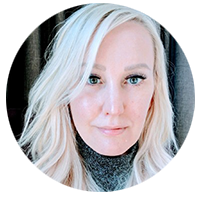 Camille Tuutti, Writer, Strategist and CEO of Tuutti Frutti Strategies
9:35– 10:00 a.m.   Section 3: Events and Webinars: Creating successful events.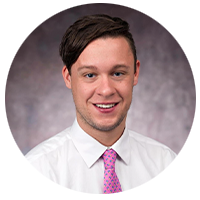 Travis Wolfe, Director, Event Ops and Business Development, GovExec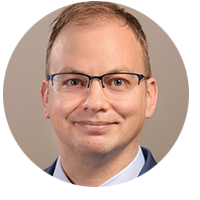 Stephen Ellis, Director, Public Sector Marketing, Palo Alto Networks
10:00 – 10:25 a.m.  Section 4: FED, SLED and Marketing on a Budget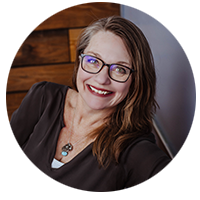 Susan Rose, Senior Director, Insights and Research, GovExec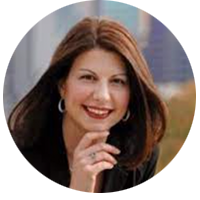 Monica Mayk, Head of Marketing, U.S. Public Services, Tata Consultancy Services
10:25– 11:00 a.m.  Closing remarks and networking.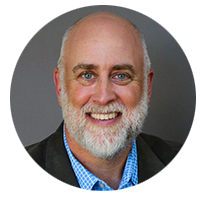 Aaron Heffron, President of Insights and Research, GovExec
Space is limited, so register early! 
Early bird pricing (ends June 12): $200
Cost: $250

By Susan Rose, Senior Director of Insights & Content
Now that we're in Q1, content strategies are a big component of planning out the work my team is doing. I noticed that one of the key pieces of a content strategy that I don't typically see in the plan is how long the various pieces of content will last. Considering how much work we need our content to do for us, this seems important.
Let's be real: marketing content, in general, is not breaking news. There may be news events that logically tie into the content, but the meat of the content itself typically lasts longer than a few days.
How much longer? That's the question.
In fact, it's a question we asked in the Content Marketing Review. The study reaches decision makers across the public sector, and these questions focused specifically on content they rely on during the buying phase of the journey.
The shelf life of public sector content.
We asked respondents how long they use different content types: more or less than six months. Overall, written content types that provide unbiased information are most likely to have a shelf life over six months—case studies, eBooks, white papers, and research reports.
This is good news for those who have incorporated case studies, eBooks, white papers, and research reports into the content plan as they tend to require a larger investment in both time and budget. We've seen clients use these pieces for a year or longer. In fact, we use data from our own marketing research studies on average for two years (not all data stays relevant that long, but some does).
Videos, podcast, blogs, and webinars are also an important part of the content mix, although they have a shorter shelf life overall. Even still, there are plenty of people who hang onto that content for some time.
What content should you invest in?
Knowing that the content will be useful for some time, which pieces are best to invest in? Engagement is a key indicator of value, so we asked how much time respondents spent with each content type during the buying process in the previous year.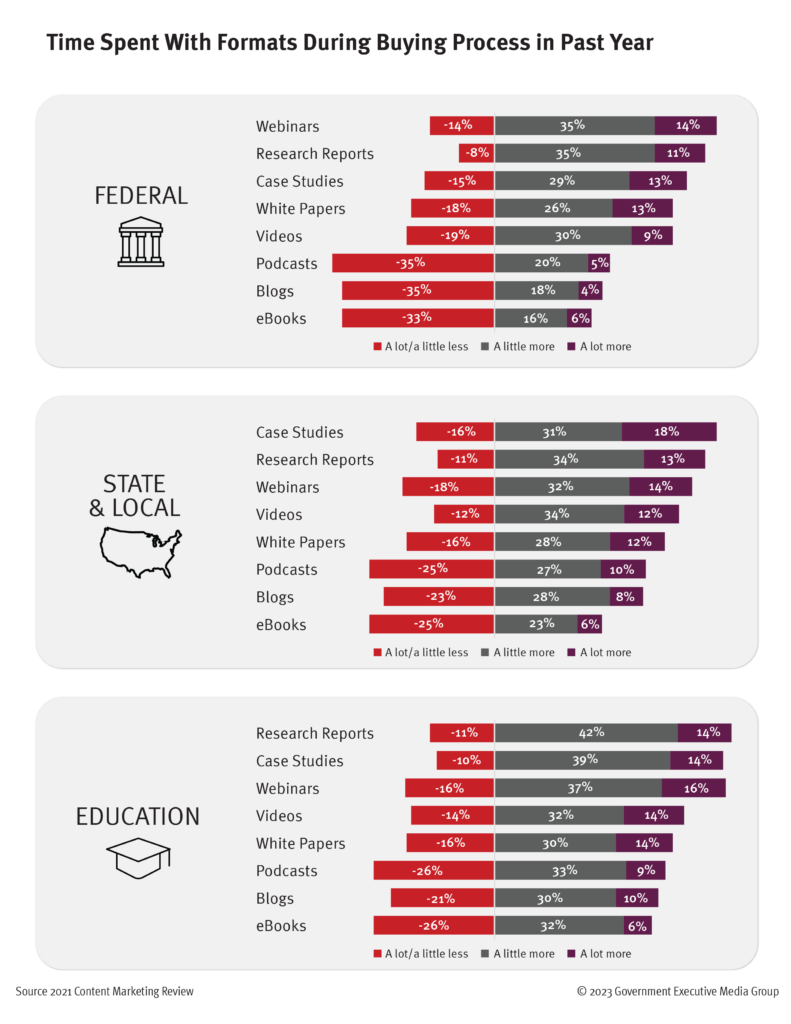 For all audiences, research reports, webinars, and case studies are the top content during the buying process. Podcasts, eBooks, and blogs are the least used. This doesn't mean they aren't important, just that they won't factor as much into the buying process.
What this means for your content strategy
This data drives home the point that different types of content are best at different stages of the buyer's journey.
Building awareness? A great blog or webinar will start establishing trust in the brand.
Making the case for a sale? Bring in the research and case studies—the buyers need examples and data to make decisions.
If you need more data on what buyer's want during their buyer journey, check out our Federal IT Buyer's Journey study. While it focuses on federal IT, the information is useful across the public sector.
What is custom content and why does it need to be part of your 2023 marketing plan?
by Susan Rose, Senior Director of Insights and Content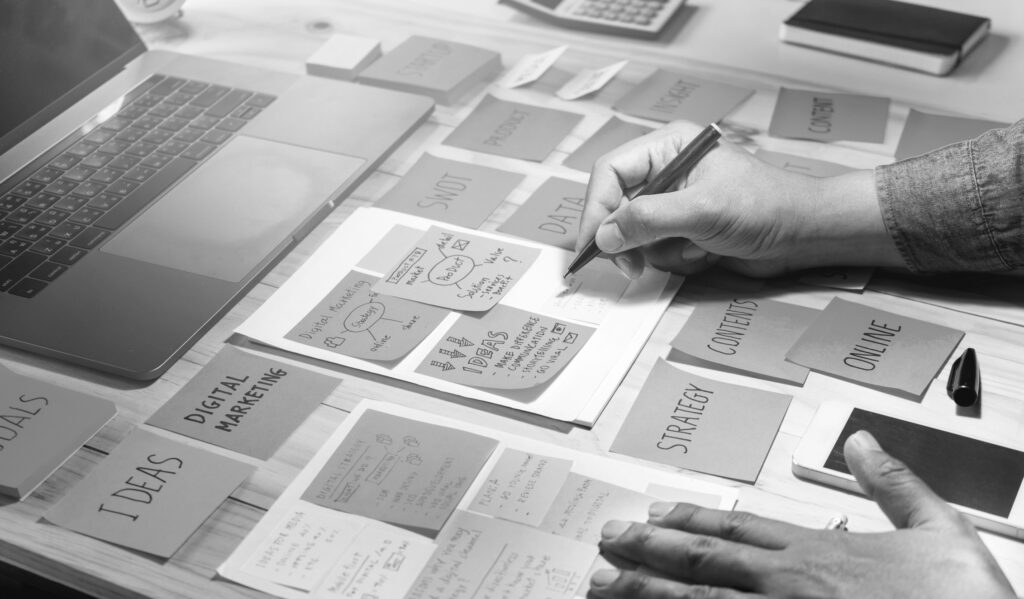 As part of a company that produces every type of content, we find "content" means different things to different people, and some new definition pops up every single day. This can make determining the right content mix to meet your business goals a bit of a challenge.
At GovExec, we talk about editorial content, sales content, and custom content. All types of content are an important part of a marketing strategy. Deciding which one to use in any given situation depends on what your expectations and needs are.
Fortunately, we have some research to help you figure that one out as you start working on your 2023 marketing plan. But first, what is custom content?
What custom content is NOT
It is important to know what it is NOT before diving into what it is. Custom content is neither editorial nor sales content.
Editorial content is designed to inform or entertain. It is what we call "newsworthy" because it tends to be about something happening in the moment, like coverage of a vote in Congress or the war in Ukraine. Editorial content is about what is happening on the ground.
Sales content, on the other hand, is created for the explicit purpose of generating sales. That means it will talk about how a specific product or a specific service is going to work for a public sector agency: what it's going to do and why the client needs to purchase it. It will not be a broader discussion about the technology; it's going to be about something very tangible.
Since that seems like the majority of content you see daily, what is custom content then?
What Custom Content is
Custom content is the practice of marketing via content a business funds or sponsors. Editorial content does not have any sponsor and sales content is all sponsor.
When a company underwrites a custom content piece, we work with them to determine the topic and what the audience needs to know or learn. Custom content is relevant and valuable to the audience, and as such helps build trust.
In general, custom content will be based on research. We will dig into studies and reports, or look at industry wide trends. The result will be an unbiased story about what the data means. This content relies on the knowledge of subject matter experts as well as reputable research sources.
Custom content includes native articles, research reports, webinars, podcasts, and videos. When you see something on our GovExec properties that says "sponsored by," that means it is custom content and a company paid to create it. They helped determine the topic and the educational focus. They have NOT determined what we say because if the research doesn't back up a specific point of view, we are not going to publish it. Our reputation is on the line. Custom content simply means the company had some influence in topic and direction, and therefore the piece is not pure editorial.
Why do you need to add Custom Content to your 2023 marketing plan?
Custom content is about building that trusted adviser relationship that your team wants to have with your public sector customers. Everything we do is geared toward that.
Why is this so important?
Glad you asked.
Market Connections conducts a variety of studies that look at public sector marketing and trends. Data from our three most recent studies come to the same conclusion: custom content resonates with your audience.
That is ultimately why you need to use it.
In the Market Connections Content Marketing Review, we asked public sector decision makers what kind of content they find most valuable overall. What this data shows is that the public sector values a range of content types.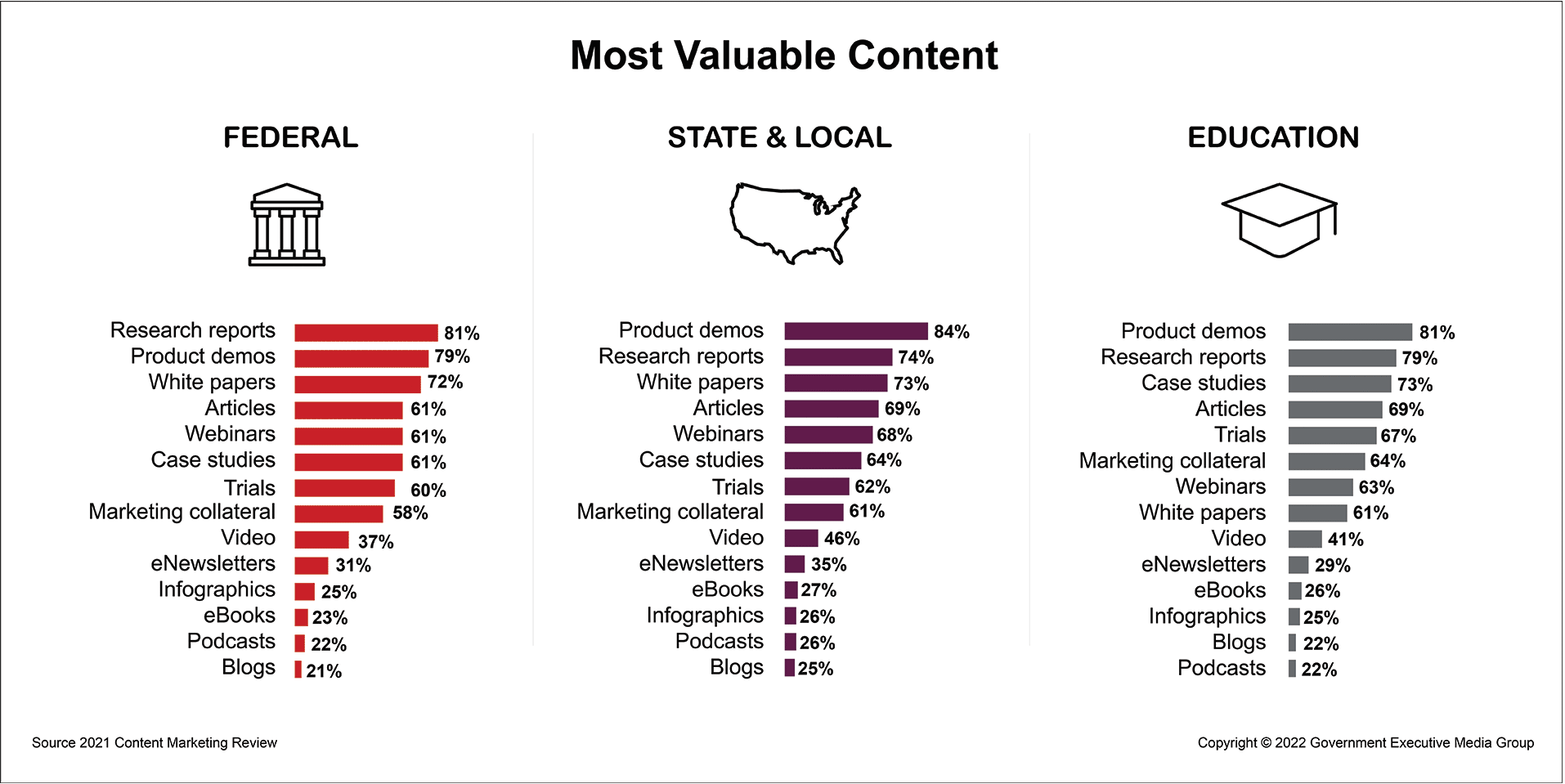 When we remove editorial and sales content from the mix, you'll see that custom content types are valuable to the audience—particularly fed and sled audiences.
A little background: We chose 14 different content types because these are all part of the public sector marketing mix.
The figure shows that overall, the public sector audience finds all of them valuable, and therefore are all a really good part of your content mix. Remember that.
But what this also shows is that when you remove editorial and sales content from the mix (which is what we've covered up) is that of the 14 content types, 10 are custom content.
Research Reports are highly regarded as valuable content, followed by white papers, and articles. Does that mean you need to spend all of your budget on research? Not necessarily. It depends on your budget and your annual goals. And while your audience really likes reports and white papers, you'll notice that webinars still have a very high percentage of value to the audience.
What does a custom content mix look like in action?
That's a great question that only you can answer based on your marketing budget, initiatives, and company goals. This figure of the buyer's journey illustrates where various types of content have impact along the journey. It's important to address the audience at the various stages of the journey.
We suggest a mix of ebooks, webinars, articles, video, podcast, white papers, and so on–really anything from the list in the figure.
What we definitely suggest is getting the most out of the content you create. Repurpose, repurpose, repurpose.
Say you commission some custom research, you can get a research report, a white paper, a few articles, a webinar, a podcast, and more out of it. That will give you the most bang for your marketing dollar.
Need some help? Contact your GovExec sales rep to discuss a program to fit your needs. Or, contact me–I love talking content strategy! (srose@govexec.com)
B2G marketers often reach out to us for data and insights on how to strengthen their business proposition, get in front of their customers and help their sales team with lead generation. As a market research company, we conduct interviews, focus groups and surveys to help our government contracting customers refine their strategies for a stronger return on investment.
Who Are You Targeting?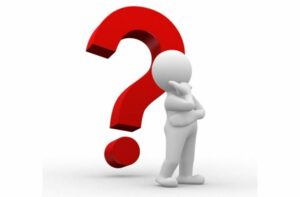 The first request we usually get is "I only want to hear from the C-suite," with the assumption that these individuals are THE key drivers of any procurement.
Our follow up question is, who sits around the boardroom table influencing those (C-suite) decisions? Who is writing the recommendation memo? Chief officers do not make decisions in a vacuum, but instead surround themselves with their staff to help understand the challenges of their work, gather feedback on their perceptions and experiences with vendors and provide recommendations and/shortlist prospective contractors. The Federal IT Personas Study focuses on those folks around the table with top execs who influence and advise throughout the procurement process.
Have you identified those trusted advisors and influencers and targeted them as well? Do you understand their motivations and preferences? A procurement officer's issues will differ vastly than a technical expert's or a program manager's. Understanding what is important in their decision-making, what motivates them at work, how they prefer to get information, etc., can help you develop the right strategy that educates, influences and creates trust with your targets.
What Information Are You Providing?
Once you have identified WHO you want to talk to, the next step is WHAT you want to provide them with. What works with corporate or B2C audiences does not necessarily translate in the public sector market.
First, your content needs to educate your audience. The Content Marketing Review revealed that across the public sector landscape, IT influencers and decision makers are hungry for content containing data and research, as well as examples of past experiences and case studies.  Whether federal, state and local, or education, research reports, white papers, case studies and product demos top the list of types of content. Regardless of whether they are starting to develop their requirements or finalizing their selection of vendor, understanding what your audience is looking for can help you become a trusted vendor.
Narrowing down the WHAT helps focus your resources and budget dollars. What content gives you the most bang for your buck? Where will you get the biggest ROI? Having those insights, your content creation strategy becomes easier to assemble and you can focus on the next question.
Where Is Your Audience Going for Information?
The final piece of the puzzle for public sector marketers once they've created great content is WHERE to place it. We remind our clients that creating great content is not a one and done scenario. One needs to share that content with their audiences where they already are, including speaking opportunities at events, webinars, in earned and sponsored media, social media, or other platforms.
Going where your customer already is, prompts the questions, "Where are they going for information, what sources do they trust, and how can you get and stay in front of them?"
Instead of throwing spaghetti on the wall and hoping it will stick, this information is already out there for you. The Federal Media & Marketing Study looks at the media consumption and marketing tactics preferred among federal audiences. It takes into consideration all types of media including print, online, television, radio, and other channels such as social media, podcasts, events and webinars. Based on a survey to thousands of federal respondents, the database provides findings that can be drilled down to detailed agency types, agencies, product categories, role at the agency, location or other demographics.
Final Thought
With answers to the questions "WHO, WHAT and WHERE," B2G marketers can create a strategy for understanding their target audiences and provide them the information they are looking for in the places they are looking for it.  Syndicated studies from Market Connections or further investments in custom research can provide those answers and insights for agency or target-based marketing, a small investment that can increase the ROI of everyone's marketing efforts.
Want to learn more about research in the public sector? Contact us.
For more information about the following studies:
According to GovExec's Leading Brands and Market Connections' Content Marketing Review
Our friends at GovExec recently released their report, Leading Brands in Government 2021, highlighting those companies who are navigating the federal market space. The study tracks brand sentiment and associations in the public sector including federal, defense, state and local.
First and foremost, we would like to congratulate all the companies who were recognized as leading brands in the government including our current and past clients:
Amazon Web Services
Cisco
Dell EMC
Lockheed Martin
Management Concepts
Microsoft
Verizon
Just as we do at Market Connections, the Leading Brands study also notes some of the latest trends in the government market and the shifting market dynamics that could affect the contracting community. Their findings reminded us of the results from our most recent study.
Research and White Papers Are Key to Public Sector
The GovExec team shared that six out of ten (60%) government respondents relied on research, such as white papers, to help stay abreast of what contractors are doing. This data point reinforces what we found in our own 2021 Content Marketing Review (CMR):
Throughout the buying process, research reports and white papers were extremely valuable. Their value was even higher at the very beginning of the process when public sector IT professionals were determining needs and potential solutions—a critical time to get your offerings in front of buyers.
Regardless of the delivery format (white paper, research report, webinar, etc.), on average – data and research (e.g., facts and figures supporting the claims) – made the piece of content in their hands more valuable (and more relevant).
Both studies suggest that to influence government decision-makers – from the federal to the local level – successful government contractors should provide fact-rich and research-laden content such as white papers to educate their government customers and prospects.
Learn more about how you should prioritize your content marketing efforts for the public sector. Purchase the overview report and watch the on-demand presentation
On Tailoring Content Marketing to Target Agencies
Following the Content Marketing Review release, we reached out to our strategic partner, Government Marketing University's expert COO and co-founder, Stephanie Geiger to share some tactical advice for content creation for government marketers looking to reach audiences with agency-based marketing.
Watch the interview video or read the Q&A below for more details.
AH: Greetings everybody and welcome to the latest update after our Content Marketing Review (here just a couple of weeks ago), my name is Aaron Heffron and I am the president of MC and we've been doing these video follow-ups with some leading marketers around the industry to give us a little color and context about the research we did recently, hopefully many of you already listened in to that presentation, and today I welcome Stephanie Geiger who is COO and cofounder of Government Marketing University. Welcome, Stephanie.
SG: Thanks, Aaron. Hey, how are you?
AH: Doing just fine. So, thank you for joining. Government Marketing University has been a partner of ours, for I can't even remember how long now… it's been many years.
SG: Almost since the beginning.
AH: Almost since the beginning, yes. It's great. You guys do a lot of great things out for the marketing community within the public sector. Before we get started, can you tell me a little bit about what Government Marketing University is doing?
SG: Sure, yeah. So, we're basically a marketplace of knowledge. What we've been doing since we launched back in 2015 is to bring together a place where we have all sorts of different experts from across the public sector, industry, current and former government, thought leaders, media – all sorts of folks from across the community – in order to really help provide education, training, and opportunities to network and connect with individuals and peers.
We've specifically been partnering with Market Connections since we got launched to help to bring surveys and focus groups and other valuable information and gathering different types of content and statistics for our marketers to really help them and empower them throughout their entire career and journey within the government marketing space. We have a couple of things coming up together. We're excited to launch our visionary series that's going to be coming to market soon. We're going to be interviewing some various experts within the industry and bringing some snippets of educational content for our marketers.
AH: Yeah, I look forward to those. Those are great conversations we had with some senior marketers in the space. I'm excited about that coming out. But one of the things I know that has come up in those conversations has been the idea of account or agency-based marketing as it's sometimes called. Tell me how that connects to the content marketing, how do those go hand and glove with each other?
SG: Sure, so I think a lot of marketers freak out when they think, "How can I do agency-based marketing when it comes to content? I'm going to have to have 15 different pieces right, so I can market to each of the various agencies and their specific missions that I'm trying to craft messages to." But the way that I approach agency-based marketing is, if you have smaller budgets, limited bandwidth, really zero in on one or two agencies that you feel that might be a little bit lower hanging fruit, you feel might be able to make some initial traction in, and instead of creating multiple assets, start to pick one that can serve as kind of a multi-purpose asset.
So, think about a one-minute white paper, that you can flip out some potential snippets to use on social media or you're tagging those key influencers or decision-makers within that agency, or maybe do a podcast, right? Where you can pull out some of that content and flip it into a blog post. Capitalizing on that time you have with your internal subject matter experts to elicit that information, all those great juicy nuggets, and then being able to use that in a multi-purpose way, I feel like it's really the best use of your time in order to start making headway. Start small and then make impact and figure out how you can continue to grow that. Repeatable process-driven marketing is always a great way to approach agency-based marketing.
AH: So, you're saying, "Create this repository or pool of information, and rather than recreating that pool of information for each agency you want to go after, you're cherry-picking within that?" Am I accurately laying that out?
SG: Yeah, absolutely. So, if you're focusing on one particular agency (right?), getting to know them, really zeroing in on them… instead of trying to do agency-based marketing across five to seven targets (right?), zero in on one to two and create that repository that you can draw from in order to make sure you're creating those customized assets.
AH: That's interesting. We hear a lot, and that bears out in the Content Marketing Review, that the long-form written content is invaluable to them. Everything is in one place – you have everything there. You're talking (a little bit), kind of shorter form content. So, what are those couple things you need to think about in that shorter form content that can still have some impact?
SG: I think, with any of this, we know that there are still audiences that like that longer-form content. So, it's really understanding the consumption needs and mapping to those, as far as the type of content we push out – I think, like a technical role (right?), who always wants a 4-6 page white paper, but then somebody from a business perspective, where maybe an infographic or these one-minute white papers like I talked about, which are kind of a hybrid between some technical specs that you see in a white paper and a more of an "infographic-y" feel with some statistics – so we like to zero in on the opportunity of mapping the need and the content piece.
So, not just writing a long-form piece of content because you think it's going to sound great, and your subject matter expert was really happy to share those delicious insights with you but figuring out what it is that is going to actually help ensure that the piece gets read. And we know historically that shorter form content is starting to become much more prominent because of COVID and shorter attention spans. So, as you're looking for ways to draw the attention, find ways to have teaser copy as you're posting it out on your social media or find ways to create something that might have traditionally been in a longer form, that can be represented in maybe a more of a graphical or shorter form capacity.
AH: I've heard from some of our clients that some of the most effective content they have isn't necessarily have a lot of bells and whistles to it, it's that it's as targeted to that particular answering to that particular question as they can, because they're seeking that information. It could just be a guy or a woman with a whiteboard behind them sketching something out, but it's exactly asking their question. So, it's important to really know what those questions are and what the needs are out there.
SG: Absolutely. Use cases are great (right?) because you can create a couple of use cases that map to your core values and capabilities that can be a multi-agency mechanism and support. So, if you think you have something that you can apply widely across civilian agencies, we'll come up with that use case and find some different types of consumable opportunities for that (right?). You can have a short video like you mentioned, you can have a podcast Q&A, have some versatility (right?) in the types of content that will still allow you to reach that diverse influencer and decision-maker audience.
AH: So, keeping this short and to the point – make it consumer-friendly, as we're talking about – last parting words… What's one bit of tactical advice that you would give folks as they're looking at their content plan or trying to figure out how to get their content, what's that one tactical takeaway you can give?
SG: Well, I mean… I think… not to keep going back to COVID, but if COVID has taught us anything it's to be agile. Work to identify those key milestones or goals within your content marketing strategy but then allow for some flexibility to be able to map to what's going on in the market. You think about the Technology Modernization Fund (TMF) or the new executive order on cybersecurity. You need to allow some flexibility so you can respond and allow yourself some opportunity for timely responses. So that you're ensuring that you have your core pieces intact every year, but you have some flexibility to be responsive and timely in a market.
AH: Well, that's good advice, being agile and flexible. You can never go wrong in having that for you. So, thank you to Stephanie. Thanks for taking the time today, appreciate it. I hope you enjoy the rest of your day and get out into the sunshine today. So, it's wonderful having you as a partner and glad to have you today.
SG: Appreciate you, thank you!
ABOUT THE CONTENT MARKETING REVIEW
Our biennial study surveys government IT decision-makers to understand what types of marketing assets they find most useful and influential during the buying process, what information the content should contain, and where they are going to look for content. Over the years, the audience has expanded from federal decision-makers to include the full gamut of the public sector market, including state and local and education.
Whether it's blogs, white papers, videos, podcasts, or reports: public sector decision-makers turn to thought-leading sources like these to inform their buying decisions, learn about new technologies, and gauge vendors. Results from our study provide insights followed by best practices for public sector marketers looking to create content marketing to reach and influence their target FED and SLED customers and prospects.
Learn more and download the report and on-demand video.
Understand Public Sector Preferences & Consumption
Like many of you, recent events have caused us to cancel or postpone our in-person meetings, events and conferences based on government guidelines to create some social distance to protect ourselves and our community. Many of these events and meetings were crucial to our business from both an educational and business development perspective.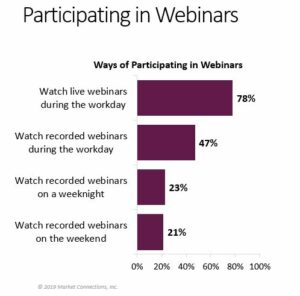 While it's a good thing for our nation, marketers will need to review and revisit their plans for reaching target audiences and could affect the way our business works not only over the next couple of months, but we may well feel the impact on our businesses for the next 18-24 months.
Social media, webinars and virtual events are critical activities in keeping your business rolling, making contacts, and educating your customers who may be self-quarantining. The good news is, many of those working in the public sector were already leveraging these tools on a regular basis, so we won't have to start from scratch.
According to our most recent Federal Media & Marketing Study (FMMS), three-quarters of federal workers reported watching live webinars during the workday, and at least one in five were watching recorded webinars on their own time (weeknights and weekends). We foresee this number growing over the coming months. In this new environment for engaging our audiences, it's important to maximize specific content and optimize the timing and length of these virtual events.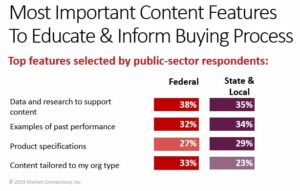 Market Connections' Content Marketing Review found both federal and state and local audiences most want webinars to include research and data supported content and highlight specific examples of past performances. In addition to these key elements, they also wanted to see content tailored to their organization type and product specifications.
CASE STUDY: Learn how client, Lockheed Martin, used thought leadership research to create a webinar and other marketing assets.
Market Connections has also found that over one-third of federal workers and nearly one-quarter of state and local workers were already spending 30+ minutes on webinars. Approximately 50% of feds preferred watching a webinar during the lunch hour (between 11 AM and 2 PM).
While nothing replaces great face-to-face opportunities to meet and connect with your public sector customers, webinars may be a great way to build on your relationships, provide them useful insights, educate them and provide a virtual social touch point; not only during times of isolation, but also as part of our regular marketing planning.
Learn more about webinars and the public sector:
Learn more about creating research-based thought leadership content for webinars.
"Our company provides innovative, cutting-edge services meant to disrupt the existing paradigm through best-in class products, agile, game-changing industry leaders and a one-stop, value added portal."
If "Buzzword Bingo" were a game, this sentence would have hit all the squares on the bingo card!
Writing a description of how your product, service or even your company, is different than your competitors can be difficult for B2G marketers. Commonly used words like innovative, cutting edge and next generation, have lost their impact and can ring hollow to customers. While marketers often get requests to use these words in their materials, can including these words in marketing content hurt a brand, rather than help it? According to the Market Connections' 2019 Content Marketing Review: Federal & Beyond study, certain words and phrases may annoy readers more than they explain what you do. In addition, as we have shown in our recent webinar, Differentiation in a Federal Market: How Do You Stand Out?, leaning heavily into these phrases does not necessarily aid in the overall differentiation of your company in a crowded, evolving marketplace. Our in-house database of digital marketing collateral from 100 top technology contractors contains millions of words and highlights the similarities between what is being promised from vendor to vendor.
Content aimed towards government IT customers, whether a white paper, marketing collateral, or a white board-style video, should be built upon three pillars: data and research; product specifications; and past performance. While it may be difficult to avoid all buzzwords, your content should focus on including these three pillars to ensure you keep your customer engaged. Federal, state and local technology decision makers want direct and informative content without the jargon to avoid the overt feeling they are being sold a bill of goods.
Finally, make sure your content includes clear statements focused on the value of your product or service to the organization, in non-technical terms customers can circulate. Three-quarters of federal respondents and over half of state and local respondents admitted to sharing content electronically with colleagues, teams and supervisors, many of whom may not have the same technical expertise as your initial target and may be even less tolerant of buzzwords.
Throughout our review of feedback from federal, state and local IT decision makers, we consistently came back to the theme that content should educate. Education is about presenting the right information at the right time using language that can be understood by the audience. By ensuring that you are meeting the expectations and needs of your audience and avoiding buzzwords and phrases, you are one step closer to creating content that meets your prospect's needs, and, in turn, advances your company throughout the sales process.
To get the full list of top "annoying buzzwords" for both federal and state and local audiences, contact us at mcanizales@govexec.com.
Learn more about content preferences of federal, state and local IT decision makers by downloading the full report and infographics of the 2019 Content Marketing Review: Federal & Beyond.
Watch the recording and download slides for our webinar: Differentiation in a Federal Market: How Do You Stand Out?
Even the largest of states rarely serve a population one-tenth the size of the entire United States. Similarly, state budgets are a fraction the size and scope of the country as a whole. The overall budget for the U.S. Department of Health and Human Services, alone, rivals that of many mid-size cities. Therefore, it is not surprising that state and local decision-makers do not have the same resources as their federal counterparts when it comes to the procurement of IT products, services and emerging technologies.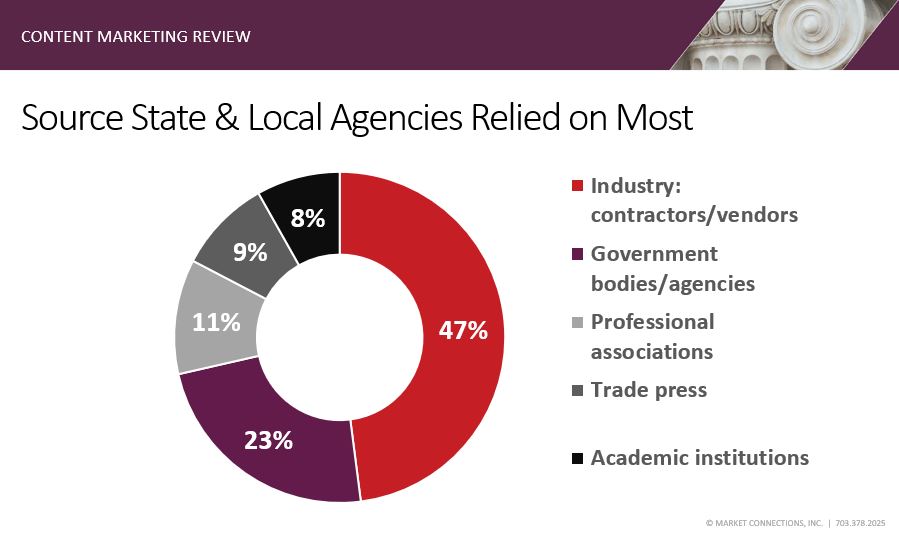 With fewer dollars to spend and fewer people to serve, state and local staffing levels are smaller with greater responsibilities and decisions, laying at the feet of a narrow group of individuals. With fewer colleagues to rely on for research and information, state and local IT decision-makers seek outside resources for education. According to the 2019 Content Marketing Review: Federal & Beyond, nearly half of state and local IT decision-makers admitted the source they relied on the most are industry contractors/vendors (47 percent). They look towards their vendors and suppliers to help them educate, validate and communicate with their stakeholders.
The quote, "with great power, comes great responsibility," sums up the importance of a vendor's role for state and local customers. As a vendor serving the state and local market, you have a responsibility to make your content as relevant as possible to these decision-makers. Market Connections' recent study compared state and local decision-makers with their counterparts at the federal level and identified some key elements that should be incorporated in your state and local government content marketing strategy:
Educate and Explain
State and local buyers are not only thirsty for information, they want it to help explain it in a way both they, and other non-technical colleagues, can understand. Research reports and white papers are the top two ways to get information delivered to state and local audiences whether it's describing new products, services or emerging technologies. However, over one-quarter also value case studies and marketing collateral, content often rich with descriptions of practical applications, that can explain in clear terms the specifications and benefits of certain products, services and technologies.
While they are thirsting for information, keep in mind how much time you expect them to dedicate to your collateral. While they value written content, the state and local audience is less willing to spend time with this type of content compared to videos and podcasts (only up to 15 minutes with white papers and case studies.) If you are describing something completely new, or very involved and complex, consider webinars, podcasts and videos as long-format content to educate, as the study shows they are willing to spend more time with these content formats (up to 30 minutes or more.)
Validate and Justify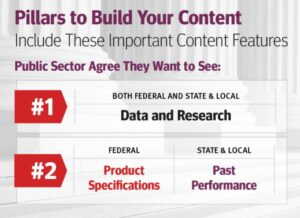 State and local decision-makers are often the sole primary technical consultant within a larger agency of program staff. They need to justify their decisions with materials that clearly explain a certain viewpoint and provide all the background necessary for a clear path forward. Past performance examples and product specifications should be embedded within the description of any service or technology. These informative stories help validate the decision to less technical individuals and justify the vendor selection.
Your content will have legs, so you must treat it as if it will speak to everyone, technical and non-technical. Over half of state and local respondents we surveyed admitted to sharing content electronically with colleagues, supervisors and teams, one-quarter printed it to share with colleagues and one-quarter shared it via LinkedIn or other social media. Among key reasons for sharing included that it confirms their opinion or viewpoint. Too much language that sounds "salesy" in nature is likely to reflect negatively on your customer and not give them the foundation they need.
Final Thoughts
Public sector marketers often need to create content that will serve multiple purposes for this unique audience. First and foremost, this audience is looking at you not only as a vendor, but as a partner helping them support their constituencies. Your content should be short, concise and easy to understand for non-technical audiences, since your target audience may look to use your content to help them educate their colleagues, supervisors and teams and provide validation for their decision to purchase your products and services.
This audience is also open to different ways of content delivery. State and local government customers are more willing than many customers to leverage video and podcasts to help understand the issues and tell their stories. An effective content marketing strategy on the state and local side includes larger doses of video and audio than many of the other traditional public sector verticals.
Learn more about the preferences of state and local audiences or to compare this audience with their federal counterparts, download the 2019 Content Marketing Review: Federal & Beyond full report and infographics.