"Content marketing is the only marketing left." – Seth Godin
In 2008, Seth Godin made this bold statement, and in the decade that followed, in both the corporate world and public sector market, we have watched this statement unfold with an explosion of white papers, infographics, podcasts, sponsored articles, and videos. However, with so much content in the market, it's hard to break through the noise. What marketers need now, more than ever, is content refinement and an understanding of WHAT the target audience wants, WHERE they are searching for it and HOW much time they want to spend with it.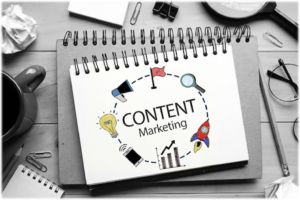 Looking ahead to the release of the findings from Market Connections' 2019 Content Marketing Review survey of the public sector marketplace in May, we decided to look at what other researchers focused on commercial B2B and B2C markets are reporting.
According to Content Marketing Institute in 2019, nearly two-thirds of marketers reported increased use of video and/or written digital content compared to the previous year. More than a third (37%) said they increased their use of podcasts and audio books.
With these three areas on the upswing, it's important to understand how and when to deliver content. According to Harvard Business Review, content marketers should take three things into consideration:
The amount of time you are asking your audience to invest. According to HBR, buyers' average viewing time is just under three minutes and within that time can make quick judgments including whether to move to the next step.
When to optimize content for mobile and when not to. Mobile content is leveraged most at the top of the sales funnel. But just as the type of content should evolve throughout the sales process, so should your content format. When a lead becomes a strong opportunity, the use of desktop to view content becomes more prevalent.
Traditional times to send content may no longer apply. Seasoned marketers have often delegated sending content on Tuesday morning through Thursday afternoon. However, according to HBR, visits have become more evenly distributed across all week days. In addition, they found that "[Even] if initially engaged [during the week], a prospect reading a piece on Wednesday often returns for a longer visit on the weekend."
All of these suggestions provide great food for thought for those working in the public sector market, and lead to the ultimate question: do these strategies work for the B2G market?
To answer this question, we invite you to join us for a breakfast briefing: Content Marketing Review: Federal & Beyond on May 9. We'll share how public sector decision-makers at the federal, state and local levels are responding to content: what types of content they prefer, how much time they want to spend with it, what they want to get out of it, and where they go to get it. After the results briefing, a panel of expert marketers will share best practices from their own experiences.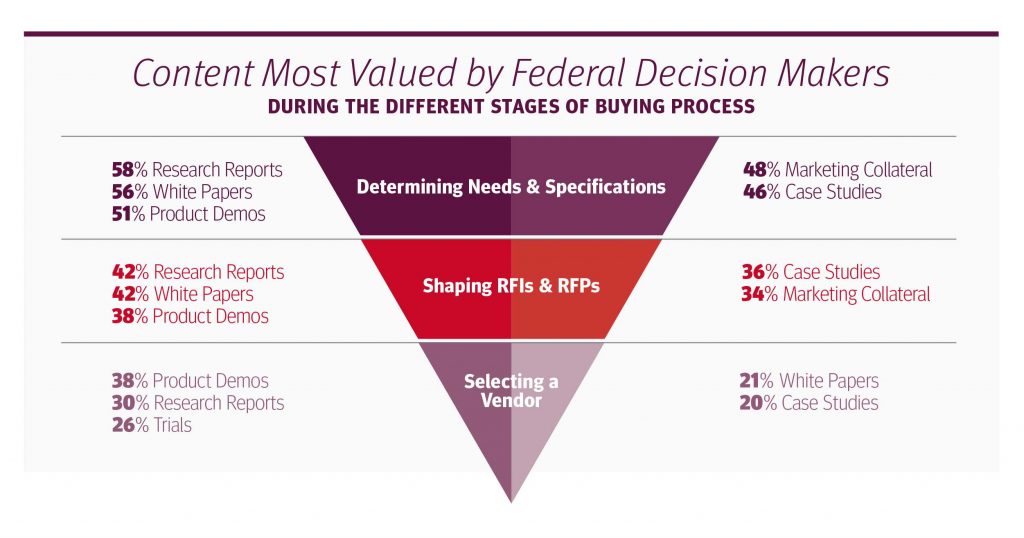 What type of content should you focus your attention on creating?
The 2017 Federal Content Marketing Review asked federal decision makers what content they found most valuable at different stages of the buying process. Regardless of where in the process stage, research reports, case studies, white papers, and product demos are in the top 5. Are you creating these content types? We'd love to hear how they're working for you.
We're also curious if you repurpose your content to match the buying stage.
Last week, Market Connections and Merritt Group released the results of the 2017 Federal Content Marketing Study. Along with the results presentation, a panel of content marketing experts shared their thoughts about what the study showed. The FCMR panelists were: Dan Horowitz from LinkedIn, Dante Ricci from SAP, Pamela Merritt from Accenture and Jessica Outer from IBM. Here are a few key takeaways from the panel. To sum up: study your data.
Key Takeaways from the panel:
The panelists agreed that what people say they do is not always aligned with what do. There are many reasons, but two possible scenarios are:
It may not feel professional to say they found a piece of content on Facebook, or that they clicked on a banner ad.
They may not remember they found their way to the product demo on your website via a blog, banner ad, or social media post.
Therefore, everyone advocates using a mix of channels, but monitor the data because that will tell you what your customers are doing.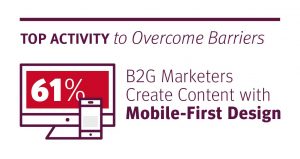 Dan: The study shows most federal decision makers are accessing content from mobile devices. Dan suggests posting the native content on a social platform that is designed to be mobile first, then cross post to your company blog/website. A platform like LinkedIn is good for written content and Spotify or Pandora are great for digital audio.
Pamela: Always monitor your data because it tells you quickly what your customers are doing and how they are interacting with your content. Experiment with different content types and channels, then let the data tell you if it's working.
Dante: While federal decision makers rate blogs lower, the fact is a high-quality blog will get views, and those blogs lead to other content your audience is interested in. For quality thought leadership, scale down on the volume and focus on the quality. And build in enough lead time into the content plan to do that.
Jessica: SEM strategies that include paid advertising are important, in part because they lead to data that tells you what your customers are consuming. The investment pays off because it quickly shows what people are interested in. And don't be afraid to use social channels you don't personally know well, like SnapChat. Find someone on your team who does know and put them on it. IBM has tapped into a whole new set of consumers by embracing different social channels.
What are federal decision makers looking for in content from you? Download your report today to find out.