Marketing Teams
Our latest blog post "Beyond the C-level Suite" emphasized  the importance of marketing to both federal IT decision-makers and influencers at agencies in different ways. Detailed personas for each federal influencer, from senior executive to procurement staff to end user can crystalize your approach and give you guidance as to the unique personal and professional challenges that can influence how and why they make decisions. In part one of this series, we'll focus on how marketing teams can use federal personas to guide their strategy.
Originating in the consumer market, personas used for B2G will differ in their area of emphasis and approach. While B2C companies focus exclusively on their target customer, B2G marketers must blend the influences of the agency culture with the preferences and habits of the individual. To date, most B2G marketers have focused heavily on the unique aspects of agency culture and processes. We believe that on top of this marketing strategy, it is important to understand the personal motivators and opinions of specific decision-makers and influencers within the agency that is purchasing your product or service.
If you have already made the investment in creating unique federal customer personas, the journey has just begun. There are several next steps to get the best out of your efforts.
Share, Share, Share!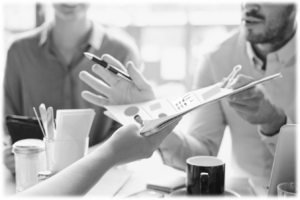 Federal personas are only effective if you are sharing them across your company, from leadership to marketing and communication teams to sales teams. Educate up and down your organization to consider how each persona plays a part in decision-making. To ensure all teams are considering personas in their sales and marketing efforts, post your personas in visible locations and discuss them frequently in cross-team meetings to incorporate the individual natures of each decision-maker into your company culture.
For Marketing Teams:
Plan your content to be rooted in the agency mission but tailored for specific individuals. This includes adjusting for topic, tone, depth and distribution. You would not market the same way to an executive as you would to an end-user. Their priorities, backgrounds and values may be different. Some may value being viewed as an expert in their jobs, while others value the security that their job provides them.
Furthermore, a tech-savvy end-user, may prefer to watch a video or webinar to learn more about new technologies while a program manager or senior executive may prefer to read about new trends and technologies in a white paper. What is their preference for learning mediums? How do they prefer to receive information?
In addition to the learning style differences, key influencers and decision-makers may prefer different ways to access information. Across the board, marketers understand the importance of SEO, but are you considering other channels for marketing to different federal personas? While one individual may prefer to directly go to a vendor website or video, others may prefer to get information from associations, industry publications or events.
In addition to preferences, use tools like the Federal Media & Marketing Study to understand what publications and websites they're going to already in order to focus your media and advertising efforts there.
Learn More About Federal Personas:
Purchase the overview report and corresponding video readout:
Federal IT (FIT) Personas Study: A Deeper Look into Your Government Customer
The FIT Personas bundles will be available for purchase soon and will be found on the same page as the overview report.
The Importance of Influencer Personas for the Win
How many times have you sat around a table, planning your next campaign and someone says, "We should just target CTOs, CISOs or CIOs – they make the final decision…"? We're often faced with the same statement by public sector marketers who are looking to find out specifically what agency plans are and the likelihood their company would be short-listed for an upcoming opportunity. Are senior executives the only type of federal persona to consider for the win?
One Can Say "Yes," But Many Can Say "No"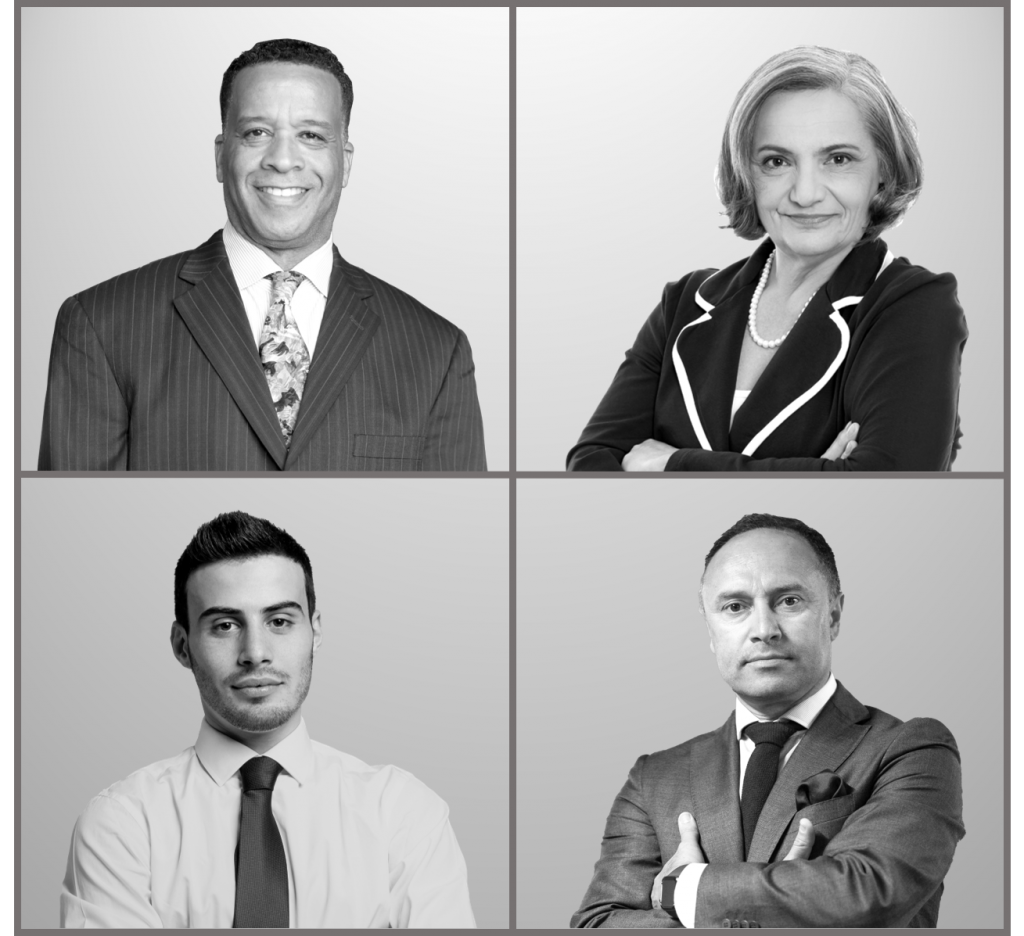 When prodded further about their marketing plans, the goals stretch far beyond just getting in front of a specific CTO, but rather to increase the overall likelihood their company will make the final consideration list for specific contracts or broader multi-agency contracts. Based on this, we employ a research plan that identifies not only the likes and dislikes of the C-level executive, but more importantly, the general disposition of all those at the agency who, in some manner, participate in the product and vendor selection process. These are the influencers that can say "no" before your company ever reaches final consideration.
As part of our 2020 efforts to inform the public sector marketing community, we have been constructing descriptive personas to help guide marketing strategy, language and execution. The chief executive is not the only federal persona at the agency you should rely on if you want to influence decision-making towards your product or service. To truly understand your agency's challenges and priorities, you must expand your reach to include decision-makers AND key influencers.
Understanding the perspectives of decision makers and influencers throughout the agency is especially critical for federal IT purchasing. In addition to executives, key influencers for major purchasing decisions can range from a procurement specialist to a program manager or even an end user. Within a single agency or contract, the different players around the table have varying priorities, challenges and pain points that need to be overcome, and your marketing efforts need to reflect this.
Role of Personas in Your Federal Marketing
When creating marketing materials to engage key influencers, marketers need to consider the varying personality styles and preferences, sometimes more than levels of expertise or technical skills. How do they prefer to communicate? Where do they seek more information? What do they value in a contractor? Would you market to someone in an IT role the same way you would market to a procurement specialist? Once you have a good understanding of the similarities and differences of each individual, you can use this information to ground your marketing efforts to ensure you are marketing towards their personalities and preferences.
Successful government marketers understand that their efforts may need to be multi-faceted and approaches may need to vary. While one signature is required for that multi-million (and even billion) dollar contract, there may be a dozen people behind the scenes that are helping to make the final decision. In federal IT, where mission rules, stakes are high and contracts are huge, having an in-depth understanding of the complex cast of characters that guide the final decision leads to successful marketing to those key players, which in turn can help lead to that win.
Learn More
Join our virtual event: Federal IT Persona Study: Deeper Insight into Your Federal Customer
Thursday, June 11, 2020, 2-3:30 PM EDT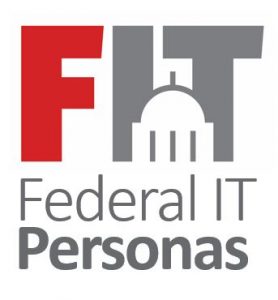 FIT Personas Study:
A Deeper Look Into Your Federal Customer
Date: Thursday, June 11, 2020, 2-3:30 PM EDT
This is a virtual event.
Join us for the first study release in our new Federal Information Technology (FIT) series designed to help you get closer to your federal technology customer.
The FIT Personas Study will highlight the different profiles of individuals that influence and make decisions for IT products and services at the federal level. Personas have been an increasingly popular tool to identify and pinpoint specific personal and professional factors that influence the decision-making process. Combining qualitative and quantitative feedback, these results will help you understand what makes your customer tick, both personally and professionally, and provide you key insights to inform your marketing and business outreach strategy.
Study results will be followed up with a panel discussion with key federal marketing professionals on how they use personas as part of their federal marketing practices.
EXCLUSIVE TO EVENT ATTENDEES:
Those attending will have exclusive complimentary access to the report. On July 6, 2020 the overview report and detailed personas will be available for purchase to the general public.*
COST
$59 (includes access to report)**
PANELISTS: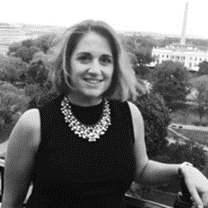 Christina Morrison,  Federal Solutions Director, Proofpoint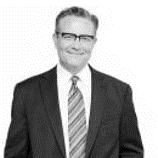 Tom Nagle, Managing Partner, Statler Nagle LLC
AGENDA:
| | |
| --- | --- |
| 2:00 PM – 2:40 PM | Welcome and study results presentation |
| 2:40 PM – 3:15 PM | Panelist discussion |
| 3:15 PM – 3:30 PM | Q&A with audience |
Thanks to our marketing partners:
**PSC members: Contact Mari Canizales Coache (maric@marketconnectionsinc.com) for member discount code.
*The 2020 FIT Personas results reports will be available for sale to the general public on July 6, 2020 starting at a price of $99.
Over the past couple of weeks, we've shared how to take advantage of increased screen time among government audiences, as well as, how to effectively pivot your in-person meetings to virtual ones. Now we take a look at the pervasive online vehicle that only continues to grow in influence: social media. In addition to your own website and public sector media channels, social media is essential to reaching your target audiences.
According to our latest Federal Media & Marketing Study (FMMS), on average, nearly one-third of federal employees are spending 15 minutes or more on social media. It's no surprise the top two social sites among feds are Facebook and LinkedIn with 4 out of 10 alone visiting Facebook daily. As government employees are tethered more to their computer, we expect these numbers to climb and the lines of personal and professional social media usage to blur even further.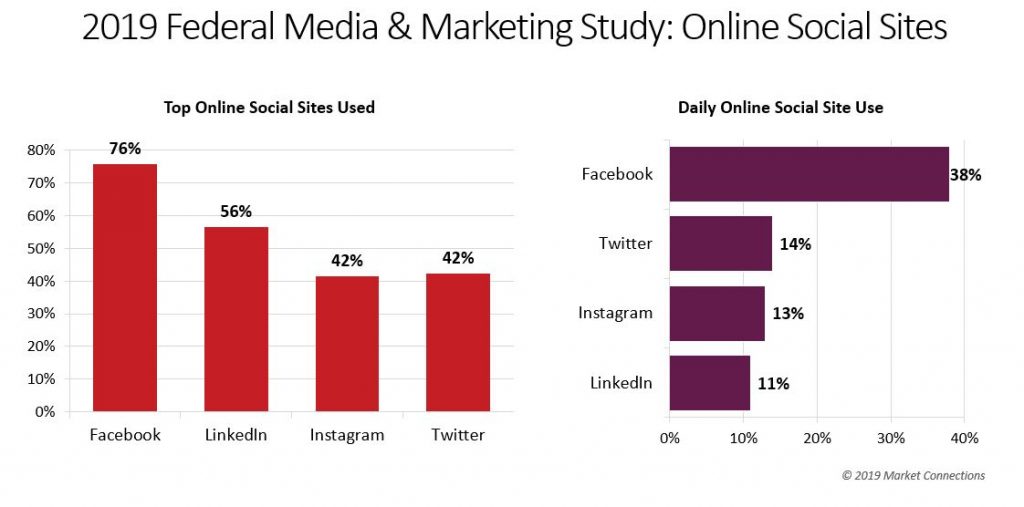 The old adage of not being able to reach the public sector through social media no longer holds water. Whether it's via professional social media channels (approximately 2.1 million federal employees are on LinkedIn), or the increased ability to view social media on personal devices, social media marketing should be a key part of your overall marketing mix.
Our Content Marketing Review highlights that the professional value of social media goes beyond just traditional awareness building. Nearly half of federal decision-makers and 7 out of 10 state and local decision-makers found professionally based LinkedIn and LinkedIn communities useful portals for accessing content for educational purposes. The efficacy of social media to deliver content even bled over to the traditionally personal social realm. One-quarter of federal and over half of state and local decision-makers felt Facebook and Twitter were also useful sources for work-related content.
Using social media can help you not only place you in front of your audiences, but also drive traffic to the content you've placed on other channels to help increase visibility and lead generation. It also allows others to help you drive traffic by making it shareable.
Learn more:
How can we help?
Our last blog post "Increased Screen Time Equals More Time with Public Sector Decision-Makers" focused on taking advantage of increased screen time by providing your government customer with content that educates and informs. The next step is to place your content where your customer is already going.
Before placing content on other media channels, take stock of your own corporate site. Approximately 7 out of 10 public sector decision-makers believe that corporate websites are an effective online source for information. If your customer were to visit your corporate site, or preferably a federally focused microsite, is the content they are looking for available and easily accessible? Is your site easily navigable? How far would your customers have to dig to find information around resources they are looking for? Is your site and its contents search engine optimized?
What Online Channels Do They Go to for Content?
According to our recent Content Marketing Review, three-quarters of both federal and state and local decision-makers find government-focused online communities and government-related news websites (e.g., GovLoop, Governing, Government Executive or Federal News Network) effective for delivering content to educate and inform their work-related buying process.
We are also hearing from top government-focused publications that increased screen time has driven up the number of visitors to their sites and subscriptions to their e-newsletters. With this in mind, sponsored content or advertising across highly trafficked online sites should be part of your strategy, if budget allows. If it doesn't allow right now, work with your subject matter experts and other thought leaders in your organization to develop content attractive to these publications. Earned media can often be more effective than paid media.
To make data-based decisions on where to focus your media purchasing budgets, consider sources like the Federal Media & Marketing Study (FMMS) that allow you to strategically match your company's target audiences with the publications and sites they most frequent. Spending, matched with strategic market information, can maximize your impact.
Learn more about FMMS audience-based reports available for purchase
Now Is the Time to Educate Your Government Customer
In our last blog post, Webinars in Place of In-Person Events – A New Normal?, we shared insights about public sector webinar preferences to help marketers refocus their marketing dollars from live events and conferences to virtual events. However, webinars may only be the tip of the virtual iceberg.
With more public sector employees teleworking and with travel and in-person events on hold, marketers can expect a spike in online traffic. It's time to use this increased screen time to be a partner to your customer. Digital platforms allow for greater, self-directed education opportunities on ways to address new, or redirected, agency priorities and missions. Being a source of high-quality information has always been one of the best ways to build a strong, long-term relationship with your customer.
What Is Needed to Deepen Your Relationship with Your Customer
Over the years, our surveys have consistently noted that white papers, research reports and case studies are among the type of content most valued by federal and state and local decision-makers. The best designed of these assets, typically, have one thing in common: they educate the customer without feeling salesy.
It's not always easy to figure out what you should or should not include in these content pieces. Our Content Marketing Review revealed that public sector decision-makers want data and research to support the content, examples of past performance and product specifications. Fancy visual contents, insights from industry thought leaders and content tailored to their vertical were less critical to the success of good content.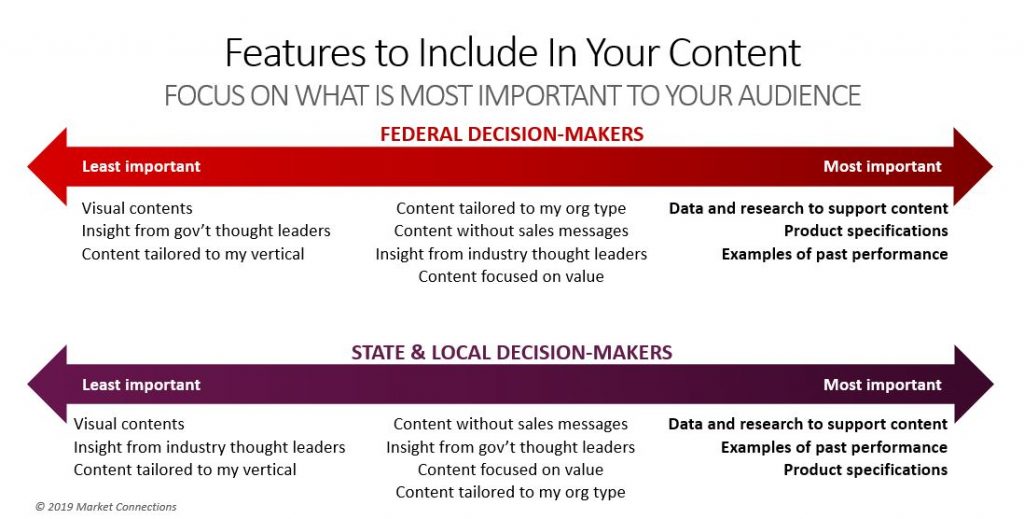 For detailed charts of top features across key marketing assets, download the presentation.
With the increased screen time your customers are experiencing, if you haven't already, now might be a great time to create or update your marketing content to educate your customer while they have less "out of office" distractions and more screen time.
Understand Public Sector Preferences & Consumption
Like many of you, recent events have caused us to cancel or postpone our in-person meetings, events and conferences based on government guidelines to create some social distance to protect ourselves and our community. Many of these events and meetings were crucial to our business from both an educational and business development perspective.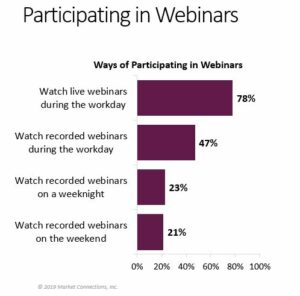 While it's a good thing for our nation, marketers will need to review and revisit their plans for reaching target audiences and could affect the way our business works not only over the next couple of months, but we may well feel the impact on our businesses for the next 18-24 months.
Social media, webinars and virtual events are critical activities in keeping your business rolling, making contacts, and educating your customers who may be self-quarantining. The good news is, many of those working in the public sector were already leveraging these tools on a regular basis, so we won't have to start from scratch.
According to our most recent Federal Media & Marketing Study (FMMS), three-quarters of federal workers reported watching live webinars during the workday, and at least one in five were watching recorded webinars on their own time (weeknights and weekends). We foresee this number growing over the coming months. In this new environment for engaging our audiences, it's important to maximize specific content and optimize the timing and length of these virtual events.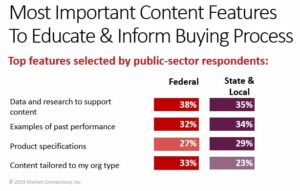 Market Connections' Content Marketing Review found both federal and state and local audiences most want webinars to include research and data supported content and highlight specific examples of past performances. In addition to these key elements, they also wanted to see content tailored to their organization type and product specifications.
CASE STUDY: Learn how client, Lockheed Martin, used thought leadership research to create a webinar and other marketing assets.
Market Connections has also found that over one-third of federal workers and nearly one-quarter of state and local workers were already spending 30+ minutes on webinars. Approximately 50% of feds preferred watching a webinar during the lunch hour (between 11 AM and 2 PM).
While nothing replaces great face-to-face opportunities to meet and connect with your public sector customers, webinars may be a great way to build on your relationships, provide them useful insights, educate them and provide a virtual social touch point; not only during times of isolation, but also as part of our regular marketing planning.
Learn more about webinars and the public sector:
Learn more about creating research-based thought leadership content for webinars.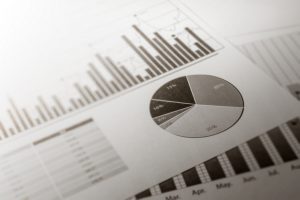 Do you have the information you need to create and justify your marketing strategy for the upcoming year? The "right" information can take many forms, including customer feedback, prospects' spending plans, agencies' strategic direction, and the important factors for key decision-makers and influencers. Limited budgets and tight timelines can often hamstring the most well-thought-out plans for information gathering. Market Connections has worked with dozens of public sector contractors over the years to get them the right information at the right time. Whether it's maximizing the use of free resources or commissioning custom research, here is what we have learned works best in different situations.
Free Resources
As many know, the BEST part of selling to a government customer is that their past spending history is often open for all to see. By way of publicly available data, one can see where agencies have historically spent their money and with whom. This is incredibly helpful in identifying partners, gauging the competitive landscape, or making a "go/no-go" decision on an upcoming opportunity.
With a little elbow grease and a working knowledge of the federal procurement process, government contractors who are looking to find information about upcoming contracts and opportunities can find information on https://beta.sam.gov/ (formerly FedBizOpps.org or fbo.org). This site, run by GSA, is a great starting point to find contract opportunities. You can search for opportunities by keyword, solicitation ID, or by the name of a federal organization. You can then use a wide variety of filters to narrow results.
For more historical information, such as past contract winners, number of contract actions and historical spending since FY2004, details can be found on Federal Procurement Data System (https://www.fpds.gov/). Market Connections works intimately with this data to help measure the size of the overall market, make determinations of go-to market strategies, and track the growth and viability of partners and competitors.
Syndicated or Multi-Client Studies
A wide variety of organizations and companies release overview data regarding the federal marketplace or specific agencies of product/service categories. Usually available for a small fee, these studies and reviews can provide a glimpse into strategic plans and the direction of buying, as well as offer insights into habits and behaviors of the market in general. Something to keep in mind, however, that while this information is available to you for a smaller fee, it is also available to your competitors.
Bloomberg Government and Government Executive Media Group offer overarching studies to understand how, at a high level, contractors are perceived in the federal marketplace. BGov200 and Leading Brands can provide a glimpse of the top contractors in the market, leveraging the knowledge within the specific companies and direct contacts with buyers and federal employees.
In addition, Professional Services Council (PSC) conducts a yearly assessment and estimate of federal spending every October based on an extensive network of interviews with government officials, congressional staff, private analysts and government contractors. PSC's Annual Vision Federal Market Forecast develops budget estimates for defense and civilian agencies overall, as well as, specific breakdowns for individual agencies ranging from the Department of Agriculture to NASA.
For best practices in federal marketing, Market Connections provides our own annual and biennial studies such as Federal Government Contractor Study which looks at the best practices of federal marketing and business development professionals; Federal Media & Marketing Study which focuses on the media habits of federal audiences; and the Content Marketing Review studies which content marketing methods are best received by federal IT decision-makers. Presented at in-person networking events, this data provides insights to help with contractors with federal market strategy development.
Custom Research
General information about your audience may not be enough. Your product or service may be in a niche-category or very specific, your target audience unique, or you have some thoughts and insights that you believe can set you apart from your competitors. If this is the case, it is worth the investment to commission some custom research specific to your needs.
Oftentimes our clients need more detailed information to help make smart business decisions, especially when new product launches or large advertising investments are on the line. Whether they are seeking to position themselves for a specific contract, ensure customer satisfaction, develop or test specific messages, or to gain a better understanding of how they are perceived against a specific set of competitors, our custom research can provide data and insights directly from the federal audience contractors are serving.
Market Connections has over 25 years of experience in reaching these specific audiences, gathering a strong database of federal decision-makers from all areas of the government. Whether seeking insights from the general audience, specific to an agency or purchase category, Market Connections third-party research is a trusted resource among federal professionals and the contractors who serve them.
Learn more about custom research Market Connections provides to aid government contractors with their business development and market planning.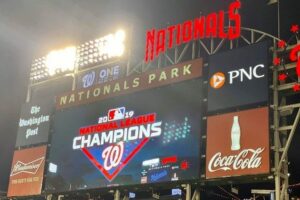 Congratulations to the Washington Nationals who recently won the National League Championship Series (NLCS) and are headed to the World Series! Both local and national audiences will be tuning in to see if the Nats can continue their streak and whether their good luck charm (the baby shark) can take them all the way!
During the post-season, not only are players like Scherzer, Turner or Rendon front and center on people's TV screens and in-person at games to thousands, but so is the venue they are playing in.
Which begs the question, should government contractors be sponsoring or advertising at these highly visible locations? Was this a missed opportunity for many contractors who want to broaden their brand awareness?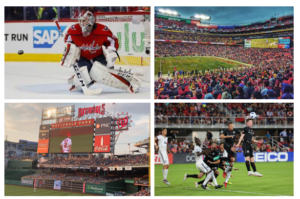 When sports teams are performing exceptionally, or are just exceptionally popular, venues such as FedEx Field for Redskins fans, Audi Field for DC United and Washington Spirit and finally Capital One Arena who hosts the 2018 Stanley Cup winning Washington Capitals, 2017 division winners Wizards, and recent 2019 WNBA Champions, Mystics, receive much higher visibility and can provide companies with strong brand exposure.
Companies such as SAP, Geico, Leidos, Boeing, PNC and others have taken advantage of brand exposure at some of these locations, but would this be a smart investment for other companies trying to get in front of federal audiences?
In 2014, Market Connections asked about federal employees viewing sporting events. Thirty percent stated they watched baseball on TV and 31% had attended a Nationals game in person. In 2015, attending Washington Nationals games in person exceeded any other live sports event, with over one-third (37%) of DC respondents stated they had gone to a game.
How did it fare among feds in the summer of 2019?
Among other questions gauging behaviors of federal employees, we asked feds working in the nation's capital about the venues they visit. This included a list of sports arenas, museums, theaters, music venues and other highly visited locations in and around the city. Marketers looking to increase their company's brand awareness in the DC metro area, a major hub of federal activity, can use these findings to help them gauge the value of advertising and sponsorship at these local venues.
Together with findings about their other media and marketing habits including where they go for print, TV, radio, digital and social media usage, federal marketers can take these findings to help them develop or refine their marketing strategy to this unique audience.
Join us on October 31 as we release the 2019 Federal Media & Marketing Study at our annual breakfast briefing at the Center for Education at Wolf Trap in Vienna, VA. Register here.
Can't make the breakfast? The overview report will be available for purchase for $199. (2018 data available now, 2019 data available mid-November). Learn more.
Need more details? Subscribe to the Federal Media & Marketing dashboard for the most comprehensive data about the habits of federal decision-makers both inside and outside the beltway, across multiple purchase categories, agencies and job roles. Learn more and subscribe.
Every year, Market Connections' Federal Media and Marketing Study helps companies meet their federal customer "where they are." Whether it's raining, snowing, sunny, hot or cold where they are, one thing we can forecast for sure, Weather.com and AccuWeather.com are among the most frequently visited digital sites by federal workers year after year.
New this year, we also found that weather apps are the most downloaded mobile applications with an average of one out of five federal workers having these apps on their mobile device.
These results cause us to joke internally that, "Weather is King!" Does this mean you should advertise on these sites or wrap yourself around these apps?
While we know all those federal eyeballs are staring at the skies, weather sites (and apps!) may not be the most effective marketing channels to reach your government audience. While they are among the most visited and downloaded, you need to consider the goals for your advertising before investing. If your goal is an introduction and top-of-mind awareness, maybe it is. If you are being measured on the depth of understanding that an agency has of your product, weather may not rule your advertising spend.
Websites like Weather.com and those who advertise there clearly understand their reach. The volume of advertising on these sites is unrivaled. If you decide to allocate your advertising dollars on these populated sites, you must ask yourselves, "How can I stand out from the other advertisers?" Differentiation is difficult in advertising and especially among federal contractors. (Watch our webinar: Differentiation in a Federal Market: How Do You Stand Out?) Don't waste broad-reaching dollars on something that will look like every other ad.
With federal marketing budgets often tight, it's important to prove ROI. Do you have data that can help you make intelligent decisions about where to advertise? Whether you're purchasing ad space to broaden awareness, or targeting media properties that attract a specific agency, location, or product type, expert marketers look to data to help them make these decisions.
Each year the Federal Media & Marketing Study provides information about the media habits of federal workers from an aggregate (overall) to granular (specific audiences) level. Understand what sites they're visiting, publications they're reading, radio stations they're listening to or news shows they're watching. Our study results help you weather through tough decisions and better forecast your ROI in the most effective way possible.
Join us on October 31 to hear this year's results and receive a complimentary overview (Register here). Need the data sooner? Consider a subscription to the 2019 dashboard, available at last year's price for a limited time and access data from 2016-2018 immediately, and the 2019 data as soon as it's available (subscribe today).