"Content marketing is the only marketing left." – Seth Godin
In 2008, Seth Godin made this bold statement, and in the decade that followed, in both the corporate world and public sector market, we have watched this statement unfold with an explosion of white papers, infographics, podcasts, sponsored articles, and videos. However, with so much content in the market, it's hard to break through the noise. What marketers need now, more than ever, is content refinement and an understanding of WHAT the target audience wants, WHERE they are searching for it and HOW much time they want to spend with it.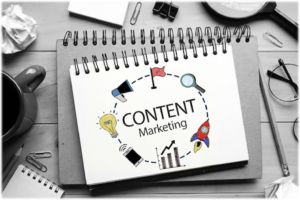 Looking ahead to the release of the findings from Market Connections' 2019 Content Marketing Review survey of the public sector marketplace in May, we decided to look at what other researchers focused on commercial B2B and B2C markets are reporting.
According to Content Marketing Institute in 2019, nearly two-thirds of marketers reported increased use of video and/or written digital content compared to the previous year. More than a third (37%) said they increased their use of podcasts and audio books.
With these three areas on the upswing, it's important to understand how and when to deliver content. According to Harvard Business Review, content marketers should take three things into consideration:
The amount of time you are asking your audience to invest. According to HBR, buyers' average viewing time is just under three minutes and within that time can make quick judgments including whether to move to the next step.
When to optimize content for mobile and when not to. Mobile content is leveraged most at the top of the sales funnel. But just as the type of content should evolve throughout the sales process, so should your content format. When a lead becomes a strong opportunity, the use of desktop to view content becomes more prevalent.
Traditional times to send content may no longer apply. Seasoned marketers have often delegated sending content on Tuesday morning through Thursday afternoon. However, according to HBR, visits have become more evenly distributed across all week days. In addition, they found that "[Even] if initially engaged [during the week], a prospect reading a piece on Wednesday often returns for a longer visit on the weekend."
All of these suggestions provide great food for thought for those working in the public sector market, and lead to the ultimate question: do these strategies work for the B2G market?
To answer this question, we invite you to join us for a breakfast briefing: Content Marketing Review: Federal & Beyond on May 9. We'll share how public sector decision-makers at the federal, state and local levels are responding to content: what types of content they prefer, how much time they want to spend with it, what they want to get out of it, and where they go to get it. After the results briefing, a panel of expert marketers will share best practices from their own experiences.
Emerging technologies have afforded workers today a different kind of environment. Whether it's the opportunity to telecommute, flexible schedules, remote offices or shared work spaces, the way we do business has evolved from the traditional 9-5 of days past. Our own studies of the federal workforce have further reinforced this notion. While we have been pointing this out to federal marketers for the past year and a half, it now has a name.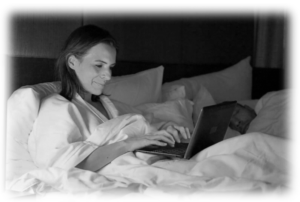 A recent article by Inc, has given a title to this blurred line between our work life and our personal life. Instead of a work-life balance, this is called work-life integration. Work-life integration, for many, eliminates hard boundaries and is ideal for professionals who want to shape their own workday. It allows them to incorporate parts of their personal life throughout the day, including needs brought on by children, elderly parents, or other activities. However, for others, this integration is a negative evolution, forcing them to over-incorporate work into every part of their life, while not giving personal parts of their life the same kind of priority.
Whether workers are embracing this, or fighting it, work-life integration also affects how we consume media and communications for work. Enabled by mobile technology, it is not surprising to find professionals checking personal emails or visiting social sites throughout the workday. Conversely the same technology allows them to just as easily check work emails or read online articles during personal time.
Does work-life integration affect federal workers as well? While workers at some agencies are restricted by security concerns, according to a couple of Market Connections studies, the resounding answer is YES.
According to a Mobility PulsePoll™ of federal audiences and their mobile activity, we found that 4 out of 5 felt mobile devices caused an increase of 3 or more work hours by being connected. Nine out of ten admitted to checking work email on their mobile devices on weeknights and weekends and three quarters were checking their work email during vacation!
We have also asked federal employees about their teleworking frequency in our annual Federal Media & Marketing Study. Approximately one quarter stated they were teleworking one day a week or more, with civilian agencies leading the pack and those in the DC area participating more often than those outside.
We also learned that one-quarter of federal employees in the DC area commuting by bus or rail checked their work emails during their commute, in this "grey" period between personal and work time, they were conducting work-related activities.
To learn more about the blurring of work and personal life and what it means for marketing, we recently explored attitudes toward targeted advertising. According to our research, nearly two-thirds admitted to seeing work-related advertising on websites they visit for personal reasons. Another four in ten said they saw work advertising in their personal social media accounts (excluding LinkedIn). With the concern that work ads might be seen as "intrusive" the question then became – had you ever clicked on work-related advertising you saw on sites visited for personal reasons or social media? Nearly half admitted to having had clicked on a work-related ad when visiting their personal social media, and over half admitted to having had clicked on one when visiting a website for personal reasons. Clearly this isn't putting people off (it might actually be another pathway to them!)
What does this mean for those of us trying to reach federal audiences? Like the rest of us, federal workers are also experiencing a work-life integration and those looking to market to them should take this into consideration when putting together their marketing strategies. Marketing and media placement do not necessarily have to follow traditional 9-5 work schedules or traditional media channels.
However, if reaching them during non-traditional hours is something you're willing to test, consider the following: 1. Which media/communications channels they are visiting; 2. Not all content during this time is equal. Take into account what type of marketing they are more open to unlocking (Video? Podcasts?); and 3. Consider your goals for marketing during non-traditional work hours and tailor your efforts to align with your goals. For example, social media may increase brand awareness, while website placement or earned media might be better to increase the depth of understanding of your products and services. Understand the goals of your marketing and what you want them to take away from your efforts.
To learn more about the media habits of those in the federal workforce, visit Market Connections Federal Central for the latest studies, blogs, and the Federal Media & Marketing dashboard, a one of a kind database that provides detailed information on the media and marketing habits of thousands of federal workers, inside and outside the beltway, across all agencies, product categories and decision-making levels.
Marketing IT Offerings: Ensure your messaging is on target with helping government improve performance, customer experience and operational costs.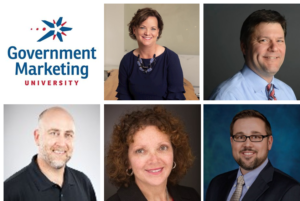 Traditional commercial tactics do not always translate seamlessly into the public sector market. Aligning your message to your customer's mission needs and outcomes, marketing to multiple agency stakeholders (from technologists to procurement professionals) and transitioning your position from vendor to partner/educator can significantly improve the strength of your marketing and messaging to this niche market.
Lou Anne Brossman and Steve Watkins from Government Marketing University interview marketing executives Liz Anthony (ViON Corporation), Aaron Heffron (Market Connections) and Milo Speranzo (Dell EMC) about effectively marketing IT service offerings in the public sector. This discussion provides fellow government marketers insights and best practices for the evolving government IT landscape.
Key highlights:
Your marketing collateral should showcase BOTH your services AND your product offerings.
Federal marketing is evolving from product to solution focus. Your marketing should focus on how you can help your customers meet their mission, not their bottom line.
Educating your customer is essential to solution marketing (and selling.) Help them understand all aspects of the solution to their current problems, and review solutions to the problems they haven't even realized they have yet.
Newer "As A Service" models require multiple messages. Multiple audiences play a role including technologists, compliance and procurement professionals.
Do not treat the government as its own vertical, but as a robust economy with its own verticals. Customize your marketing to different verticals within the public sector economy you are going for (state, local, federal, agency).
If you are new to government or vertical, leverage any name brand equity you may have in the commercial space, across other verticals or even other products to get a leg up in the market. It's not completely necessary to run away from your established commercial roots.
Consider the future buyers in the public sector audience and how they gather information – generational turnover in leadership positions requires a trusted partner to help guide them.
With so many events and media outlets in the public sector space, be strategic on where you spend valuable time, energy and resources. Triangulate where your customer and their mission aligns with your offerings and solutions and place your focus there.
Look at opportunities to partner with associations and volunteer opportunities in areas of focus for your government customers.
Utilize great free resources such as fbo.gov, performance.gov, fpds.gov and other government sites.
Listen to the full podcast. (Podcast length: 52 minutes)
Lessons from the Federal Media and Marketing Study
Federal government employees are visiting social media sites more frequently than ever before. Across the board, social media use has increased, including upticks in the use of Facebook, LinkedIn, YouTube and Twitter. But the increases in all of these paled in comparison to the millennial darling Instagram-54% growth from 2017 to 2018! We'll go into more on Instagram in a little bit…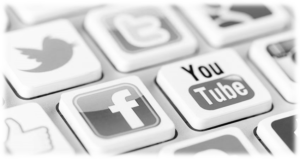 Personal mobile devices have blurred the lines between one's work and personal lives, especially on social media. Even if work devices have certain social media sites blocked, personal devices, a 24/7 companion for many, have made it so social media marketing can't be ignored and can be a dynamic tool for marketers. According to the study, a majority of feds (62%) acknowledged having seen work-related advertising while they are visiting sites (including social media) for personal use, and of those, over half (57%) acknowledged having had clicked through at some point.
So, you may ask "How do I make sure my company's social media content is engaging and clickable?" Social Media Today points to visualization: "Visuals are key to maximizing your social media presence, and the emergence of image-based formats like Stories has only exacerbated this."
Now back to the noted rise in Instagram… the growth in popularity of Instagram and story functions across social media sites is driven by imagery, including infographics, and can increase your visibility and help drive click-through and readership. Don't worry that your brand will be co-located with consumer brands and pictures of pets; the mash up of those things is what makes it more visible and appealing to today's audience. The "work brain" and "home brain" operate together in today's younger audience.
To help B2G marketers, Market Connections looks at resources and best practices to help our clients achieve goals for reaching their public-sector audiences.
With that in mind, we are sharing Social Media Today's article on 2019 Social Media Optimization Guide. This guide provides the latest data on dimensions needed for all aspects of visual imagery on social media including popular sites like Facebook, LinkedIn, Twitter and Instagram, and will help prevent marketers from making the most common mistakes such as using incorrect sizes or resolutions that can inadvertently make posts or sites appear unpolished and unprofessional.
Market Connections' action-based research can also support your federal marketing needs by identifying the best platforms to reach your target audience with our Federal Media & Marketing dashboard or creating primary, research-based thought leadership and marketing content (including infographics, white papers, webinars and blogs) you can use to share across social media and other market channels.
Additional resources:
Learn how social media and other marketing tactics should fit into your overall strategy for reaching federal audiences. Watch a recording of part one of our three-part webinar series, Marketing Tactics & the Federal Environment.
Finally, we invite you to join us for our upcoming webinar: Media Habits in a Time of Change: A Federal Media & Marketing Study Webinar on Wednesday, February 13 from 2-2:30 PM EST.
Federal marketers understand that when it comes to their budgets, every dollar is a precious resource, and having a strong strategy in place is essential. With that in mind, ten years ago, Market Connections and Sara Leiman launched the annual Federal Media and Marketing Study (FMMS) to help federal marketers hone in and perfect their campaigns using solid third-party research.
The first (and still only) of its kind, the survey garners responses from more than 3,000 decision makers inside and outside the beltway, to understand their media consumption habits for print, digital, broadcast and social platforms. After ten years, the federal media study continues to be a must-have marketing tool in the federal arena.
To commemorate the tenth anniversary, Market Connections reached out to co-founders Sara Leiman and Lisa Dezzutti to reminisce on the birth of the study and to learn about how the study has evolved over the past ten years.
Market Connections: Think back to 2008. In the absence of research in the federal market space, what were you and colleagues like yourself doing to try to reach the market?
SL: The prevailing thought years ago was to lead with frequency by providing continual visibility in the same media outlets that best matched a given demographic; whether that was print, websites or broadcast. While the media community had very separate sources of research for each type of media; including: audit statements for print, Arbitron for radio, Nielsen for TV, and a growing number of ad serving and ad measuring companies for digital; the media community had nothing that looked at media habits holistically in a single study where one could compare different channels within the federal decision-maker community.
This lack of information did not allow us to provide custom recommendations by audience. We had no data that would tell us which media outlets were preferred by different demographics, for example, those who purchased IT services versus finance. Without the ability to prioritize media by specific audience, we could not prioritize their preferred method of delivery either; whether it was print, digital, radio or other outlets.
Market Connections: When you first got started, can you tell us what were some of the toughest hurdles you had to overcome in creating a comprehensive study like this? 
LD: The biggest hurdles in any research project are constructing an effective survey and ensuring sampling is sufficient and valid. This study was no different. We spent a lot of time crafting the survey questions and testing them before we ever rolled out the first survey. From a sampling perspective this study is more challenging than most because it requires such a large sample size for the data to be valid.  Sampling continues to be a challenge in the public sector as more and more agencies have adopted a "no-survey" policy. Our federal insights panel that we have built over the years helps us fill in the gaps.
Market Connections: What are some of the biggest lessons learned over the years?
SL: Overall, we learned that the federal audience is NOT a one-size-fits all. By this, we learned how media habits differed. For example, we learned LOCATION made a big difference. Media habits are very different inside versus outside the beltway as well as among civilian- versus defense-type agencies. DEMOGRAPHICS also had an impact on media habits including job function and area of purchase.
However, most importantly, and especially today versus 10 years ago, we learned it's not just about the media; it's also about TECHNOLOGY. It is important to understand how technology is used for targeting (by market, by domain, by specific demographics), for delivery (geo-fencing versus desktop or mobile by general location) and understanding how to overcome firewalls that are evermore present within government.
Federal executives have more choices for information access than ever before and they are using them all. Just like the rest of us. This survey captures the pulse of this audience with regards to their media habits.
Market Connections: What is the most interesting change for you in the market over the past 10 years, from your perspective?
LD: The most interesting has been the evolution of social media in the federal market. We didn't even call it social media 10 years ago, we called it "networking sites" on the survey and listed examples LinkedIn and MySpace. The total that used those tools was less than 5%. The use of social media has exploded over the last ten years and forever changed media consumption behavior –attention spans are shorter and federal decision makers consume information from many more sources than ever before.  That presents both opportunities and challenges for federal marketers.
Market Connections: As you've done this study over the years, what are some of the biggest changes you've seen in terms of study questions, analysis, and presentation?
LD: The primary goal of the study really hasn't changed. It has always been to understand the media consumption habits of federal government employees. And we've always kept a core set of questions in order to track changes and trends over time. But there have been some things about the survey itself however that have changed over those years.
Throughout the years we've seen changes in media and in the federal marketplace and we updated the survey to capture those changes. Whether it was the addition of new media outlets, product categories and job functions, or technologies (the growth of mobile) and platforms (the advent of social media), the survey evolved as the media landscape changed. We also keep the study fresh each year by including a few questions that are topical to the federal market environment.
And last, but certainly not least, we listen to our clients, adding questions that are of particular interest to them and fit within the objectives of the federal media study.
Market Connections: How have your clients benefited from the data over the years? Can you share a story of a client who has used study results and has seen success?
LD: We had a client who was running radio spots in the DC area to influence perceptions of their company on key issues, particularly members of Capitol Hill. They contracted us to do a series of surveys to measure perceptions before, during and after a radio campaign. The mid-campaign survey, showed no movement in market perceptions. Given the size of their investment in radio we were surprised by this. Upon review of their media plan, we realized their advertising agency (not located in DC) was recommending stations that did not well target federal decision makers. We suggested they use the FMMS data to recast their radio buys for the second half of the campaign. The final leg of the study showed significant improvement in perceptions. Using the data to target federal decision makers in the right media outlets made all the difference.
In addition, over the years we've seen companies that use our data in very different ways beyond media planning and buying. We've seen clients use the information in sales playbooks to help sales and BD teams have a better understanding of their accounts and account behavior. While others have used the data as an input when creating buyer personas (a detailed representation of your ideal customer that helps determine where to best focus time and investments). Clients also use the data to help target content placement and PR pitches.
Market Connections: Why would you recommend federal marketers purchase a subscription to the dashboard?
SL: As industry professionals, our job is to make sure that we are investing our client dollars in the most efficient way possible. The customized reports by demographic that are available in this survey database allow you to view and understand the most comprehensive and efficient media for any demographic within government.
LD: No one has an unlimited marketing budget. Federal marketers are under increasing pressure to demonstrate success. There is not a lot of wiggle room to make a mistake. It is easy to waste a lot of money very quickly in this market. The FMMS data helps ensure that companies are getting the best ROI they can on their marketing investment by effectively reaching their target audience.
Learn more about the study and subscribe to the dashboard.
Did you miss the Federal Media & Marketing Study breakfast event? Join us for the first of our webinar series highlighting key points and insights from the study, "Marketing Tactics and the Federal Environment: A Federal Media & Marketing Study Webinar."
In the past, we have shared some interesting insights from our Federal Media & Marketing Study. We highlighted how federal employees respond to targeted advertising across websites and social media sites visited for personal reasons. We also discussed the confidence levels they have in the news reported from different sources. But year after year, what our audience wants to know is which digital sites are feds actually visiting?
Leading the list of top federal and congressional sites is GovExec.com, with over one third (37 percent) of federal decision makers and influencers listing it as a site they visit. Rounding the top three, are FederalTimes.com (25 percent) and Politico.com (24 percent).
In addition to being first among federal and congressional sites, when compared to the top general websites including Weather.com, CNN.com and FoxNews.com, GovExec.com ranks fifth among these high-volume sites, proving this website is one marketers should definitely consider if they are trying to reach federal audiences.
While GovExec.com, ranks at the top of both federal and general digital sites across the overall audience, if you were to slice and dice the data by demographic, the list of top digital sites looks different. When focusing on defense agencies, DefenseNews.com and MilitaryTimes.com rise to the top of the list of federal and congressional digital sites visited.
While a general direction for the overall federal audience is helpful, we know federal marketers often need more detail for specific agencies, product categories or level of decision-maker.  Whether you need data to launch a broad awareness campaign or a deeper dive for more detailed information to support your agency-based marketing, subscriber-level access to the Federal Media & Marketing Study data dashboard can help federal marketers track media habits based on specific demographics, including agency type, specific agency, location, job function and purchasing area, among others.
Learn more about the study and subscribe to the dashboard.
Did you miss the Federal Media & Marketing Study breakfast event? Join us for the first of our webinar series highlighting key points and insights from the study, "Marketing Tactics and the Federal Environment: A Federal Media & Marketing Study Webinar."
As federal marketers, we sometimes forget that our audience are not just federal decision makers and influencers, but regular people who watch the same TV shows, visit the same social media sites, visit the same websites and have the same media habits as the rest of us. Feds are people too! With that in mind, the 10th annual release of the Federal Media & Marketing Study wanted to ask about their habits when it came to how they responded to advertising… and more importantly work-related advertising.
To our surprise, and the relief of many, at least six out of ten respondents had seen work-related advertisements in both websites they visit for work reasons and personal reasons, and four out of ten specifically saw work-related advertising in their personal social media – a sign that advertising targeting (or re-targeting) is viable in this market. This was further reinforced during a discussion with our excellent agency panelists at the recent study release breakfast. The blurring of the lines between work and personal lives provides a great opportunity to reach decision makers with work-related content in their personal sphere.
The big question is, "Are they clicking on this advertising?" Yes, yes and yes! Nearly six in ten have clicked on work-related ads on websites they visit for work and for personal reasons, and nearly half click through on personal social media (even when it's not LinkedIn!).
What does this mean for our government contractor clients and those trying to reach federal audiences? In addition to federal media placement, you may want to invest in targeting and re-targeting on social media and websites feds are visiting for personal reasons.
How do you know what websites you should focus on? Where should you invest your digital advertising dollars? What websites are feds visiting most?
With three years' worth of data on the media habits of the federal audience, the Market Connections Federal Media & Marketing Study dashboard can help marketers develop a sound advertising and marketing strategy based on solid research. Among many features of the newly updated and easy-to-use dashboard, marketers can analyze which digital websites their audience is visiting by agency, agency type, location, job function or even purchase area to help them make decisions on media buys for advertising and sponsored content.
If the federal audience is important to your business, a subscription to this dashboard will help you hone in on your federal market strategy and increase the ROI of your federal marketing investments
Learn more and subscribe to the dashboard.
Variations of Confidence in News Reported by Media: A Federal Media & Marketing Study Preview
The federal workforce may be as polarized in their views of the media as the general population. Last year, the Federal Media & Marketing Study asked federal workers how they felt about "fake news." Two-thirds said recent commentary about "fake news" had at least some impact on their perceptions of news organizations' credibility.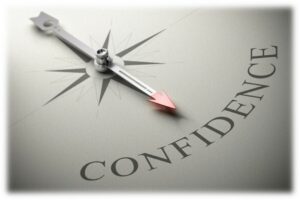 This year Market Connections wanted to dig a little deeper. Thinking there might be some halo effect that the media source has on the advertisers, we wanted to understand how confident decision makers felt on the news reported from different media sources.
What we found is that decision makers felt more confident about news reported from federal publications, such as Defense News and Government Executive, compared to many general media outlets, including CNN and Fox News, which hovered near the bottom of the list. Many media outlets, including print, digital and radio, fell somewhere in between.
And to no surprise, stark significant differences in confidence were evident by agency type and political party affiliation.
What does this mean for government contractors and their agencies when it comes to advertising and other media spending?
"While reach is important, one must always consider the credibility of the source among the target audience. If they are skeptical while reading the news, they might be skeptical of those adjacent ads," says Market Connections President, Aaron Heffron. "You have to consider balancing reach with confidence and trust. While at times, it may be worth reaching larger audiences, if you are targeting a specific audience, you may want to make other considerations."
Join us on November 8 to learn how confident decision makers are of the news reported by different media sources, how much time they are spending with different types of media and the top print and digital publications both inside and outside the beltway, among other key data helpful to federal marketers, agencies and media outlets.
At last week's Market Chat Live! event by Government Marketing University, Connie Sayers, President of Government Executive Media Group provided some keen insights and best practices around account-based marketing in the public-sector market. One recommendation around ABM: in order to differentiate yourself from other contractors, create key messaging geared to specific agencies you are targeting. In a crowded federal IT market, Sayers shared that as many as 52 government contractors distinguish themselves as specialists in digital transformation!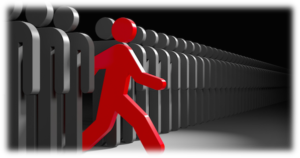 In this example, with so many contractors all focused on one topic area, how does one contractor set themselves apart from the rest? As a digital transformation service provider, how do you make yourself more attractive to federal IT decision-makers than the other fifty-plus contractors?
We couldn't have scheduled our upcoming webinar on marketing and messaging differentiation in the federal IT marketplace any better!
According to our recent Federal Government Contractor Study in partnership with Merritt Group and Professional Services Council, contractors with lower win rates admitted to their struggle to differentiate themselves on a factor beyond price. What does this mean? To win, it's key to differentiate on other factors. Contractors should focus on messaging where they alone can put a stake in the ground. However, we're finding more and more that not only are contractors finding this difficult, but it's also not being readily done as one would think.
In fact, we are being asked by our clients more than ever to help, leading us to scan and assess the market. How well are the leading contractors differentiating themselves?
Join us October 17 for a complimentary webinar where together with Boscobel Communications CEO, Joyce Boscobel, we'll share findings from recent analyses of top government contractors. Together we'll reveal how they are (or are not) differentiating themselves with respect to messaging, imagery, taglines and branding and share some best practices for setting your organization apart and positioning yourself as a market leader.
Market Connections tries to stay abreast of news and topics that can help our clients and make us better partners. We recently came across the 2018 results of The CMO Survey®, sponsored by the American Marketing Association, Deloitte and Duke University's Fuqua School of Business. This biennial study gathers opinions from top marketers at US B2B and B2C for-profit companies with the goal of predicting the future of markets, tracking marketing excellence and improving the value of marketing.
Among a myriad of interesting findings, one in particular caught our attention: digital marketing expenditures are expected to increase by more than 12% over the next year, increasing the proportion of marketing budgets allocated to digital by almost 25% in the next five years.
As always, we like to see how overall marketing trends align with those in the B2G community. Many times, overall marketing or corporate trends can be leading indicators of where the government marketplace is going. However, this time government contractors aren't following the lead of corporate America, but rather, they are in lock-step with their commercial counterparts.
Recent findings focused on the federal market from our 2018 Government Contractor Study (in partnership with Professional Services Council and Merritt Group) showed that among 200 government contractors, over half (52 percent) said digital marketing was part of their overall marketing budget and 53 percent said that they increased their digital marketing spend in 2018.
What does this show? Overall, marketers (whether B2B, B2C or B2G) are seeing the value of digital marketing. Yet, with what will likely be a glut of companies focusing on advertising in the digital space, where should you focus your marketing dollars? Where can you go for more information to make smart, strategic decisions to maximize ROI?
For those focused on the federal market, Market Connections' Federal Media & Marketing Study can help focus their efforts. In our 10th year, this study of the federal media marketplace provides a comprehensive review of the media and buying habits of federal decision-makers across the country. It details more than 20 different job functions and maps them to individual media usage spanning print, broadcast, social, mobile and digital.
Whether you are focusing your efforts with overall civilian agencies or specifically trying to reach IT decision-makers for Department of Defense, the tool can help you make better decisions on where to place advertising based on their habits.
Which publications are they reading most?
What social media are they using more often?
For those "Inside the Beltway," which radio stations are they listening to or tv programs are they watching?
Market Connections will be unveiling results from the 2018 study on November 8, 2018 at the Valo Park Conference Center in McLean, Virginia. To register, visit www.marketconnectionsinc.com/fmms2018event/.
The CMO Survey® collects and disseminates the opinions of top marketers to predict the future of markets, track market excellence, and improve the value of marketing to companies and to society since 2008.