B2G marketers often reach out to us for data and insights on how to strengthen their business proposition, get in front of their customers and help their sales team with lead generation. As a market research company, we conduct interviews, focus groups and surveys to help our government contracting customers refine their strategies for a stronger return on investment.
Who Are You Targeting?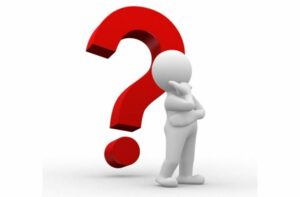 The first request we usually get is "I only want to hear from the C-suite," with the assumption that these individuals are THE key drivers of any procurement.
Our follow up question is, who sits around the boardroom table influencing those (C-suite) decisions? Who is writing the recommendation memo? Chief officers do not make decisions in a vacuum, but instead surround themselves with their staff to help understand the challenges of their work, gather feedback on their perceptions and experiences with vendors and provide recommendations and/shortlist prospective contractors. The Federal IT Personas Study focuses on those folks around the table with top execs who influence and advise throughout the procurement process.
Have you identified those trusted advisors and influencers and targeted them as well? Do you understand their motivations and preferences? A procurement officer's issues will differ vastly than a technical expert's or a program manager's. Understanding what is important in their decision-making, what motivates them at work, how they prefer to get information, etc., can help you develop the right strategy that educates, influences and creates trust with your targets.
What Information Are You Providing?
Once you have identified WHO you want to talk to, the next step is WHAT you want to provide them with. What works with corporate or B2C audiences does not necessarily translate in the public sector market.
First, your content needs to educate your audience. The Content Marketing Review revealed that across the public sector landscape, IT influencers and decision makers are hungry for content containing data and research, as well as examples of past experiences and case studies.  Whether federal, state and local, or education, research reports, white papers, case studies and product demos top the list of types of content. Regardless of whether they are starting to develop their requirements or finalizing their selection of vendor, understanding what your audience is looking for can help you become a trusted vendor.
Narrowing down the WHAT helps focus your resources and budget dollars. What content gives you the most bang for your buck? Where will you get the biggest ROI? Having those insights, your content creation strategy becomes easier to assemble and you can focus on the next question.
Where Is Your Audience Going for Information?
The final piece of the puzzle for public sector marketers once they've created great content is WHERE to place it. We remind our clients that creating great content is not a one and done scenario. One needs to share that content with their audiences where they already are, including speaking opportunities at events, webinars, in earned and sponsored media, social media, or other platforms.
Going where your customer already is, prompts the questions, "Where are they going for information, what sources do they trust, and how can you get and stay in front of them?"
Instead of throwing spaghetti on the wall and hoping it will stick, this information is already out there for you. The Federal Media & Marketing Study looks at the media consumption and marketing tactics preferred among federal audiences. It takes into consideration all types of media including print, online, television, radio, and other channels such as social media, podcasts, events and webinars. Based on a survey to thousands of federal respondents, the database provides findings that can be drilled down to detailed agency types, agencies, product categories, role at the agency, location or other demographics.
Final Thought
With answers to the questions "WHO, WHAT and WHERE," B2G marketers can create a strategy for understanding their target audiences and provide them the information they are looking for in the places they are looking for it.  Syndicated studies from Market Connections or further investments in custom research can provide those answers and insights for agency or target-based marketing, a small investment that can increase the ROI of everyone's marketing efforts.
Want to learn more about research in the public sector? Contact us.
For more information about the following studies:
From the Desk of Aaron Heffron, President, Market Connections, Inc.
As we fully engage into our 2021 marketing and sales plans, it's important to know, "are we exploring or expanding?" As we have written about in the past, many areas in the public sector market have reached a certain level of maturity. Many companies now find themselves firmly entrenched in delivering services and products to federal, state, or local agencies. These contracts—years in the making and with returns on investment continuing for the next 3-5 years—can provide a sense of security for any business. As a marketer, at this point, what is your next step? Will you be an explorer or an expander?
Explorers that we read about in textbooks or learn through stories told across generations are often driven by the need to see places they've never seen and find things that have never been found. In business this is reflected in companies that develop new products and reach out to markets they have never touched before. New markets are higher risk, but the potential rewards are great.
Expanders are people, and companies, who deepen their roots and influence in their local communities, or grow their relationships with their current customers. These relationships secure businesses for the long term and create new connections among the same people, establishing bonds that are harder to break.
As a marketer supporting sales, product and operation, the information you need to make a sound decision is different when you support an explorer versus an expander.
Recent polling of the federal workforce highlights some of the challenges facing markets, who must develop the messaging and channel to best connect with current and potential customers.
When seven out of ten federal workers report that they are likely to be working outside of normal business hours because of COVID and telework issues [check out our webinar] you have an opportunity to expand your connection with you customers by supporting them wherever and whenever they need it.
The same number of federal buyers trust the information [see report] from vendors as those who distrust them – a foreboding landscape for any marketing and collateral material. What's your plan to build trust as you explore?
Nearly 20% of federal workers are questioning whether they will ever attend large trade shows and events again. How can you expand your relationships with individuals you can't meet face-to-face in the near future, or ever?
With commute times dropping as individuals look to a future of blended remote and in person work, how can you support your explorers and make your company known in other ways to those markets that have never heard of you?
Whether your goal is expansion, exploration, or a little of both, investing in data and information on your current or potential customers can help you leverage your limited budget for maximum impact. You would never set out on a new adventure without a map or detailed recognizance. (Remember that time you "thought" that was the right turn?) Your sales teams would never walk into a customer meeting with the presumption they always know what the customer needs. We live in an information age. An investment in information is worthwhile for those boldly going forth into new territories or those treading carefully in familiar territory.