Homepage Research Section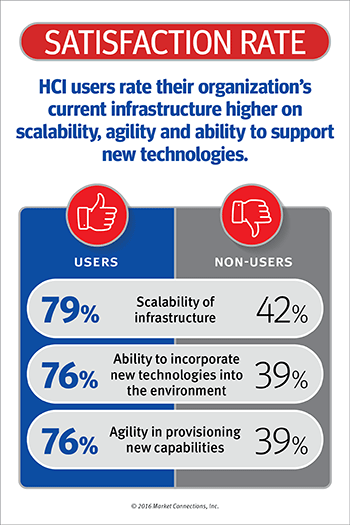 An Effective and Efficient Path to Federal IT Modernization
The cost of maintaining and refreshing legacy hardware-centric infrastructure is responsible for soaking up a majority of IT budgets. Federal agencies can often do little more than maintain the status quo on Administration priorities such as cybersecurity, data center consolidation and cloud computing. While IT managers are fully aware that legacy systems are expensive, brittle, inefficient, time consuming to maintain and an obstacle to successfully addressing Administration priorities, many are unsure or unaware of the options. A solution to these challenges may be transitioning from legacy architectures to Hyperconverged Infrastructure (HCI).
To help IT managers grappling with the challenges of modernizing their network and wondering if HCI makes sense for their agency, Nutanix commissioned Market Connections to determine the degree to which federal IT managers are using HCI and the impact using (or not using) it has on the pressing needs and challenges agencies face.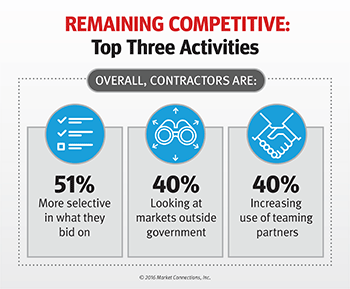 This national study of federal government contractors focuses on top challenges and best practices of contractors with higher win rates, including the most effective marketing and business development activities, strategies to remain competitive and expected changes in budgets, staffing and new business strategies. Market Connections and Salesforce partnered to design the online survey of 200 federal government contractors, fielded in May 2016.
OBJECTIVES:
Identify best practices of winning government contractors
Identify challenges of marketing and business development professionals
Determine actions to remain competitive in the current federal government market
Measure effectiveness of marketing materials, activities and tools
Quantify changes in personnel, budgets, tools, teaming and communications among government contractors
Fill out the form below to download the overview.
In 2013, Market Connections conducted a Federal Mobility PulsePoll™ to gauge how critical mobile devices were to federal employees and how it affected their productivity. To follow up on the original study, in 2016 Market Connections polled 200 federal decision-makers who use mobile devices for work-related tasks. The objectives in repeating the PulsePoll™ were to view trends in mobile use for work-related tasks; follow up on how mobile devices affect productivity; and to delve deeper into the type of work-related content and media federal decision-makers are viewing on their devices outside of traditional business hours.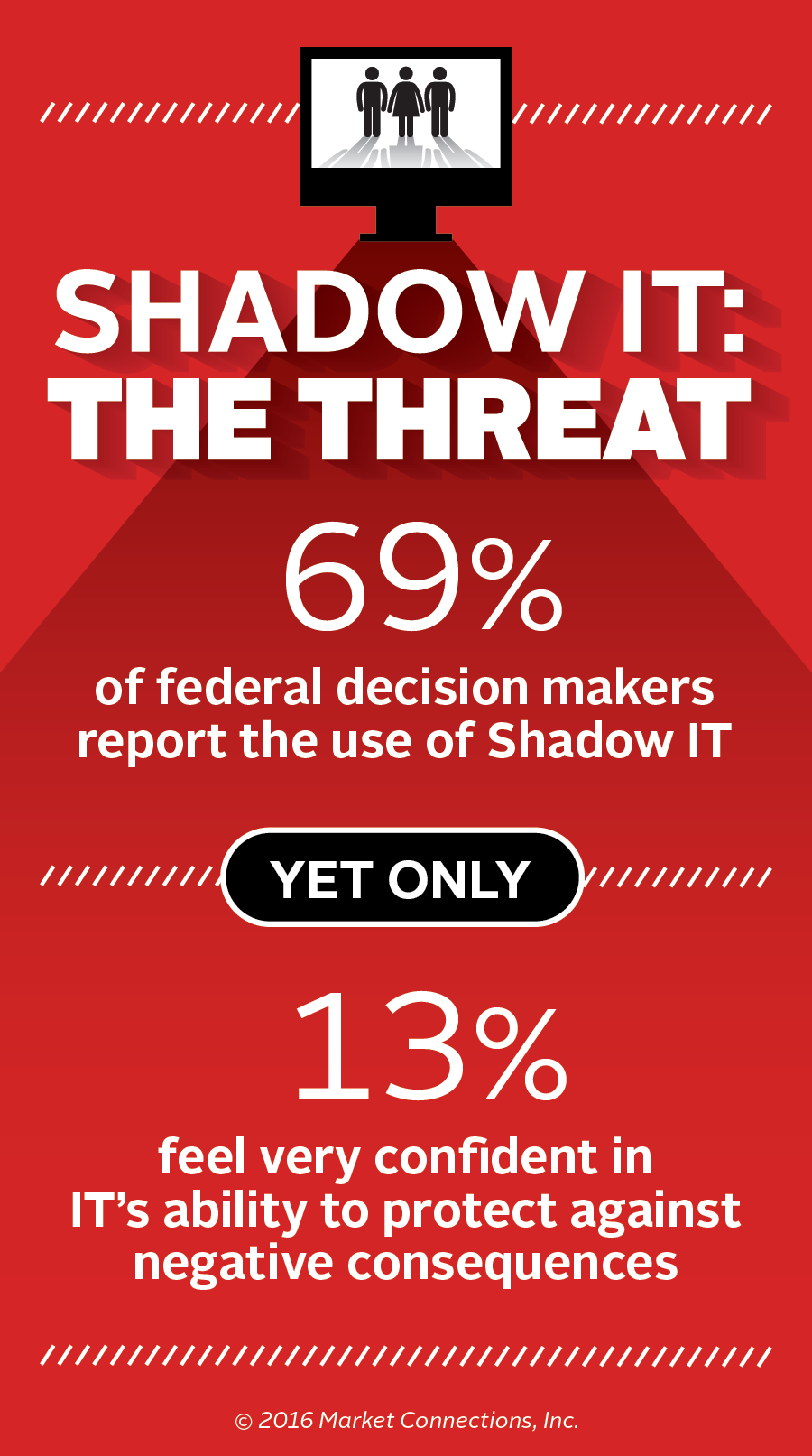 Shadow IT, Mobile, Shared Services
Take Control of your Agency's IT
To find more efficient ways to deliver IT services, many federal program offices are looking beyond what their internal IT department provides through Shadow IT and mobile technology. At the same time, IT departments are streamlining resources by using IT shared services. While each offers benefits, such as faster development times, easier access, and increased efficiency, adopting these technology trends presents challenges to agency IT departments.
IT professionals feel they have less control over how technology is being used due to Shadow IT and mobile technology use. It make them less confident in the security of the agency's data and ability of their network to run efficiently. SolarWinds commissioned Market Connections to learn to what extent these technologies are being used at federal agencies and the resulting challenges faced by their IT departments.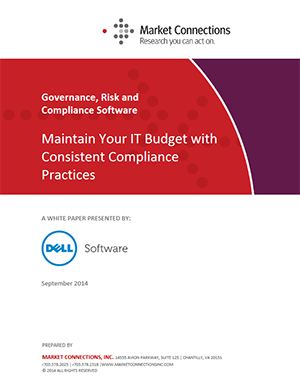 Maintain State & Local IT Budget with Consistent Compliance Practices
State and local agency IT departments are stretched thin even as they work diligently to address three key operational challenges: compliance requirements and federal mandates, increased cyber threats and increasingly shrinking budgets. Given these challenges, it's common for routine maintenance tasks to slip.
Dell Software commissioned Market Connections to poll state and local IT workers on awareness of, and attitudes toward, the use of GRC software in state and local government agencies, especially the features they deem most critical when selecting a tool.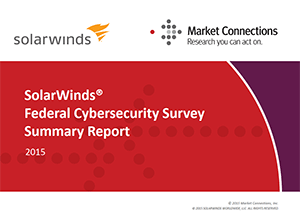 The constant focus on malicious attacks from outsiders has prompted increased investment in preventing breaches. However, federal cybersecurity managers know that the greatest threats are actually people on the inside; and this threat is the most difficult to manage.
Following up on a 2014 study, SolarWinds commissioned Market Connections to uncover challenges federal agencies face in addressing cybersecurity threats; gauge confidence in preventing those threats; and measure changes in concern and investment to combat different types of threats.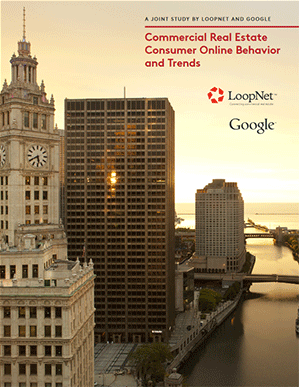 This study aims to help commercial real estate professionals understand the way tenants and investors are using the internet to search for property and make lease and purchase decisions.
Market Connections conducted a blind, online survey to examine the online search behavior and sentiments of commercial tenants and investors. Google supplemented the survey results with internal data on commercial real estate search behavior, engagement and trends to provide a 360-degree view of commercial real estate search habits.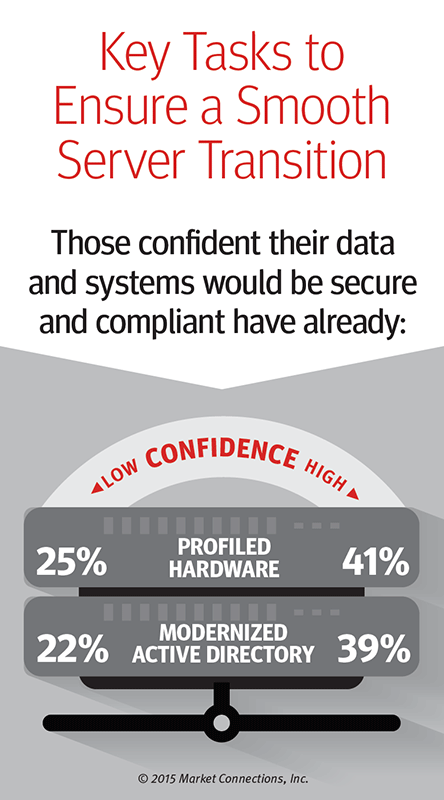 The end of service support of Windows Server 2003 prompted many agencies to migrate — or consider migrating—to Windows Server 2012. The decision to migrate creates apprehension about the impact on service and productivity. Tools are available to facilitate management and compliance, reduce risk and prevent service disruptions and productivity loss to ensure a migration has no impact on an agency's systems.
Dell Software commissioned Market Connections to find out the status of agency migrations and the migration barriers agencies face.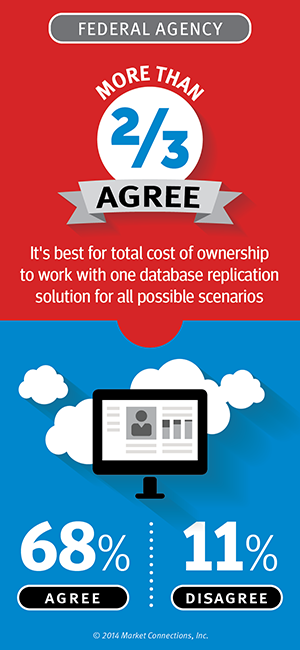 Reducing Risk & Improving Reliability for Federal Agencies
As the amount of data federal agencies manage and collect continues to grow, so does the opportunity for inaccuracies. These can impact the mission, data security and compliance requirements. Data replication and integration tools help manage this data, keeping it accurate and secure.
In agencies where data is often collected and stored on different systems located in different places, bringing it all together in a timely and efficient manner can be a challenge.
Dell Software commissioned a PulsePoll™ to uncover the biggest frustrations around managing data replication, and what agencies consider the most critical data replication features.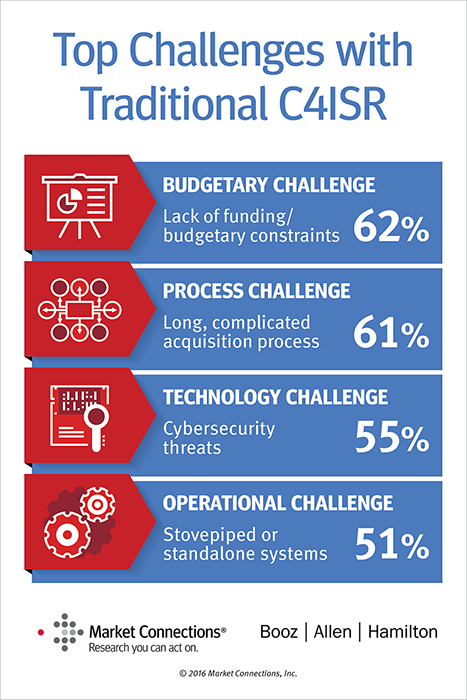 Helping the Military Integrate, Innovate and Secure Networks across the Enterprise
Although the lives of warfighters and civilians are on the line every day, the military must often use outdated systems to respond to enemies using technology to their full advantage. In a recent survey looking at the military's top challenges working with traditional C4ISR systems, more than half of military respondents see interoperability across military organizations as a problem that cannot be solved without the true integration and networking of C4ISR. Respondents agree an integrated approach to C4ISR would provide benefits to military organizations in the forms of agile development, security features and enhanced acquisition.
Agile and open C4ISR systems help the military respond quickly to technology changes. These state-of-the-art technology solutions also address key process, budgetary, operational and cultural concerns that impede rapid and effective implementation, upgrades, innovation, integration and situational awareness.